Gousto box review: is this the best meal prep delivery kit for you?
Our Gousto box review finds a meal prep kit that brings delicious, stress-free recipes right to your door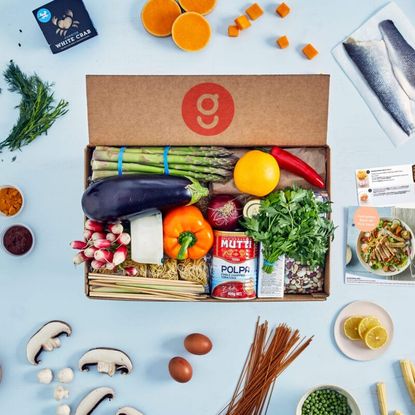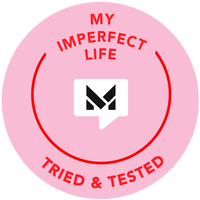 (Image credit: Gousto)
My Imperfect Life Verdict
Compared to competitors, the Gousto box satisfied the most needs and it has the cheapest meals per portion. The recipes are quick, easy to prepare, and most importantly - taste great!
Reasons to buy
+

Budget-friendly

+

10-min recipe options

+

Over 50 recipes a week

+

Responsibly sourced fish and seafood
Reasons to avoid
-

Some cooking involved

-

Two is the smallest portion size

-

Maximum of four meals in one box
Our Gousto box review placed the UK-based recipe box at the top spot of the best meal kits on the market because it was a true all-around winner.

The box is reasonably priced and delivers the most recipe choices out of the fellow best meal prep delivery services, and the company is making huge strides towards its aim of reducing plastic packaging.
With meal kits—whether Gousto vs HelloFresh or any other recipe box option—there's no denying that you pay for the convenience of having pre-portioned ingredients and planned recipes delivered straight to your door. But our Gousto box review found that the brand's offerings are the most reasonable place to start if contemplating a meal delivery service.
---
---
Gousto box review: what to know before you sign up
Price of the Gousto box
Gousto's smallest and cheapest recipe box provides two meals for two and costs £24.99 or £6.25 per portion. You can go up to four meals for four people, which costs £47.95, which is just £2.98 per portion—the equivalent of a large latte!
At the time of writing the introductory deal was 30-percent off all your boxes for the first month. Once you're an existing customer, you can refer friends and you'll receive a £15 credit. They'll receive 50-percent off their first box, plus they'll get 30-percent off for the remainder of the month, which is valid for 30 days. Referral deals are subject to changes.
Quality of food in Gousto box
Given the price point, it would be outstanding if the meat and poultry in Gousto boxes were all organic and free-range. This is why we docked 0.5 from our star rating, but we appreciate that they have a lot of plates to juggle and were impressed that meat and poultry are all British and eggs are free-range.
All dairy products are vegetarian, which is important if you're a cheese-lover as some traditional recipes use animal rennet.
From our experience, the ingredients arrived cold, in excellent condition, and with clear instructions on how best to store everything. We appreciated the tips, such as "treat basil like flowers"—trimming its ends and storing it in water to keep it fresher for longer.
The ingredients lasted well and there was a good variety of dates which offered flexibility when choosing what meal to have when.
Variety of recipes in the Gousto box
Gousto box has over 50 recipes to choose from each week, which is more than other recipe boxes on the market. The menu is varied with comforting choices such as creamy chicken potato-topped pie and healthier options like Provencal crumbed fish with roast vegetables.
It's easy to stick to a balanced diet with Gousto and the flavorsome, home-cooked meals will curb your cravings for take-out. The menu allows you to experience flavors from all over the world with the safety net that the recipes will be simple and all the ingredients are sourced for you.
Options include South Indian chicken cashew curry, Italian vegan burgers with olive and basil tapenade, and German-style curry sausage traybake.
There's also a variety when it comes to the grains used in recipes. While white rice often makes an appearance, there are also options such as wholegrain spelt and freekeh.
For time-poor people, the 10-minute recipes are best but on average recipes take between 30 to 40minutes which is more than manageable.
Dietary options in the Gousto box
From the extensive menu, there is a good variety of vegetarian and plant-based options, with plenty of recipes that would appeal to meat-eaters too.
Unlike some of its competitors, with Gousto it's possible to select gluten-free recipes. The options, which include cheesy pizza-topped chicken with mixed salad, are so tempting that if you're sharing the box with someone with a dietary requirement, neither of you have to compromise on flavor or satisfaction.
The focus of Gousto meals is not calorie-cutting but Joe Wick's Lean in 15 meals are designed to offer balanced meals which complement HIIT training. There are healthy choices, which vary from benefiting your mood, heart health, immune system, and more.
If you have allergies, all ingredients are listed online for you to consult before selecting a recipe. Allergens are highlighted in bold on the recipe cards. However, because of Gousto's production and packing methods, they cannot provide complete allergen-free peace of mind and the boxes may contain traces.
How flexible is a Gousto box subscription?
Unlike other recipe boxes, you don't need to have a subscription with Gousto. If you do subscribe you can skip a week, for holidays, etcetera, and it will automatically renew the week after. Alternatively, you can pause the service and it won't resume until you select a delivery.
You have the freedom to pick your delivery day and it's free as long as it's between 8am and 7pm. Gousto is also trialing next-day delivery, so watch this space!
To edit or amend your order you have until midday, three days before your scheduled delivery which is more flexible compared to other services.
The minimum order is two recipes for two people but you can order up to four meals. If you wanted options for every night of the week, Gousto simply recommends placing an additional order mid-week.
The environmental pledge of Gousto box
The workers behind Gousto review and acknowledge that delivering pre-portioned ingredients to its customers involves a lot of packaging, a lot of which is plastic.
In 2019, they pledged to reduce its plastic by 50-percent and they succeeded by removing more than 100 tonnes from its boxes! They've made even bigger strides this year with the introduction of their innovative new Eco Chill Box. It's made from recycled paper and is fully recyclable, which has helped remove another 74.5 tonnes of plastic from its boxes this year.
Gousto only delivers the food you need, which helps you to achieve zero percent food waste at home. Plus, they say it's almost the same level in their supply chain.
Jessica is a senior food writer at Future and works across the Life & Style portfolio writing recipes and curating food and drink content. When she's not cooking, Jessica loves to dine out and travel in search of new inspiration. Her saved posts on Instagram mostly consist of burgers and craft beer or brunch spots. She also likes to keep fit and chill out with yoga after a long day.