Medik8 Super C30 review: the effective vitamin C serum that restores a youthful glow
Medik8 Super C30 is a powerhouse vitamin C serum that delivers results whilst remaining affordable.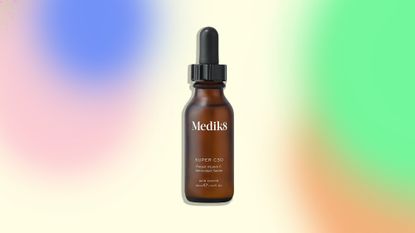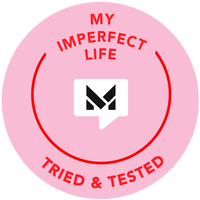 (Image credit: Medik8)
My Imperfect Life Verdict
Restore a youthful—dewy—glow with this powerful serum that is efficacious and suitable for most skin types and ages.
Reasons to buy
+

Formulated with 30% ethylated L-ascorbic acid making it potent yet gentle

+

Vitamin E and grapefruit extract for extra antioxidant protection

+

Cruelty-free, suitable for vegans, and not tested on animals

+

No artificial fragrance or alcohol
Reasons to avoid
-

Although relatively affordable for the technology it could still be considered expensive

-

Oil base could be slightly greasy for some people
Medik8 Super C30 is one of three vitamin C serums created by the brand; it falls in the middle of C-Tetra, which is a more gentle formula, and Super C30 Intense, a seriously amped-up version of Super C30.
Easily one of the best vitamin C serums on the market alongside the likes of SkinCeuticals and La Roche-Posay Pure Vitamin C10 Serum, Super C30 is a high-strength, stable vitamin C serum that utilizes the power of ethylated ascorbic acid—a type of vitamin C that is much more stable than some of its counterparts. This means it will remain at the same potency level while you work your way through the bottle.
Alongside ethylated ascorbic acid is vitamin E which protects against free radicals. The addition of turmeric extract gives a bright, even skin tone whilst geranium helps to balance skin—and leaves a subtly sweet smell. Finally, grapefruit extract rejuvenates the skin and acts as additional antioxidant protection.
This serum came out as best in class when compared with similar vitamin C products thanks to the formula, its efficacy, the price point, and ease of use.
How much does it cost?
Medik8 Super C30 costs around $60 (£44) for a 30ml bottle and can be bought from different retailers, including directly from Medik8.com. Unfortunately, Medik8 rarely offers discounts on products, but keep an eye out for deals. Beauty sites Cult Beauty and Feel Unique often have discount codes available, so you might be able to grab a bargain there. And, it's worth checking out which influencers and skincare experts the brand is working with—Caroline Hirons recently had a 20% to celebrate the launch of a skincare box.
Why is the bottle important?
One of the most important things to consider when it comes to buying a vitamin C serum—aside from the ingredients, of course—is the bottle. Vitamin C is extremely difficult to formulate because it's so unstable. It can also react to both light and air which, in some cases (mostly dependent on the formula) can render it ineffective. So the brown bottle that houses Medik8's Super C30 may not seem special, but actually, it acts as a filter against UV lights, helping to protect the formula and stops it from degrading. This ensures that the serum will stay just as effective as the first time you used it for maximum results.
The formula
There are many cutting-edge serums on the market and once you know how to use vitamin c properly, you can really start to reap the benefits. What we love about Super C30 is that it combines really hardworking, powerhouse ingredients with a relatively affordable price.
Medik8 is a brand that's passionate about creating effective, clinically proven products and this product is a prime example of that. The formula harnesses the power of 30% ethylated ascorbic acid (which has the efficacy of pure vitamin C without any of the stability issues) and pairs it with vitamin E to protect skin against both environmental and sun-induced damage. It also features turmeric root that adds extra glow, along with both grapefruit and geranium extract—both of which are natural and have added anti-aging and antioxidant benefits. There are no filler ingredients—instead, it's bursting with effective and efficient ingredients that work together to leave skin glowing.
The texture
Most serums tend to be water-based, but because vitamin C is highly unstable, it's not always possible to include water within the ingredients. That means most vitamin C serums are usually oil-based formulas, and Medik8 Super C30 is included in that. However, we found it wasn't overly greasy and is absorbed quickly into the skin thanks to the dry oil-esque texture that it has.
How easy it is to use?
Medik8 Super C30 is in a 30ml bottle that comes with a dropper function in the lid. That means it's easy to use the lid to squeeze the serum up into the pipette and then dispense a couple of drops into the palm of your hand.
We found the serum was best applied gently pressed into the skin rather than rubbing it in like a cream. Although oil-based and despite feeling a little greasy when first used, the serum absorbs into the skin quickly and is dry to the touch within seconds.
We found it best applied to cleansed skin. We also preferred to wait a few minutes before applying anything on top just to ensure the serum had fully absorbed. There were no issues in terms of pilling when applying sunscreen or foundation directly on top of the serum.
---
---
What results can you expect?
The overall results were impressive, and with daily and continued use, the serum did have a major positive impact in terms of radiance, tone, and general appearance. If you're wondering whether to use your vitamin c serum in the day or night, here are some tips. When combined with SPF30 during the day and a vitamin A (retinol) product at night, it really clears up skin and gives it a completely new lease of life.
Medik8 Super C30: the verdict
In summary, Super C30 from Medik8 is one of the best vitamin C serums that money can buy. Medik8 are truly experts in their field, and this serum is highly efficient. The fact it contains 30% ethylated ascorbic acid means it is extremely potent and efficacious—which in MHO makes it a real market leader. The formula means that it's gentle enough to use every day, and application is a dream as it absorbs quickly when applied onto cleansed skin.
Who should use Medik8 Super C30?
If you brighter skin more even skin with a clear complexion is what you seek from a product, then this is the serum for you. You can also take comfort knowing this includes unrivaled protection against pollution, damaging free radicals, UV, and other environmental factors.
When it comes to how it fits in with other products, it's good to know that this serum sits perfectly well under both SPF and make-up without causing your foundation to slide off or any other disruption. The inclusion of added antioxidant protection in the form of vitamin E makes it work even harder, and the subtle, fresh scent—which comes from natural grapefruit extract—is the icing on the cake. A true powerhouse serum that nobody should be without.
Lucy Partington has been a beauty journalist for eight years, writing for titles including Stylist and Cosmopolitan. She's a true skincare nerd who's on a lifelong quest for a glowing complexion and loves nothing more than learning about new ingredients and products. She's obsessed with having perfect eyebrows and collecting eyeshadow palettes she'll probably never use.