How to use a vitamin C serum properly (and safely)
Not sure how to use vitamin C serum? We asked the experts how to best use this powerhouse ingredient.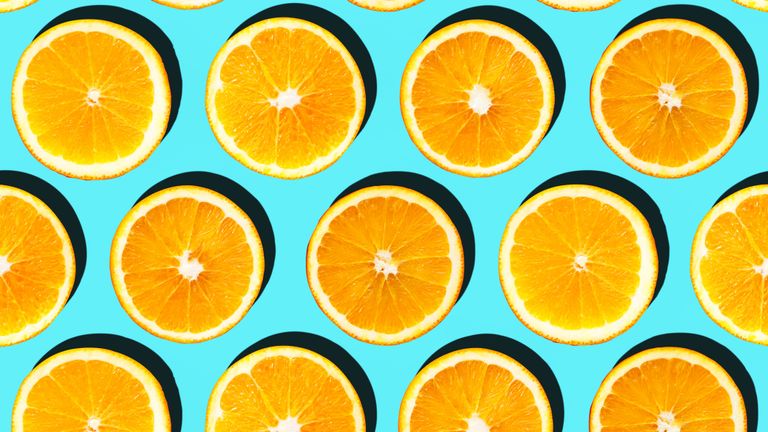 (Image credit: Getty)
It's likely you've heard about its benefits, but do you know how to use your vitamin C serum (opens in new tab)?
Whether you follow skincare enthusiasts on Instagram, or have received expert advice from dermatologists, it's definitely an ingredient that skincare connoisseurs often rave about.
Not only is vitamin C hailed for its ability to encourage collagen production, but – as Dan Isaacs, director of research at Medik8 explains – it's also one of the few proven anti-ageing skincare ingredients. "Vitamin C can improve visible signs of sun damage as well as helping to defend skin against environmental damage," he says. "It's considered one of the best antioxidants in skincare and it's able to fight off free radicals which can cause premature ageing. It's essential for the synthesis of collagen and it also disrupts the melanin synthesis pathway.
"Another minor benefit includes its ability to strengthen the capillary network which in turn helps to reduce redness," adds Isaacs.
It's clear that vitamin C is something of a powerhouse ingredient, but it can also be difficult to understand because it's notoriously unstable and formulations can change when exposed to light and air. So, what's the best way to use it and how can you ensure that you're getting the most effective results? Here's everything you need to know about how to use a vitamin C serum.
Healthy, glowy skin awaits.
Should vitamin C be used in the morning or at night?
While there's a lot of conflicting information out there about when it's best to use vitamin C (opens in new tab), most experts would agree that to reap the most rewards, it should be incorporated into your AM regime. "It's a must-have in any morning routine because it provides the body's natural antioxidant system with a boost to help it fight off free-radicals; shielding the skin from their damaging effects," explains Isaacs.
When in your routine should vitamin C serums be used?
Now we've established that vitamin C is best used every day as part of your morning routine, it's a question of at what point it should be used. The general rule of skincare is that products should be applied in order of viscosity – that means the most water-like products should be applied first, gradually working up to the thickest texture. As Isaacs says, "vitamin C should be applied after cleansing, toner (if you use it) and hyaluronic acid but before your chosen daily sunscreen".
How to apply vitamin C serum
It's worth noting that some vitamin C serums can be quite potent. That said, it is usually well tolerated in most skin types but we would say that it's always best to err on the side of caution and do a small patch test before use, especially if you're using a new product for the first time.
It's also always best to follow the instructions on your chosen product, but generally speaking, two or three drops dispensed into the palm of your hand should be enough. Then, because vitamin C serums tend to be quite watery in texture, it's easier to pat your hands together and then gently pat the serum into your skin rather than rubbing it in like a cream. It's always worth waiting a couple of minutes so before moving onto your next step, that way the serum has enough time to absorb into skin properly.
Are there any ingredients vitamin C should or shouldn't be combined with?
In order to get the best and most effective results from your vitamin C serum, it should be combined with SPF – ideally factor 30 or above. That's because vitamin C is photoprotective, meaning it acts as a natural defence against damaging UV ways. However, that doesn't mean it can be used in place of sunscreen, instead it should always be used in tandem.
When it comes to ingredients that should be avoided, there aren't many that should be avoided, however Isaacs says he wouldn't recommend using vitamin C with copper as it may react, while using it with niacinamide may make it slightly less effective.
Lucy Partington has been a beauty journalist for eight years, writing for titles including Stylist and Cosmopolitan. She's a true skincare nerd who's on a lifelong quest for a glowing complexion and loves nothing more than learning about new ingredients and products. She's obsessed with having perfect eyebrows and collecting eyeshadow palettes she'll probably never use.