We put The Ordinary Ascorbyl Glucoside Solution 12% to the test and here's what we think
An incredibly effective brightening serum, The Ordinary Ascorbyl Glucoside Solution 12% is formulated with a stabilized vitamin C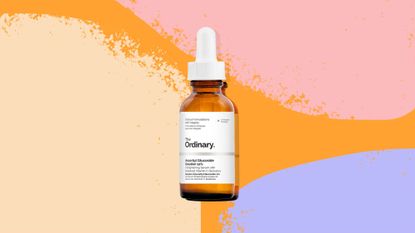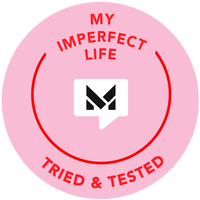 (Image credit: The Ordinary)
My Imperfect Life Verdict
This affordable serum is an absolute steal in terms of efficacy and price point while remaining suitable for most skin types and ages.
Reasons to buy
+

Is one of the most affordable vitamin C serums

+

Is formulated with ascorbyl glucoside, a stabilized, water-soluble derivative of vitamin C that's considered 'gold standard' by experts

+

Formulated without alcohol, oil and fragrance

+

Bottled in UV-safe packaging

+

Is formulated with water so more suitable for oily skin types
Reasons to avoid
-

Has a high level of actives so could be too potent for super sensitive skin types

-

If you apply too much it can leave skin feeling sticky, although that disappears after a few minutes or so

-

Features no additional ingredients bolster the formula, such as vitamin E or ferulic acid
The Ordinary Ascorbyl Glucoside Solution 12% is one of eight different vitamin C serums created by beauty brand we're all obsessed with. It's the only one that comes in a light serum formula. It has a water base and so, unlike most other vitamin C serums, it is entirely oil-free which makes it a good choice for those with oily skin.
We put this one to the test and can report that it is one of the best vitamin C serums on the market. Ascorbyl glucoside is a water-soluble derivative of vitamin C and it's considered the gold standard of derivatives thanks to its high stability (other forms, such as l'ascorbic acid, are very unstable and therefore harder to formulate with and tend to be more expensive, although results are arguably quicker). Ascorbyl glucoside has all the benefits of other forms of vitamin C and it has specific skin brightening benefits, too.
In general terms, The Ordinary's Ascorbyl Glucoside Solution 12% is a powerful antioxidant that will protect skin against skin-damaging free radicals, pollution, and UV, while also working to prevent the production of melanin (which is what gives skin its color) which, over time, fades and prevents dark spots while also boosting collagen production and generally brightening the overall appearance of skin.
The Ordinary Ascorbyl Glucoside Solution 12% review
How much does it cost?
The Ordinary Ascorbyl Glucoside costs around $17 or £8.90 for 30ml which, when compared to other similar products in The Ordinary's vitamin C range, falls in the middle (prices range from $5 to $30 /£4.90 to £18). However, it's considerably cheaper than other vitamin C serums, such as SkinCeuticals CE Ferulic or La Roche-Posay Pure Vitamin C10 Serum.
It's available to buy directly from theordinary.deciem.com, but it's also stocked at other retailers including Cult Beauty, Feel Unique, Boots in the UK—which means you can use or collect Advantage Card points when you buy it—and ASOS, who often have 20% discount codes that you can usually use on purchases.
What about the packaging?
When shopping for a new vitamin C serum, one of the most crucial things to look out for is the bottle. Any good serum that's worth buying will be housed in a dark-colored bottle, which is because formulas can become ineffective when they're exposed to things like UV, light, and air. Not all brands will choose to state that their packaging is UV-safe, but The Ordinary chooses to include that information on both the cardboard box and the bottle itself, which acts as extra added reassurance to customers. The dark bottle not only protects the product inside it, but it also means that the formula will stay just as effective while you work your way through using it.
What texture does it have?
Unlike other vitamin C serums that are oil-based, this one has a water base which means it's a much nicer texture than others of a similar nature. It's lightweight and while it does absorb into skin quickly and easily, it does have a slight tackiness if you use too much of it—therefore only 1-3 drops is recommended. It's also best to wait around 5-10 minutes after application, at which time any stickiness will have disappeared.
What about the formula?
The Ordinary has gained popularity and trust from consumers thanks to its ability to launch effective, ingredient-led, scientifically proven products at a consistently affordable price point. When the brand launched a few years ago, it was the first of its kind and it truly shook up the industry and now, while other similar brands exist, The Ordinary is still a market leader and its formulas are proof of that.
This one utilizes the power and efficacy of ascorbyl glucoside, an effective derivative of vitamin C that's able to even out tone and brighten skin while also ensuring it's protected against free radical damage. Ascorbyl glucoside is stable in water, which means the brand was able to create an incredibly lightweight and comfortable formula that's compatible with most skin types.
How should you use The Ordinary Ascorbyl Glucoside Solution 12%?
The Ordinary Ascorbyl Glucoside Solution 12% comes in a 30ml bottle and is applied with a pipette-style dropper. It's easy to use: you squeeze the rubber part of the pipette and then release it to dispense the required amount into your hand. Best used as the first step in your morning routine after cleansing, you can gently rub the serum into your face or it can be pressed into the skin, starting with your cheeks and then your forehead and chin area.
It's a lightweight formula but isn't overly runny, and while it does feel a little bit tacky or sticky at first, that feeling soon dissipates. It's also best to wait between five and 10 minutes before applying other skincare on top; we recommend applying SPF and then makeup. We also didn't notice any issues with pilling when applying other products on top of it, which is a testament to the lightweight formula.
You can see our guide to how to use vitamin C serum if you want more information, too.
Overall results:
Considering the price and also how competitive the vitamin C market is these days, The Ordinary Ascorbyl Glucoside Solution 12% serum is extremely effective and, with the recommended continued use, it will work to even out overall skin tone and will also protect against environmental aggressors that can, over time, cause skin to look dull—one of the many benefits of vitamin C serum.
---
---
The Ordinary Ascorbyl Glucoside Solution 12%: the takeaway
In summary, we found the Ascorbyl Glucoside Solution 12% from The Ordinary's range of vitamin C's to be super effective, and an incredibly well-formulated product at a very reasonable price point. While it doesn't have added ingredients that some more expensive products have, that doesn't really matter when you consider the cost of this. It's for that reason that we think this is a great entry point for anybody looking to add vitamin C into their routine; it's an ingredient that's recommended by every dermatologist and skin expert and for very good reason.
While ascorbyl glucoside will be slower to work than other more potent types of vitamin C, it's also much easier to formulate with and can be produced in a water-based serum, which is more ideal for those with oily skin. It also means it'll be easier for sensitive skin types to tolerate without causing irritation, although it is recommended that you do a patch test before using it just to check that it's suitable for you. Antioxidants are a key part of any skincare routine, because it's hugely important to protect skin against free radicals, UV damage and other factors. So pair this with an SPF during the day and a vitamin A—retinol—at night time, and you're well on your way to an effective routine that will have a positive impact on your skin health and appearance.
Lucy Partington has been a beauty journalist for eight years, writing for titles including Stylist and Cosmopolitan. She's a true skincare nerd who's on a lifelong quest for a glowing complexion and loves nothing more than learning about new ingredients and products. She's obsessed with having perfect eyebrows and collecting eyeshadow palettes she'll probably never use.