REFY Beauty review: A beauty editor puts the influencer-approved brow kit to test
One beauty editor reveals why the REFY Beauty brow kit is your one-way ticket to the best brows of your life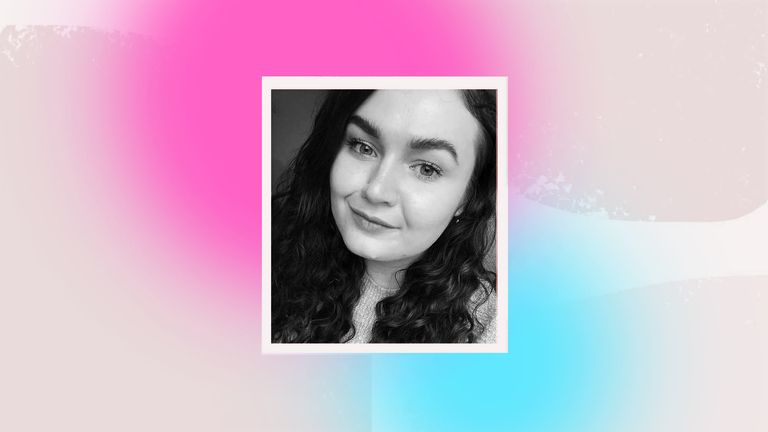 (Image credit: Future)
We are still very much fans of all things REFY Beauty—especially REFY Brow. It's not very often that we can't be found chatting someone's ear off about this fact tbh. The brand has been all over social platforms and has captivated us all—which should come as no surprise, seeing as it focuses on the obsession of the decade, our eyebrows.
We know that the transformative powers eyebrows have—much like the best eyeliners—are a game-changer. After all, they can completely sculpt and change your face—there's a reason why "Lily Collins eyebrows" continues to be a top trending search term. Founded in 2020, by two influencers Jess Hunt and Jenna Meek, REFY Beauty (aka REFY Brows) and this capsule collection promise to take your natural brows to the next level.
I tested the Refy Beauty brow kit and here's my verdict:
Yes, we know that are LOTS of products that trend all over social, so we are very familiar with the fact that some just don't meet our exacting beauty standards. They might be everywhere and get seriously HYPED, but what you really want to know is, are they really worth the hype?
I tested the REFY Beauty eyebrow kit to bring you everything you need to know; whether it's ACTUALLY worth it, including before and after pictures to when all the products will be back in stock.
To get you up to speed and for some backstory, here's a bit about my go-to brow look. I like 'em big. I like brushed-up, full and natural-looking arches. In my makeup bag, you would always count on something like a Glossier Boy Brow or Anastasia Beverly Hills Brow Gel co-habiting—what can I say, I'm a total creature of habit.
What's in the REFY Beauty brow kit?
This kit contains everything you need to create the perfect brows. REFY's capsule line comprises a brow gel, pomade, and pencil, also known as the "3.0 stage process", as well as tweezers, all of which are available to shop online.
REFY Beauty Brow Sculpt
REFY Beauty Brow Pomade
REFY Beauty Brow Pencil
All three REFY products are dual-ended with a built-in grooming tool, and although the only information on each product is the brand name, it's pretty easy to remember what does what. For reference, below is a picture of my brows before I got started.
The Refy Beauty Brow kit 3 step system explained:
Step 1: REFY Beauty Brow Sculpt
Aka the foundation / the most important part of the process. The first step is all about sculpting. This clear-drying sculpting gel has a similar wand applicator to most good brow products. It's the most popular of the three as it constantly sells out. Thankfully, it's currently in stock (the eyebrow God's are looking in), but remember if it does sell you, you can most likely still purchase it as part of the brow kits.
Inside the actual lid (a very satisfying pull instead of twisting open, just FYI) you'll also find a 2-in-1 brush and comb to help distribute the product evenly—just make sure you brush through before the gel has dried to avoid any potential disasters. Applied on its own the effect is similar to brow lamination, of which I am a big fan.
Step 2: Refy Beauty Brow Pomade
Top marks for part Deux. There's no need to fish around in your make-up bag for two separate items, as your pot of pomade sits at the opposite end of your angled brush. (Bravo for saving us space, Jess.)
Word to the wise, the color is very rich, so you don't need to use a lot of the pomade to fill in any gaps or sparse areas of your brows. A tiny dab is plenty—remember, it's always easier to add more than take away.
Step 3: REFY Beauty Brow Pencil
The last step in the 3.0 regime is a skinny pencil that's perfect for finishing off your brows. The pencil is just what you need to add tiny hair-like strokes or to define your brows. And at the other end of your pencil, you'll find a lidded spoolie to comb through your brows when you've finished applying.
The best thing about the REFY Beauty Brow Kit is that you don't have to use all three products at once. The beauty of this collection is in the levels of customization it allows. They allow you to create anything from natural-looking arches to a very defined, filled-in InstaBrow™ depending on your mood, how you're feeling that day and how many meetings you need to Boss.
---
---
Does REFY Beauty ship worldwide?
Yes! While the brand is based in the UK, you're able to shop REFY Beauty from the US, Australia, Canada... wherever you are in the world. You can read more about international shipping charges on their site.
When is the next Refy Beauty restock?
REFY Beauty has been restocked—so what are you waiting for?
Overall, it's safe to say I'm wowed by REFY's results and, at around $55 / £40 for three different products, the bundle is very good value—and way cheaper than treatments like microshading. This trio has definitely found a new home in my make-up bag.
Lucy is a beauty journalist who has written for titles including Marie Claire, Cosmopolitan, OK!, woman&home and Women's Health, as well as regularly contributing to My Imperfect Life. Her work covers everything from skin and haircare tips to trying and testing the latest beauty launches, and interviewing celebrities and experts. A certified dog person, her other interests include mental wellbeing, books, piña coladas and not getting caught in the rain.