Best eyeliner for beginners: anyone can use these tried and tested picks
If you're looking for the best eyeliner for beginners, relax....because we've found them.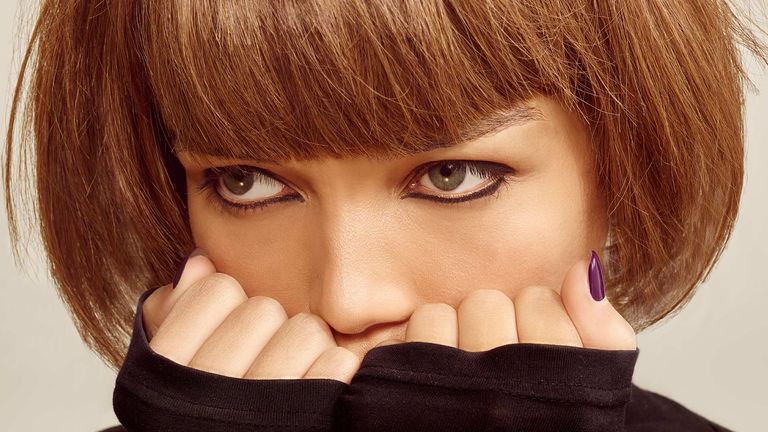 (Image credit: Getty Images / Jonathan Storey)
Achieving the perfect swoosh of eyeliner can make eyes look bigger, more defined, and even bring out the color of your eyes too, but we're not exactly Pat McGrath— who is an actual icon FYI—so we have to start somewhere, and that's where the best eyeliners for beginners come in. If you're looking for a list of great eyeliners that are especially great for beginners, then you've come to the right place.
They come in many forms—liquid, gel, pencil, felt top—so it's no wonder that it can be pretty daunting trying to choose the right one, especially if you're just starting out your eyeliner journey. The best eyeliners have the ability to open up, re-shape and really emphasize the eyes in clever ways that other make-up products can't do. But as with all good things, it doesn't come without its challenges.
Whether you're just starting to get into eyeliner hacks or you find it an impossible task to make sure each eye looks even (they're sisters, not twins), or if it smudges throughout the day, or maybe you struggle with getting a sharp enough wing, there's no doubt that the perfect eyeliner application takes plenty of patience and requires a whole lot of practice.
So, if you're a beginner, we found the very best eyeliners for beginners liners that we promise will suit your individual needs and wants—and your skill level.
The best eyeliner for beginners to shop now
1. Charlotte Tilbury Rock'n'Kohl Eyeliner Pencil
We found the kohl really easy to use. Idiot-proof you might say...
Specifications
Number of shades available: 6
is this waterproof: Yes
Claims to last: Up to 14h
Reasons to buy
+Formula contains pearl powder to stimulate collagen and hydrate skin+Easily melts into skin for foolproof application
Reasons to avoid
-Requires sharpening frequently for best application-Doesn't have a smudger to help blend
Easily one of the most impressive formulas of kohl pencils we've ever tried. The Rock'n'Kohl is super easy to use and it glides across lids without dragging, leaving a perfectly pigmented line in its wake. Despite the fact it doesn't have a smudging tool as some kohl pencils do, this blends and smudges into the lash line and outwards into a soft wing if you use a small, fluffy domed eyeliner brush.
The variety of available shades is impressive: it's available in everything from sooty black to midnight blue and vibrant purple. Our favorite is Barbarella Brown because it's the perfect everyday shade that really helps elevate any eye look without looking too intense.
2. Collection Fast Stroke Liquid Eye Liner
A more traditional 'pot and ink' style product, the fine brush helps nail precision. The best budget eyeliner for beginners.
Specifications
Number of shades available: 4
Is it waterproof: One out of five variants is
Claims to last: Doesn't say
Reasons to buy
+One of the most affordable liquid liners+Smudge-proof +Promises to be long-wearing
Reasons to avoid
-There is only one shade—black—that's available in a waterproof formula -Not suitable for super sensitive eyes
When you take price into consideration, this is one of the most impressive liquid liners on the market. It has a cult following for a reason, and that's because it dries down quickly to a matte finish, has an intense pigment (better than you'd expect for the price) and the included brush helps make precise lines much easier to achieve.
Although the brand doesn't quantify how long the liner will last once applied, it's definitely long-lasting too and doesn't smudge or budge easily. Plus, one tiny pot lasts a long time too—which makes the cost per use extremely minimal. Despite the fact it does go the distance in terms of staying power, it's not difficult to cleanse off at the end of the day and any oil-based remover will melt it away.
3. Surratt Auto Graphique Liner
Just like a calligraphy pen, this liner comes with ink re-fills and flows smoothly
Specifications
Number of shades available: 1
is it waterproof: No
Claims to last: Not stated
Reasons to buy
+Has a satisfyingly smooth ink flow +The flexible nib moulds to lids
Reasons to avoid
-Is expensive, plus ink refills have to be bought separately -Doesn't claim to be long lasting or long wearing
Be still our beating hearts, this is definitely one of the boujiest of the bunch, this liner can be expensive but it's super easy to use and creates impressive lines without much thought required. However, it's worth noting that it isn't as long-lasting as some formulas—although it did last well throughout the day—and neither is it waterproof. But those issues aside, it's an absolute pleasure to use and it helped us create some of the smoothest, most impressive compliment inducing flicks ever—and so for that, we love it.
You can buy the ink refills separately, and although on the surface that seems like a pain, it's actually cheaper and more sustainable than having to buy a whole new product every time the ink runs out.
4. Maybelline Master Precise Liquid Eyeliner
Best eyeliner for beginners for '60s-inspired flicks. With a 0.4mm nib and continuous ink flow, all you need to add is a steady hand
Specifications
Number of shades available: 1
Is it waterproof: No
Claims to last: All day
Reasons to buy
+Super-precise, thin tips makes achieving sharp wings a breeze+Intensely pigmented formula
Reasons to avoid
-May transfer if you have oily eyelids-Only comes in two shades
Okay, you can work up to the steady hand but this really is a great option. The ultra-fine nib (that measures an extremely precise 0.4mm) makes this the perfect choice for any eyeliner novices who're hoping to achieve a perfect black flick—which is undoubtedly a real timeless and classic make-up look.
The intense black pigment applies with a continuous flow for a perfectly smooth line every time. This means there's no need to worry about a constant need to stop and shake the pen to get more ink out while you're mid-drawing. As well as being long-lasting and smudge-proof, it's also available in black and brown, is suitable for sensitive eyes, and is ophthalmologist-tested, too.
5. Bobbi Brown Long-Wear Gel Eyeliner
Perfect for beginners scared of 'proper' liquid eyeliner. The gel formula combined with needing a brush for application makes subtle liner easy
Specifications
Number of shades available: 8
Is it waterproof: Yes
Claims to last: 8 hours
Reasons to buy
+It's good value for money considering how much product you get in each jar+It's highly pigmented but layers easily for a more dramatic, intense look
Reasons to avoid
-Application brush needs to be bought separately -Might dry out if the lid isn't screwed on properly
If you're looking for the precursor to a liquid felt tip liner then consider this little gel-based formula exactly what you need. It's applied using an ultra-fine liner brush, which not only means you have the ease of using an actual make-up brush, but it also means you can use a stop/start application method if you prefer—which makes it perfect for people who've truly never used any sort of eyeliner before.
The Bobbi Brown Long-Wear Gel Eyeliner is available in eight shades, which are all densely pigmented, and they can be built up for a more intense color if that's what you prefer. Plus, they're great for adding subtle definition in the outer corners of the eyes.
6. Pat McGrath permagel ultra glide eye pencil
When it comes to liner, this means business. With deep rich shades and a precision tip for all styles.
Specifications
Number of shades available: 6
Is it waterproof: Yes
Claims to last: All day
Reasons to buy
+Super impressive pigment that can be tailored for whatever look you're after+You won't find colors like this anywhere else
Reasons to avoid
-Can be expensive
When it comes to makeup it doesn't get much better than those from Pat McGrath. We're obsessed with this liner that comes in 6 different shades. You won't find colors this rich and pigmented anywhere else—they are truly special. We tried the black coffee liner and it's the right side of dark brown, it's not as flat as some black liners and adds depth to your look. Easy to use, this is one of our favorite applicators, liner glides on like a dream, and is precise and smooth.
---
---
Best eyeliner for beginners: how to choose the right one
Yes, we know there are lots of different types. But, we promise it really doesn't have to be a taxing decision trying to work out which to go for. It all comes down to what sort of look you're trying to create.
A quick recap in the various types of eyeliners: from the old-school liquid in a pot and gel that's designed to be applied with a sharp-angled brush, through to felt-tip style pens. And you couldn't possibly forget about the traditional pencil—or kohl—liner that's best for creating a smudgy, smoky eye.
If you're about that precise '60s-esque wing life—one that even Adele would be proud of—then you want to use a tool with a felt tip pen. For styles that exude that lived-in smoky quality, then you want to make sure you reach for kohl liner. It doesn't have to be applied too neatly and most pencils tend to come with a smudger on one end that'll help you do just that: smudge.
If it's a thicker line across your lid that you're after, liquid eyeliner in a pot is probably the best choice, while gel liner is best if subtlety is your thing—simply because it usually requires layering up in order to get a densely pigmented finish.
And, who says that you have to stick to black? Yes, we know we're starting to veer out of novice territory but substituting your black eyeliner for a swoosh of color across the eye can really work wonders. We're not saying you need to grab a neon yellow for your next look (unless you want to of course) but there are tonnes of rich dark colors, like dark greens, navy, or rich aubergine's, that can elevate your eyeliner game to no ends.
Lucy Partington has been a beauty journalist for eight years, writing for titles including Stylist and Cosmopolitan. She's a true skincare nerd who's on a lifelong quest for a glowing complexion and loves nothing more than learning about new ingredients and products. She's obsessed with having perfect eyebrows and collecting eyeshadow palettes she'll probably never use.