What does cruelty-free mean? We break it down
Wondering, what does cruelty-free mean, exactly? Allow us to break down how to shop cruelty-free accurately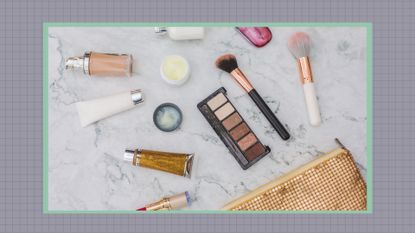 (Image credit: Future)
You've probably seen it on products and in ads or pondered the question while doing your daily skincare routine, but what does cruelty-free mean, exactly?
Animals are an important part of our ecosystem, so taking care of our planet means supporting positive animal welfare. The label "cruelty-free" has become a popular addition to many product labels for companies who want to show their support for animals, particularly in cosmetics and skincare products that may have been tested on animals in years past.
Now, finding the best cruelty-free skincare and make-up brands to shop everything from your basic essentials to the best sunscreen for face application is easier than ever—but what does the term mean, specifically? We've broken it down for you to help clear the fog.
What does cruelty-free mean?
According to the FDA, there is actually no legal definition for the term cruelty-free. That means companies can use this label to represent different things, depending on their goals and practices.
Therefore, knowing which companies are actually acting as ethically as it seems the next time you're in the market for the best retinol serums or a staple new perfume can be a bit trickier to determine.
The history of the term 'cruelty-free'
The cruelty-free conversation goes back for many years, well before the invention of fancy beauty staples like the best hyaluronic acid serums. In 1959, Muriel Dowding and Katherine Long founded Beauty Without Cruelty to promote animal rights, which was mostly concerned with creating fur garments without animal hides.
The organization has grown to become a leading voice in the movement, along with others such as Leaping Bunny, PETA, and Cruelty Free International. PETA is one of the most well-known voices for animal rights, and since 1987 it has been promoting cruelty-free products certified by its "Beauty Without Bunnies" label.
Some countries ban animal testing altogether for all products in your skincare routine, including India, Israel, and the entire European Union. However, in China and other smaller countries, animal testing is required by law. At the time of writing, the United States, Australia, and New Zealand are still considering whether or not to ban animal testing in their countries.
Definitions of cruelty-free
Definitions listed on the Public Goods blog describe some of the general ways that companies may interpret the term "cruelty-free" to fit a broad set of practices, revealing the complicated answer to the question 'what does cruelty-free mean?'.
Whether it's cruelty-free perfume, cruelty-free skincare staples or cruelty-free makeup brands, they have to abide to these rules. It may mean a combination of any of the following, and the site notes that the last three options listed are "the most ethical forms".
The ingredients have been tested on animals, but the final product has not
The brand hired another company to conduct tests
The brand or manufacturer relied on test results from an outside organization
The testing occurred in a different country than the one the brand is based in
The brand only uses animal testing when it is required by law as part of expanding into foreign markets
At least one animal was harmed or killed and used for ingredients ("animal products"), but there was no testing
The brand, or companies involved in its supply chain, have relied on the results of past animal tests from other organizations, but they have not conducted any tests themselves, harmed any animals, or sourced any animal-derived products or byproducts
Neither the ingredients nor the products have ever been tested on animals, and the companies involved have not harmed or slaughtered any animals
The brand has a cruelty-free certification
Some organizations offer certification labels for companies that want to show a higher commitment to animal welfare, based on standards that must be verified before receiving the seal of approval—here's where it could be important to figure out those sustainable vs ethical differences.
According to global animal rights group PETA, cruelty-free companies: "do not conduct, commission, pay for, or allow any tests on animals for their ingredients, formulations, or finished products anywhere in the world and that they will never do so in the future" and "whose entire product line is free of animal-derived ingredients." Whether they're experimenting with a new formula or trying to create the best foundations on the market, animal testing shouldn't feature in any capacity.
Meanwhile the Leaping Bunny program says that a cruelty-free company "does not and shall not conduct, commission, or be a party to animal testing of any cosmetic and/or household products including, without limitation, formulations and ingredients of such products" and "does not and shall not purchase any Ingredient, formulation, or product from any Third Party Manufacturer or Supplier that conducted, Commissioned, or had been party to animal testing on said ingredient, formulation, or product after the company's fixed cut-off date."
How to find cruelty-free companies
Because there are no concrete definitions, it's hard to nail down standards for individual companies claiming cruelty-free practices for the products in your skincare routine. Some companies that claim the cruelty-free label may never test on animals themselves, but may allow other companies to test for them, or only perform testing when selling to a market that requires it, such as China.
Or, brands may use animal products but not actually test them on live animals. They may also prescribe to a higher standard of cruelty-free practices and apply for a wider accredited certification. Companies who once tested on animals years ago but no longer do so are also considered cruelty-free.
If you are looking for companies that adhere to the strictest guidelines when looking for your next best foundation for acne prone skin or staple lip color, several animal welfare organizations have databases featuring certified brands. PETA's Beauty Without Bunnies database includes thousands of companies from around the world that have met their standards to become cruelty-free. Leaping Bunny also offers an online database of brands, as well as an app to get up-to-date information while you're shopping. Ethical Elephant is a third option that you can cross-reference as well.
Despite the non-concrete definition of cruelty-free, there are still ways to determine what it means to individual companies the next time you're searching for your new eyeshadow palette or how to choose moisturizer. Using a reputable database is a great way to assess the companies that protect animal lives and bodies from harm.
You are also likely to find a more thorough breakdown of a brand's testing practices on their website under Frequently Asked Questions (FAQs). Contact them directly if you have questions that are hard to find in public spaces.
It may take a little digging, but finding the companies who match your ethical standards is worth your time and support.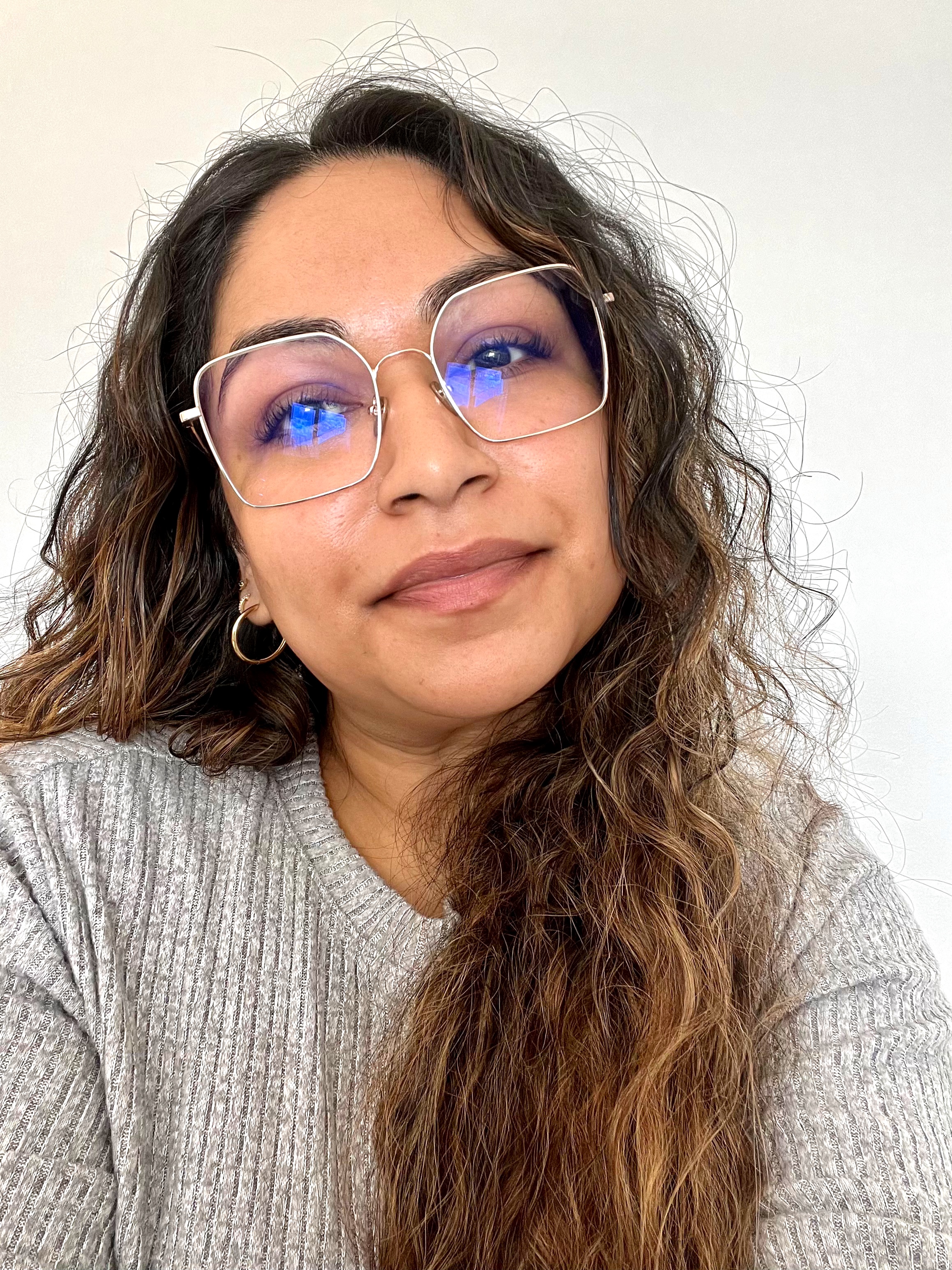 Deputy Editor at My Imperfect Life
Aleesha is Deputy Editor and Beauty & Fashion Editor for My Imperfect Life, where she heads up the beauty, fashion and eCommerce pages. Previously she was Shopping Writer at woman&home and gained an AOP awards nomination after working on their news team. She earned an MA in Magazine Journalism from City, University of London in 2017 and has since worked with a number of brands including, Women's Health, Stylist and Goodto. When she's not testing all the new beauty & lifestyle products on the market, Aleesha spends her time soaking up the newest bestsellers and Netflix releases, watching everything Marvel, learning about different wines, attempting new languages and traveling as much as she can.