August 2021 horoscope: what's in store for your zodiac sign?
Your August 2021 horoscope is here—and it's a crucial moment in our 2021 storybook...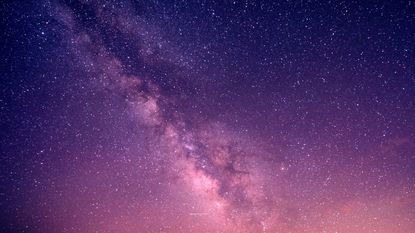 (Image credit: Getty Images)
We have arrived at a crucial moment in our 2021 storybook—so what are the stars saying about your August 2021 horoscope?
We begin August on an intense note with the Sun and Mercury in Leo confronting Saturn retrograde in Aquarius and Uranus in Taurus. Obstacles, frustrations, and the inability to "feel seen" will be the norm during this first week. At a deeper level, this tricky configuration formed in the sky is shedding light on the way the structures of our lives are changing in order to make room for a newer, more authentic version of ourselves. Expect surprises and astonishing turns of events—especially around the August 8th New Moon in Leo.
A more positive energy arrives midmonth with the oh, so awaited entrance of Venus—the planet of love and pleasure—into Libra, one of the signs that it naturally rules. From August 16th to September 9th, we will welcome more balance, romance, and pleasure in our lives. These weeks are amazing for getting a makeover, getting creative, and inviting more magic into our lives. Getting married or taking a relationship to the next level is also possible, as Venus will be able to bestow blessings our way.
---
---
August 22nd brings this month's Full Moon, which is a Blue Moon, the second one happening in Aquarius and the third in the season. This rare lunation will take all the Venusian gifts previously mentioned to epic proportions, bringing all kinds of cosmic blessings and happy endings—some of them being fated and unexpected!
A few hours after this gorgeous lunar event, the Sun enters earthy Virgo, giving us the sensation of floating between two worlds. For the next four weeks, our minds will be active and focused on fine-tuning our routines and organizing our lives.
August 2021 horoscope: what does it hold in store for you?
Aries
August is a well-rounded month for you, Aries. You love fiery Leo season, as it always comes with the summery, fun, and playful vibes you so much like. However, your ruler Mars spending the entire month in practical, get-to-work Virgo, you're also being called to focus on work and organize the many routines that keep your life moving. For you, the best news of the month is Venus entering your partnership sector on August 16th, bringing you the best weeks of the year to date and take a business or romantic relationship to the next level.
Taurus
We're not going to lie, Taurus, August comes a few challenges! The tricky configuration that the planets will form in the sky will most likely bring to a head the clash that you are experiencing between your career, romantic, and home life. Fluidity will be key as you face surprises this month. Once your ruler Venus enters Libra, you will be more in your element. You will be given the opportunity to connect with your inner magic during this time. What do the perfect routine and work/life balance look like to you? Don't miss out on the opportunity to manifest the life of your dreams!
Gemini
July was a sentimental month for you, Gemini, but in August, you're ready to rock! As your planetary ruler, Mercury spends time in fire sign Leo during the first part of the month, you know what you want—and you want it now! As Mercury enters Virgo on August 11th, your ability to manifest hits an all-time high. Don't miss out on using this time to get crystal-clear about your strategy for the future. August 10th and 20th are lucky days for you, when you will receive cosmic permission to grow, problem-solve, and see things from a completely new perspective.
Cancer
Birthday season is over, but there are still blessings coming your way, dear Crab. For you, Leo season is all about focusing on money, resources, and the ways you manifest all the things that make your life feel full and rich. Huge information downloads will be available to you around the August 8th new moon in Leo, so make sure to connect to your intuition around this time. Another lunar event to pay attention to is the August 22nd Blue Moon, which could very well translate into a big—and unexpected—deposit in your bank account at month's end.
Leo
Happy birthday, Leo! What better gift than the opportunity for an upgrade and a total reinvention? This is the best time of the year to focus on number one by asking yourself if your current focus is really aligned with the person you are becoming. This month's New Moon is here to help you answer that question. By the time the Blue Moon arrives, you'll be more than ready to say goodbye to whatever is preventing you from moving your life forward—you already know who or what this is referring to!
Virgo
It's the middle of summer and the vibes around you are fun and social—but for you, Leo season has more of an introspective vibe. As the area that rules your subconscious mind gets activated this month, you're "in the flow" when allowing yourself more idle time than usual. You're also hosting Venus in your sign during the first part of the month, hinting at the need to focus more of your time on dating, relaxation, and self-care practices. Once the bright Sun begins its yearly tour in your sign on August 22nd, it will be reinvention time.
Libra
Cancer season was a bit too intense for your liking, Libra, but Leo season brings chiller vibes your way. This month will be about community-building and networking, which is something your social zodiac sign enjoys. Venus, your planetary ruler, entering your sign on August 16th is one of your best transits of the year to enjoy life, attract love, and explore your inner artist. If you've been considering taking a relationship or partnership to the next level, August 23rd is your best bet to seal the deal as Venus in your sign connects with Saturn, the god of time.
Scorpio
For you, Leo season will be about focusing a lot of your energy on your career. We get it, Scorpio, it's already been kind of an exhausting year, and this month's planetary aspects do highlight all the change that has been taking—and that still needs to happen—in your life this year. As much as you can, try balancing work with idle time, especially around the August 8th New Moon, which is set to be a doozy. Now, let's get to the good news! This month's gorgeous Blue Moon will bring rewards for all your hard work, so don't forget to celebrate.
Sagittarius
Happy Sag, you love Leo season's warm and friendly vibes—but in August, you would be missing out if you didn't focus some of your time and energy on your career projects or goals. You see, Mars in Virgo is literally the perfect transit to make strides, as you will have the wind at your back in this area of your life. Two dates that you should pay attention to are August 18th and August 22nd, which is when Mars will harmonize with Mercury and Uranus to facilitate major breakthroughs and even pleasant surprises.
Capricorn
With your planetary ruler, Saturn, involved in so many face-offs in August, you're running into obstacles when chasing your goals and even getting some work done. And although you're not one to hide from a challenge, take this opportunity to slow down and reflect. As the Sun and Mercury stir a sensitive part of your chart, this is a time to really look beneath the surface, dear Cappie. Once the Sun enters Virgo, you will begin to feel more comfortable. By the time both, Venus and this month's rare Blue Moon arrive, expect a couple of surprises in both your career and financial sector.
Aquarius
How's your 2021 going so far, Aquarius? As a friendly reminder, you are the star of this year's show—and August is the perfect time to do a check-in on your goals, hopes, and deepest dreams. Luckily for you, the inner (and outer) tension that you now feel serves as fuel to take this year's chance of reinventing yourself. Use Venus' magical transit in air sign pal Libra to expand your horizon and think BIG about your future. By the time the Blue Moon in your sign rises in the sky, you're up for a super sweet surprise, so enjoy!
Pisces
Dear Pisces, Jupiter's short visit to your sign must have brought you some goodies, or at least a glance into how sweet 2022 will be for you. But with Jupiter now in Aquarius, and asteroid Pallas conjunct Neptune, both of your planetary rulers are sending a clear message: You are being called to wake up and channel your inner strategist! You have a lot to look forward to—but during the remaining of the year, the cosmos is asking you to adopt a more analytical approach to your life in order to prepare yourself for what's to come!
Athena Antares is a traveling writer, astrologer, and mystic who believes in adding a touch of magic to everyday life. She has written horoscopes for numerous lifestyle publications and has dived deeply into astrological magic and manifestation spell work. In her spare time, Athena enjoys exploring new places, spending time in nature, and reading charts for her worldly clientele.