Bikini vs Brazilian wax—what's the difference and which option is right for you?
Estheticians explain how to choose between a bikini vs Brazilian wax, detailing the pros and cons of both options for those who might be unsure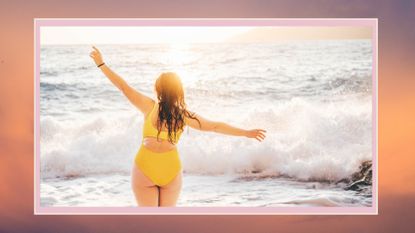 (Image credit: Getty Images)
You've decided to book in for a wax, now you're weighing up the benefits of a bikini vs Brazilian wax. For those who aren't quite sure on the differences, our guide includes everything you need to know about these two options—from the pros and cons of each, and how much hair each treatment will remove.
There are many people who absolutely swear by waxing in their more intimate area; you probably have at least one friend who raves about the results, and you've definitely heard it mentioned in at least one sitcom. Unlike at-home laser hair removal, waxing isn't a permanent hair removal solution, but, wincing aside, it is more affordable and will leave you hair-free for a week or two—and there's no arguing against the professional results.
Ahead, we've asked waxing pros to demystify the differences between these two popular services to help you feel more confident about deciding between a bikini vs Brazilian wax. Here's what you need to know...
Meet the experts on bikini and Brazilian waxing
Danielle Lawrence is a licensed esthetician at Show a Little Skincare. She's explained some of the benefits of waxing the bikini area, as well as the differences between the two methods.
Liz Lugo is a licensed esthetician and the founder of Nova Wax. She has also explained the benefits and differences to these two wax styles.
What is the benefit of a bikini and Brazilian wax over other methods?
Whatever you decide when weighing up the bikini vs Brazilian wax, they tend to be the preferred hair removal methods for pubic areas as they remove hair from the root. They are ideal if you're tired of shaving the area, especially if you experience regular razor bumps and ingrown hairs—something that is much less of a problem with waxing. If you want to know how to remove pubic hair without shaving, it's certainly one of the best alternative options.
Depilatory creams, or hair removal creams, can get the job done, but they're pretty messy and, like shaving, don't remove hair from the root.
If you're not in a position to fork out for a longer-lasting treatment, like professional laser hair removal, or one of the best IPL hair removal devices, bikini and Brazilian waxes offer a great alternative. The hair will grow back, but not quite as quickly as shaving—meaning you can enjoy silky-smooth results for longer. See our guide to find out how long the different hair removal methods last for a more in-depth breakdown.
What is a bikini wax? What are the pros and cons?
A bikini wax is a popular hair removal treatment that gets rid of any pubic hair that might be visible when they're wearing bikini bottoms. According to Danielle Lawrence, licensed esthetician at Show a Little Skincare, "no hair removal would occur on the labia or between the buttocks" during a bikini wax.
The main advantage of a bikini wax is that it eliminates any hair that would be visible when you're in your undies or swimsuit on holiday, and free from any razor bumps. It's also more affordable than more extensive pubic waxing services, due to it removing less hair, so it's a great option if you only tend to shave visible areas anyway.
What is a Brazilian wax? What are the pros and cons?
"Many first-time wax clients will confuse a bikini wax for a Brazilian," says Danielle Lawrence. Traditionally, a Brazilian removes most of the hair from the area, aside from a "landing strip" of hair on the mons pubis, while removing absolutely everything is usually referred to as a Hollywood wax (this may vary a little between stories).
As Liz Lugo, licensed esthetician and creator of Nova Wax, explains: "You have the option of leaving hair on the pelvic area, like a landing strip or an upside-down pyramid—but removing everything is the most popular choice. Everything is removed from the labia, and we wax the butt as well."
Essentially, if you want all or almost all of your pubic hair removed, a Brazilian or Hollywood wax will get the job done—whereas a bikini wax will only remove visible areas.
Does a Brazilian wax hurt?
A leg or bikini wax is one thing,
Lugo tells us that some waxing clients will book bikini waxes, and "stop there out of fear that the Brazilian will be too excruciating. Eventually, they muster up the courage to try it though, and are happy they did."
We won't pretend that it'll be a pain-free experience. "Your first Brazilian will be uncomfortable," Lugo confirms. "But luckily, with an experienced waxer, the discomfort is temporary." The bikini line, however, is far less uncomfortable unless you are very sensitive to pain. And Lugo says the Brazilian may not be as bad as you fear: "In my nine years of experience, only one client has ever said the butt strip hurts—that area is built for toughness!"
Our expert also notes that with each subsequent wax, the discomfort will lessen and you'll become more accustomed to it. Many people find that the pros far outweigh the brief pain, and it's as simple as booking an occasional waxing appointment and keeping your skin exfoliated in between sessions.
Is getting a Brazilian wax awkward?
The thought of getting a Brazilian wax can feel a bit awkward, and may even put some people off from getting one. However, there is absolutely nothing to worry about—it's a treatment that women have been getting for decades, and your esthetician will be totally unfazed by your intimate areas.
This is something that Lawrence echoes, adding: "when you find the right esthetician, they will make you feel comfortable in no time." Even if you're completely new to getting waxed down there, it helps to remember that your esthetician is a licensed professional who does this all the time. And a little humor can sometimes help diffuse any awkwardness.
"Great waxers are up to their elbows in bum trinkets all day long, so, needless to say, we are comfortable with nudity!" Lawrence jokes. "And I guarantee you don't have anything we haven't already seen a million times."
Bikini vs Brazilian wax—which is right for you?
As for deciding between the bikini vs Brazilian wax, which is right for you? Lawrence sums it up by saying that, in general: "Bikini waxes are great for beginners, or for those who don't want to remove all of their pubic hair. Brazilian waxes will require a little less modesty, but are perfect for anyone who wants [most or ] all of the hair gone, and is over having stubble, ingrown hairs, and razor burn."
If you're not sure which style to choose, talk to your esthetician about what each service entails to get more comfortable with your options. As Lugo explains, "Our job is to give the client a comfortable experience and educate them on skincare, hair growth, and at-home care."
A bikini or Brazilian wax might be an intimidating idea, but it's without a doubt one of the most low-maintenance hair removal options for your intimate area. You could be a convert soon enough!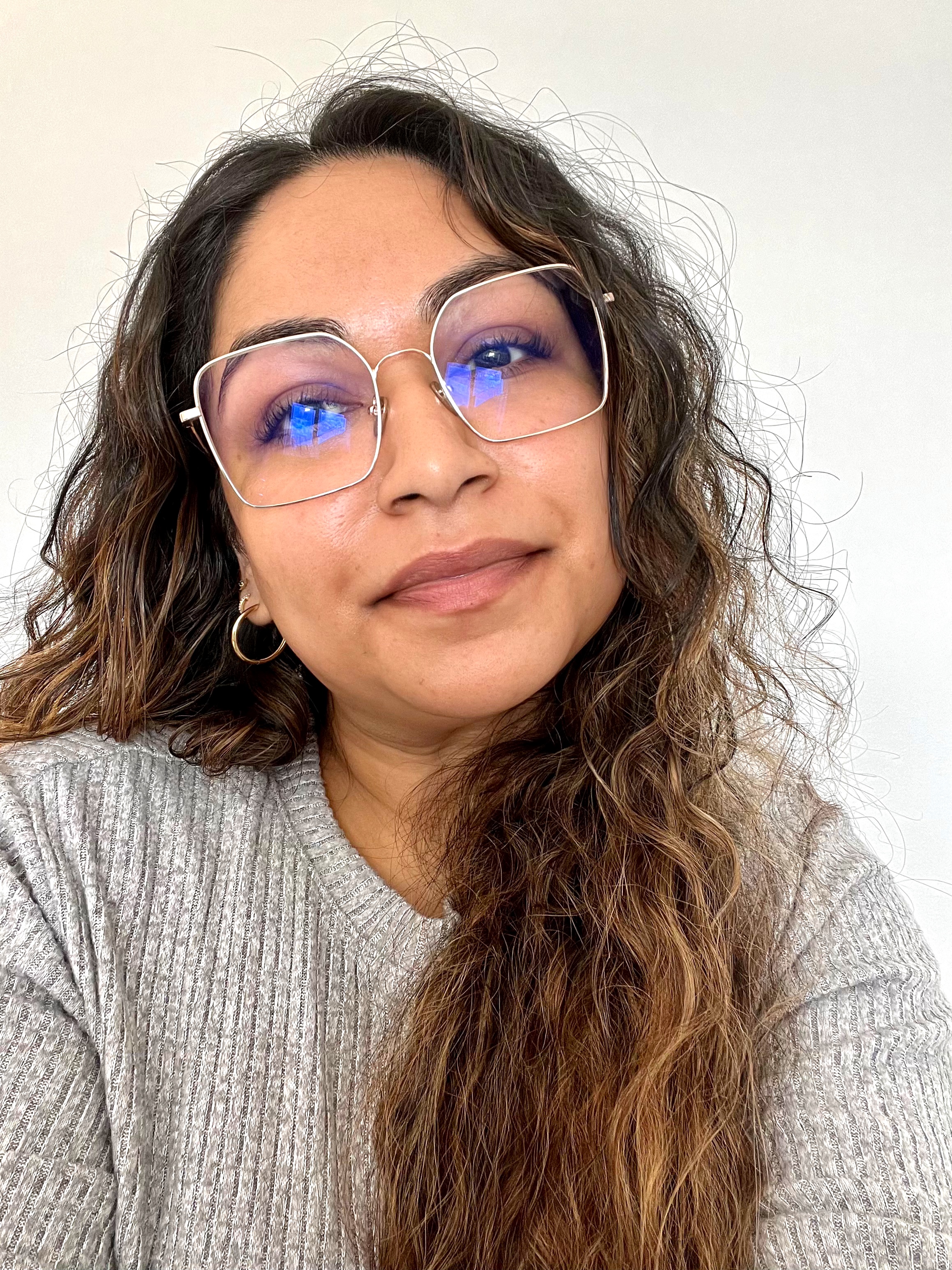 Deputy Editor at My Imperfect Life
Aleesha is Deputy Editor and Beauty & Fashion Editor for My Imperfect Life, where she heads up the beauty, fashion and eCommerce pages. Previously she was Shopping Writer at woman&home and gained an AOP awards nomination after working on their news team. She earned an MA in Magazine Journalism from City, University of London in 2017 and has since worked with a number of brands including, Women's Health, Stylist and Goodto. When she's not testing all the new beauty & lifestyle products on the market, Aleesha spends her time soaking up the newest bestsellers and Netflix releases, watching everything Marvel, learning about different wines, attempting new languages and traveling as much as she can.