Experts explain how long hair removal methods last—from waxing to electrolysis
A guide to how long all the hair removal methods last—find out whether waxing, shaving, or depilatory creams last longer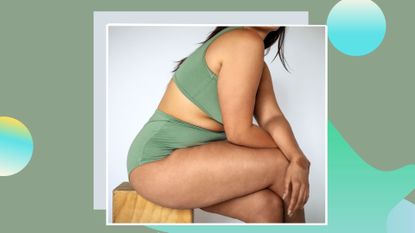 (Image credit: Future/Getty)
You've likely tried many hair removal methods—from shaving to sugaring and smearing on Nair—in your search for the longest-lasting results. But the jury is probably still out on which technique actually works best for the longest-lasting results. So, how long do all the hair removal methods last, really?
After shaving, it can be annoying to see stubble on your legs the very next day, and it's also tricky to know whether you should pack extra removal cream for your vacation, or if one session is meant to last the whole week.
Whether you want to know how long these temporary methods last so you can plan accordingly, or you're itching to try something like at-home laser hair removal, we've put together a guide to help. Ahead is an overview of how long each method lasts, from longest to shortest.
Meet the experts on hair removal
Alison Angold is an esthetician with 25 years of experience. Here she explains how long treatments such as waxing can last.
Elle MacLeman is a skincare biochemist for The Derm Review. In this guide she has explained how long the results of treatments like electrolysis and laser hair removal last.
How long do all the hair removal methods last?
How long does electrolysis last?
If you want unwanted body hair gone for good, electrolysis is your best bet. It's the one and only method of hair removal that is proven to offer permanent results. (which is good to know if you're weighing up electrolysis vs laser hair removal).
During the treatment, a tiny electrified probe is inserted into each individual hair follicle, where it damages the root so that hair can no longer grow in that spot.
"Electrolysis offers permanent hair removal, but it takes several 15– to 30–minute sessions, as each hair follicle needs to be targeted at different points of the hair growth cycle," Elle MacLeman, skincare biochemist for The Derm Review, tells us.
That means that, after your first session, you'll see new hairs pop up that weren't zapped during the first round. After a few appointments, however, all of the hair follicles will be treated so they can't produce new growth. This technique takes some time and commitment to undertake, but most people find the permanent results are absolutely worth it in the long run.
How long does laser hair removal last?
Although laser hair removal has a reputation for being a permanent way of eliminating unwanted body hair, it actually delivers semi-permanent results. "Laser hair removal can be effective for as long as 6 to 12 months," MacLeman confirms. "Bear in mind that the hair's thickness, color, and growth cycle can vary these results."
This process uses lasers to zap areas of hair growth, which damages the follicle by targeting pigmented hairs. Areas with very fine and light-colored hairs won't respond well to this type of treatment, but it's a great option for the legs and bikini area.
Like electrolysis, laser hair removal requires several treatments up-front. For some, the results are near permanent, but others need to go back for a touch-up session every year or so. It is a good way to remove facial hair permanently, but you may need a little topping up now and then.
As with electrolysis, laser hair removal is widely considered one of the best hair removal options for dark skin, too. Just be sure to use one of the best sunscreens for face or body following any treatment, as it can make skin more sensitive to the sun.
How long does waxing last?
Rather than destroying the hair follicle, waxing removes each strand by pulling it out from the root, and can destroy part of the hair follicle in some cases. As far as temporary hair removal methods go, waxing is highly effective, but it only lasts a few weeks.
"The hairs that are waxed will take approximately four to six weeks to grow back," confirms esthetician Alison Angold. "However, due to the hair growth cycle, secondary hairs that are growing beneath the skin will appear sooner. So a person will be hair-free for approximately two to three weeks, but will need to wait four to six weeks for the hairs to be long enough to be waxed."
In other words, if you only occasionally get waxed, you'll start to see some regrowth after a fortnight or so. But if you get waxed on a regular basis, you'll actually alter the hair growth cycle so that you don't need to go back for another appointment for up to six weeks. "For this reason, I recommend that a person waxes regularly to target all the hairs that grow through," Angold says.
How long do tweezing and threading last?
Tweezing and threading work in a similar fashion to waxing, but the hairs are plucked out individually rather than in larger strips.
Results vary depending on the hair type and growth rate, but facial or eyebrow threading and tweezing will last for about the same duration as an initial waxing treatment. For most people, that's roughly two to three weeks, or up to six weeks at most.
"Tweezing and threading pull the hair out of the follicle, so the whole hair comes out, but these techniques have no effect on the follicle," Angold explains. As such, threading and tweezing can be longer-lasting solutions for targeting individual hairs, especially facial hairs around the brows, chin, and upper lip.
How long does hair removal cream last?
Hair removal creams—formally known as depilatory creams—such as Nair don't actually pull out hair, so the results will only last a matter of days rather than a matter of weeks.
Effectiveness will again depend on the hair thickness and growth rate, but most people find depilatory creams to last about four to seven days, but some notice hair after just two days.
These types of products "dissolve the hair, just below the skin's surface, so hair growth is rapid and you will see growth within a few days," says Angold. "However, the hairs will be softer and finer."
How long does shaving last?
Shaving is probably the easiest, cheapest, and least painful choice on this list, but it also lasts for the shortest amount of time.
"Shaving literally cuts the hair at the skin's surface, so the hairs grow back immediately and will be coarse and stubble-like," says Alison. Some people see regrowth after just a day, but shaving generally lasts two to four days.
Which hair removal method should I use?
If you're looking for a quick fix and a cheaper option, shaving, depilatory creams, and tweezing/threading can all work well. When you're ready for more commitment and longer-lasting results, try waxing. Anyone who wants to get rid of unwanted hair for good will love the results of laser hair removal or electrolysis—though you can expect the price tag to match.
As long as you know what to expect from all of these hair removal methods, you can't really go wrong.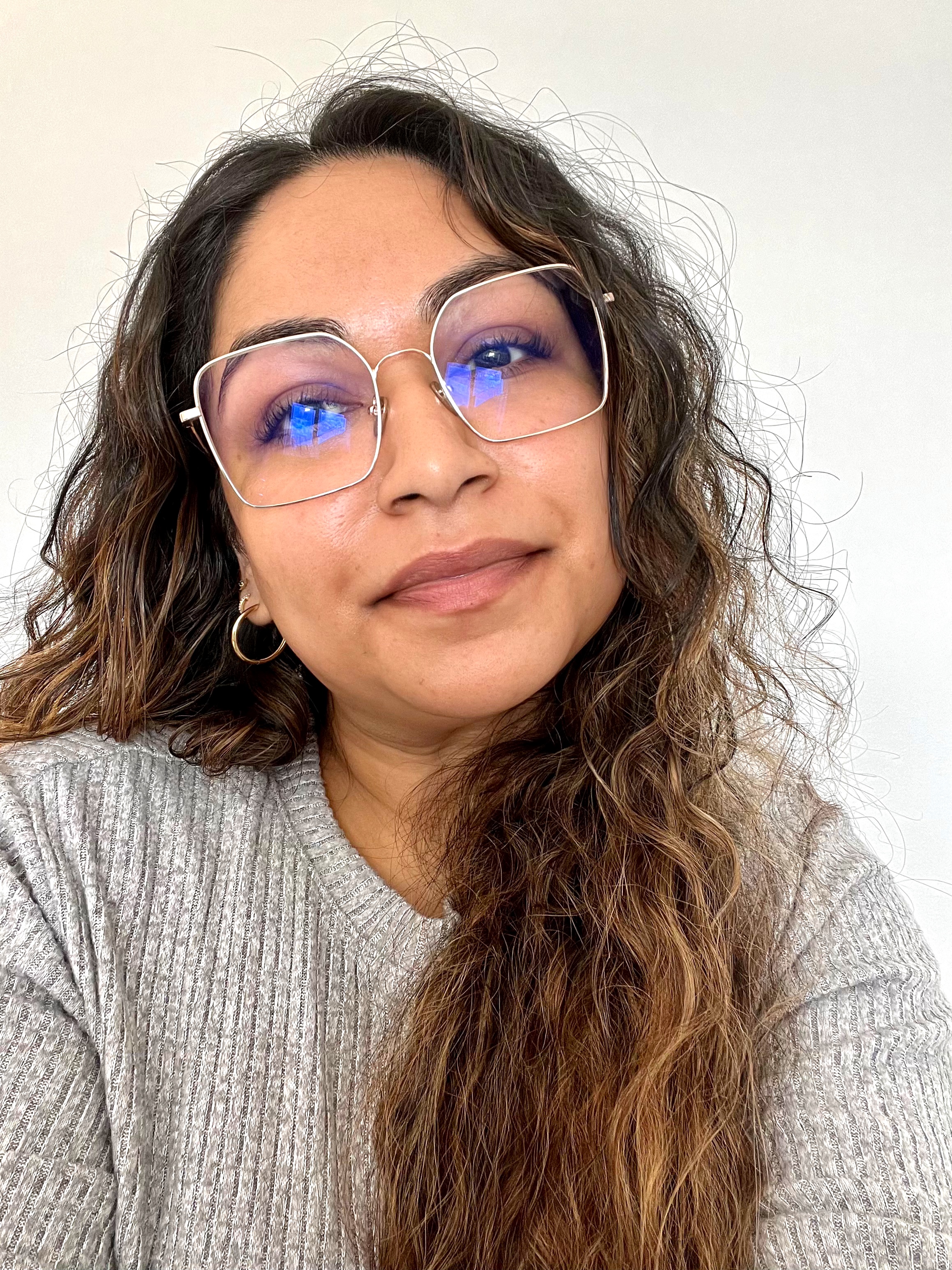 Deputy Editor at My Imperfect Life
Aleesha is Deputy Editor and Beauty & Fashion Editor for My Imperfect Life, where she heads up the beauty, fashion and eCommerce pages. Previously she was Shopping Writer at woman&home and gained an AOP awards nomination after working on their news team. She earned an MA in Magazine Journalism from City, University of London in 2017 and has since worked with a number of brands including, Women's Health, Stylist and Goodto. When she's not testing all the new beauty & lifestyle products on the market, Aleesha spends her time soaking up the newest bestsellers and Netflix releases, watching everything Marvel, learning about different wines, attempting new languages and traveling as much as she can.