Your February 2022 horoscope is here and more change is coming
This month brings an energetic (and very welcome) shift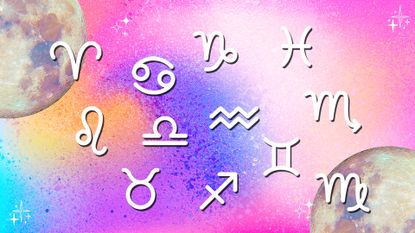 (Image credit: Future)
After a very introspective and transformational January, our February horoscope really brings an energetic (and very welcome) shift! Venus, the planet of pleasure, love, and money is now direct. And Mercury, our cosmic messenger and the planet of communication, goes direct on February 3. This is big because with no retrograde planets in the sky, we will begin to see forward movement—not only in February, but in the next few months too!
This month's lunations come in super strong! On February 1, we welcome the New Moon in Aquarius and the arrival of the Year of the Water Tiger in Chinese Astrology. This is a super-charged new beginning that heralds a year of more change, but also brings a more fun and playful energy.
---
---
If you've been waiting for the stars to align, the days between February 4 and February 17 are perfect for you! During this time, the cosmos will be brimming with opportunity, helping us reach some of our most precious goals. Mars, the planet of drive and ambition, will be helping us out by forming some stellar connections with other planets in the sky. Be open to change—and let the universe surprise you in some amazing ways.
On February 16, this month's Full Moon in Leo rises in the sky. When it comes to romance and creativity, this lunation is what dreams are made of. The cosmic lovers, Venus and Mars, will be perfectly aligned, most likely bringing potent culminations in romantic relationships.
Lastly, on February 18, the bright Sun makes its oh, so awaited entrance into Pisces. This year, Pisces season is set to be one of the most beautiful and magical times of 2022. So, dust off your vision board—it's time to start manifesting those dreams into reality!
Read your horoscope below for your rising as well as your sun sign.
February horoscope: what does your monthly horoscope have in store for you?
Aries
February is one of your most powerful months, Aries. Your planetary ruler, Mars, will be in its strongest placement in the sky. This gives you an incredible amount of energy and focus to go after your goals. If you're single, this month could also bring a new love interest—or alternatively, a relationship could reach a new level of commitment. If you've been working on a creative or career-related project, this month's full moon in Leo could land you more support or an important milestone. Lastly, mark February 8, February 16, and February 23 in your calendar as some of your best days to assert yourself.
Taurus
With your planetary ruler, Venus, out of retrograde, life is slowly but surely going back to normal. The first half of February is an ideal time to integrate all the learnings from the previous month, especially when it comes to your career and your public persona. This month's full moon is an ideal time to let your heart soar whether you're single or taking some time to focus on your romantic life, as the moon will be illuminating your deepest desires. Mark February 16, February 17, and February 24 as your best days to focus on making your wildest dreams come true.
Gemini
For you, January's introspective vibe ends as your planetary ruler, Mercury, goes direct in Capricorn. This means that the first part of the month is ideal for you to focus on setting ambitious career goals for the year ahead. On February 14, Mercury enters Aquarius, giving you an amazing intellectual power to focus on your future. If you are a creative and use social media for your business, this month's full moon is an incredible time to do a rebrand or lock in some partnerships that can help you attract more attention in the year ahead.
Cancer
January meant investing a lot of effort in an important relationship or partnership—and in February, you get to bask in the glory of all your efforts. As cosmic lovers, Venus and Mars, meet under the glorious full moon, your partnership sector receives a new beginning. This powerful lunation also brings the possibility of receiving a raise or more money in your bank account. If you've been wanting to enroll in a coaching program or class, the Sun in Pisces from February 18 on can really support you in expanding your mind through learning something new.
Leo
For you, Leo, Aquarius season means investing time and effort in some of your most important relationships. Alternatively, it makes the first half of the month ideal for working with a coach who can help you formulate an ambitious plan for 2022. The rewards come quick—as soon as the full moon happens in your sign. This is your time to shine, so don't make the mistake of hiding from the spotlight. Once the Sun enters Pisces, it kicks off a four-week period in which you benefit from resting and retreating a little from the hectic pace of life.
Virgo
If you dealt with a lot of delays due to Mercury being retrograde, things should begin to pick up starting February 4, once your planetary ruler is moving forward. On an even better note, the month ahead has a super-duper romantic vibe for you, Virgo. If you're single and looking, this month is one of the best times of the year to put yourself out there! Sign up for dating apps—or ask your friends to set you up. If you're already taken, make sure to schedule some date nights with your boo, especially around the February 16 full moon.
Libra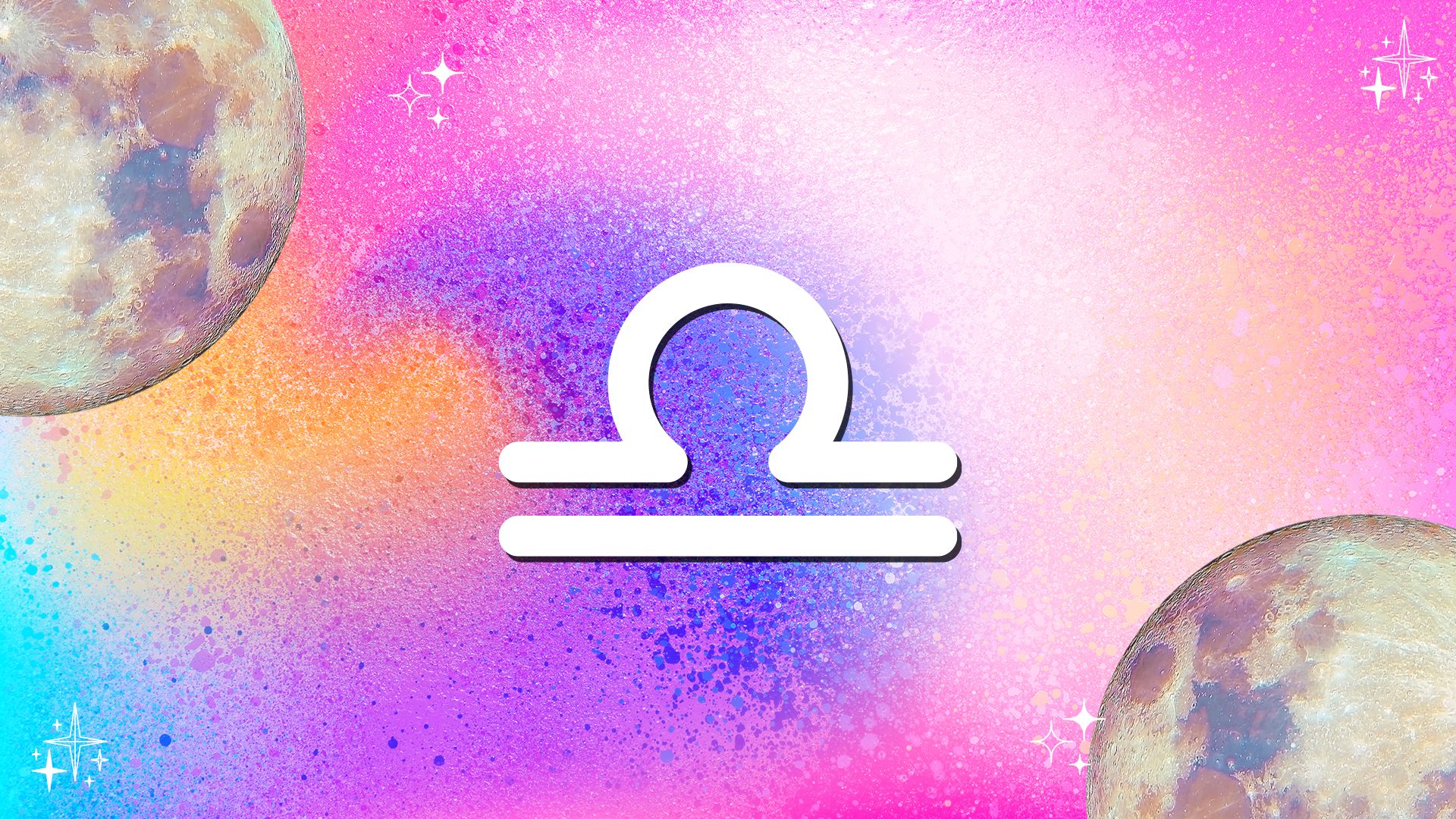 Venus retrograde brought some underlying issues at home, but with your planetary ruler direct, things are starting to fall into place. Since this month represents a new beginning for you, it would even be a great idea to redecorate an area to bring more harmony into your space. Do this as the full moon rises in the sky on February 16. As the Sun enters Pisces, a surge of creativity could suddenly strike, so take advantage of it by brainstorming any new ideas you would like to develop in the year ahead.
Scorpio
February represents an incredible new beginning for you, dear Scorpio! The lunar south node of destiny is now in your sign, heralding eighteen months of deep transformation. This is a time in which the cosmos will encourage you to let go of what no longer serves you. What needs to change in your life so you can live in your full glory? Start pinpointing the relationships, habits, and material possessions that no longer seem aligned with your true path. This all sounds so serious—but trust us when we say that by the time the summer of 2023 arrives, you will be a completely different person.
Sagittarius
February is full of new beginnings for you, Sagittarius! If you work in communication, this month's new moon is ideal for revamping your social media presence or aligning with a brand voice that is more in line with who you are becoming. Another sweet new beginning in your financial sector is coming around this month's full moon in fiery Leo. This will be especially true if you did your financial work during Venus retrograde. Lastly, the Sun in Pisces marks the beginning of a four-month period in which your home and family sector receives all kinds of blessings—how exciting!
Capricorn
It's a busy month for you, dear Capricorn! With driven Mars now in your sign you are full of energy and ready to charge ahead with your goals. Mark February 8, February 16, and February 17 as your best days to seal deals and network. Once Pisces season arrives, you will begin a four-month period in which you will be focusing on all kinds of communication projects. If you've been wanting to write a book, launch a podcast, or a social media project, this is the time to start putting your master plan in place.
Aquarius
Happy birthday, Aquarius! A super-sweet month is in store for you, Aquarius. This month's new moon is your best opportunity of the year to get clear on your intentions for the year ahead. Then on February 14, Mercury enters your sign, elevating your mental agility and giving you the gift of gab. While this month's full moon might bring a little intensity your way, it could also come with a gift in the form of a nice surprise in the guise of money, a creative project, or a powerful new friendship.
Pisces
In preparation for your birthday season, try spending the first half of the month really tuning in to your deepest desires. This is especially advised as the February 1 new moon activates your sector of subconscious mind. Your inner life will be rich, and it will help you figure out what it is that you want to manifest in the next four months. February 17 is also a day that could bring you a pleasant surprise. Once the Sun enters your sign on February 18, things should start aligning easily for you as the cosmos encourages you to make your wildest dreams come true. Are you ready?!
Athena Antares is a traveling writer, astrologer, and mystic who believes in adding a touch of magic to everyday life. She has written horoscopes for numerous lifestyle publications and has dived deeply into astrological magic and manifestation spell work. In her spare time, Athena enjoys exploring new places, spending time in nature, and reading charts for her worldly clientele.