Sexpert-backed tips for your most pleasurable Masturbation Month yet
'Enjoying a healthy relationship with yourself is the most important aspect,' a sexpert insists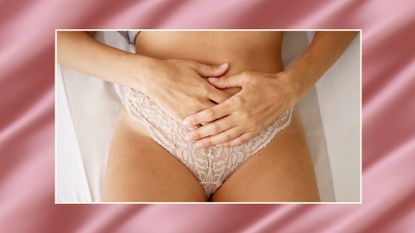 (Image credit: Getty Images/Westend61)
Looks like spring has sprung! Masturbation Month tips have arrived to make your May all the more titillating.
To kick off the self-love celebration accordingly, ready the best app-controlled vibrators and sex toys in your collection. Then, allow these genius sexpert-backed tips to help you make the most out of the steamy holiday.
Considering women's most intense orgasms are courtesy of solo sex, why not participate?
Masturbation month tips from sexperts
1. Consider masturbation wellness 101
Who said the best self-care practices are limited to yoga and journaling?
"Female masturbation is becoming far more openly talked about and is becoming widely recognized as a type of self-care," says Nina Julia, wellness expert at CFAH. "A great place to start is spending some time getting to know yourself and exploring what feels good to you."
Time to tweak those wellness trends you've been testing out.
2. Try guided masturbation
Don't know where to start? Let a third party step in. (Don't worry, you'll still be riding solo.)
Guided masturbation is when a voice provides instructions for pleasuring yourself, be it an app, video, etc. Sources like Ferly offer sessions with different types of vibrators and instructional routines. All you need to do is listen.
"Because guided masturbation tells you when and how to please yourself, you don't need to think—you can just feel," says Angie Rowntree, founder and director of Sssh.com. "Part instruction and part imagination, guided masturbation invites you to explore what is generally familiar territory in new ways."
3. Don't ignore other erogenous zones
Nipple orgasms are having a moment according to sexperts, so now's the time to embrace experimentation with other parts of your body.
"The nipples are an often-overlooked erogenous zone, but they can feel incredible when stimulated and can help increase the arousal response in the whole body," says Isabelle Uren, web editor and content creator for BedBible.com.
4. Try menstrubation
Don't let Aunt Flo get in the way of your fun: Menstrubation, a.k.a. masturbating while on your period, is not only an escape, but it's a good way to ease those awful cramps. Think of it as a more favorable alternative to Midol.
"Following orgasm, the hormone dopamine is released, which activates an inner bliss. This, combined with the increase in blood flow resulting from climax, are both ways orgasm may alleviate period pains," Dr. Naomi Sutton, NHS Sexual Health consultant and Womanizer spokesperson, said in a press release.
5. Play around with new toys
You've undoubtedly updated your capsule wardrobe for the spring season, so why not give your toy collection some TLC, too? There are different types of vibrators to choose from, no matter what you're seeking.
And don't worry, we spoke to the pros to uncover how to clean sex toys.
"Cleaning your sex toys before and after helps to prevent infections, as bacteria can linger if they aren't washed regularly," says Alexandra Fine, a sexologist and the CEO of Dame.
Catch up with our how-to so that your goodies are sanitized properly—all gadgets are different, and you have to be mindful of the materials.
6. Try a TikTok tip
Yes, you read that correctly. TikTok sex hacks abound on FYPs, and sexperts say some of them actually work. (We were surprised, too.)
One TikToker decided to bring kitchen skills into the bedroom: pleasure yourself as if you're rubbing the yolk of an egg in circular motions. Dr. Janet Brito, an AASECT-certified sex therapist and supervisor at Lovehoney, says it works for both internal and external stimulation.
Guess there are some worthwhile TikTok tips after all.
7. Find porn that works for you
What do women like most in porn? Researchers did some heavy-duty research to find out.
The team at Sssh.com, the female-founded and -led digital destination for sex-positive, feminist and ethical porn, says that female-focused foreplay, MMF situations and other experiences turn women on the most, so have a gander at the site this May.
8. Don't stress about expectations
Can you masturbate too much? Is self-love taboo? Should I bring in a partner?
Don't worry about adhering to expectations—just do what works best for you.
"Remind yourself that masturbating is healthy," says sex blogger and influencer Julieta Chiara. "If you do it often or once in a blue moon, there is no 'standard' to masturbation, and enjoying a healthy relationship with yourself is the most important aspect."
The My Imperfect Life team is all about helping you navigate your world. We bring you the latest on fashion, beauty, travel and wellness so you can live life on your terms.