How to care for your skin during Ramadan and the best routine to follow
Your Ramadan skincare routine is an important thing to think about during the Holy Month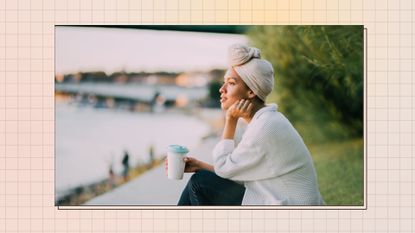 (Image credit: Getty)
Ramadan skincare, winter skincare, summer skincare—as a beauty journalist my skincare routine and the different needs of my skin at different times of year is always at the forefront of my mind. And that's no different during Ramadan.
Ramadan, a holy month of the Islamic calendar, marks the revelation of the Quran (Islamic Holy Book). A time of spiritual devotion, charity and reflection, it is also known as a period of fasting—from food and drink from dawn till dusk—and this can majorly impact your skin.
Though hardly spoken about, Ramadan skincare is absolutely a thing. Our skin is hugely temperamental, affected by the slightest change, from the smallest drop in weather to the haircare we use, it all affects our skin. These small changes can help keep it in the best condition during the month of Ramadan.
What happens to your skin during Ramadan?
As someone who engages in fasting during Ramadan, I definitely feel the effects of it on my skin. Not drinking any liquids during daylight hours can result in negative water balance and leave you—and your skin—dehydrated as well as more prone to breakouts.
''Fasting affects your blood sugar," explains 111Skin founder Dr Yannis Alexandrides. "When it's too high it can cause dry skin, which may cause collagen damage. The most important resolution for treating dry skin is to retain the moisture. While in oilier skin, it can also increase the sebum level in the skin and in turn make your skin even more oilier''.
The major disruption to your sleeping pattern can also offset increased cortisol levels, impairing skin barrier function and resulting in more dehydration, potential breakouts and sensitivity. However, it's not all bad. ''Ramadan fasting is not a continuous or prolonged fasting, rather alternate fasting and feasting," explains Dr Maryam Zamani, oculoplastic surgeon, facial aesthetics doctor and founder of MZ Skin.
"Caloric restriction without deficiency of essential nutrients is linked to enhancement of lifespan and decreased ageing. It also helps decrease the glycation rate of skin proteins which decreases the rate of ageing. Some studies have even shown that there can be an improvement in some dermatoses (like atopic dermatitis, or psoriasis) with caloric restriction."
Does skincare break your fast?
While skincare during Ramadan plays an integral role, it's "very important to have a nutritious and balanced diet filled with fibre and antioxidants," advises Dr Zamani. Of course, this should be in accordance with the guidelines of Ramadan.
So does skincare break your fast? "Not at all," assures Dr Zamani. Islamically, the ingestion of any liquids and food, during the daylight hours, will break the fast. The application of topical products unless consumed (which we don't suggest) won't have any affect on your skin, apart from helping to maintain healthy skin.
How to follow a Ramadan skincare routine
It may be very tempting to throw your whole skincare wardrobe like your best vitamin c serums and best retinols at your skin as a form of protection, but Dr Zamani explains it's best practice to start slow and simple.
''Maintain your skincare regimen," she advises, "but add an antioxidant and then a daily moisturiser with SPF. Skin can also benefit from an extra boost of hydration during the month of Ramadan, so try double layering in the evening."
Here are some of the best products to keep your skin looking and feeling healthy during Ramadan.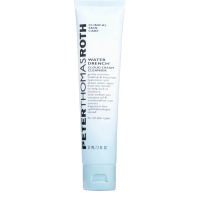 Peter Thomas Roth Water Drench Cloud Cream Cleanser
RRP: $30 for 120ml
The main aim of Ramadan skincare, is hydration, so this is a great cleanser to use. While some cleansers can feel stripping and leave your skin dry and tight, this Peter Thomas offering is developed with super hydrating ingredients—hyaluronic acid (because can you really ever have too much hyaluronic acid), sodium PCA, coconut oil and marshmallow root extract to work to retain more water in the skin, keep your skin nourished, soothed and plumped. It feels like a cool refreshing glass of water for your skin.
---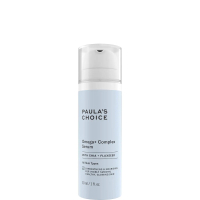 Paula's Choice Omega+ Complex Serum
RRP: $42 for 30ml
One of the most powerful hydrating serums on the market, this lightweight lotion-like formula is enriched with omegas, antioxidants and ceramides to fortify, smooth and hydrate the skin.
Especially great for those with very dry skin, it's one to be paired with your best moisturizer for dry skin and packs a major hydration punch.
---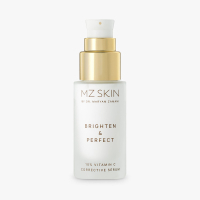 Brighten & Perfect by MZ Skin
RRP: $375 for 30ml
"A fast acting, ultra-targeted vitamin c serum combines a potent complex of actives and an optimal dosage of 10% stabilised Vitamin c. These address the visible effects of UV activated hyperpigmentation, age spots and reduce skin tone imperfections," explains Dr Zamani.
"As an antioxidant, vitamin c also creates a shield to protect against environmental aggressors, resulting in a strengthened, refined and brighten skin tone. The vitamin c serum also works deeper to help protect elasticity, stimulate collagen synthesis."
You can use this vitamin c serum morning or night—but if using in the morning, be sure to follow with sunscreen or sunblock to protect your skin and always ensure that your sunscreen expiration is not up, as this could decrease its potency.
---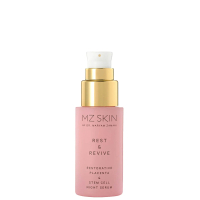 Rest & Revive by MZ Skin
RRP: $315 for 30ml
This is a great alternative to your best hyaluronic acid serums, as it is made with an "innovative blend of ovine placenta and stem cells which are combined with peptides to detoxify, strengthen and repair the skin during its nightly rejuvenation," explains Dr Zamani.
"This stimulates collagen and elastin, replenishes moisture to plump and smooth fine lines and wrinkles. It results in revived, and hydrated skin."
---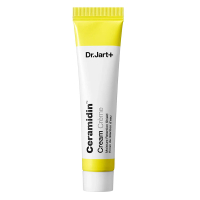 Dr.Jart+'s Ceramidin Cream
RRP: $48 for 50ml
A cult classic for a reason, this intensely hydrating formula is specifically created with Dr Jart+'s Ceramidin Complex, which functions to supplement and support the ceramide in your skin.
It forms a protective layer, which increases moisture retention and enhances ceramide production. With added, bidifida ferment lysate, beetroot and hyaluronic acid to inject a serious dose of hydration.
---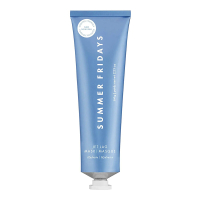 Summer Fridays Jet Lag Mask
RRP: From $26 for 29ml
During Ramadan, your skin may veer towards lacklustre, for that instant bring your skin back to life, the Jet Lag mask is the answer. The vegan formula is developed with niacinamide, vitamin C and chestnut extract, to amp up the glow factor to any dull, and dehydrated skin.
The addition of glycerin and hyaluronic, double as super hydrating hero ingredients and make this a great product for anyone looking for hyaluronic acid and niacinamide in one. The perfect gentle exfoliating and hydrating hit.
---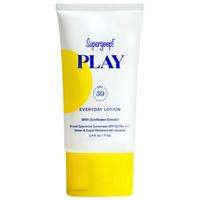 Supergoop! PLAY Everyday Sunscreen Lotion SPF 50
RRP: From $22 for 71ml
Supergoop! is known for creating some of the very best sunscreens for face after revolutionizing the SPF game. Unlike no other, this SPF serum is a hydrating and protective silky formula that applies onto the skin like a dream, no more chalkiness or thick cast.
Formulated wit sunflower extract to protect skin from environmental factors and antioxidant-rich rosemary leaf extract for a calming effect. Perfect for getting that extra dose of hydration in your skincare routine and wearing underneath makeup—just make sure you know whether to apply sunscreen or moisturizer first.
---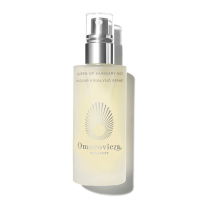 Omorovicza Queen of Hungary Mist
RRP: $33 for 30ml
Remember you may be fasting but your skin certainly isn't. Keep your skin refreshed and hydrated throughout the day, Omorovicza Queen of Hungary Mist offers a great way to keep your skin topped up.
Developed with Hungary's mineral-rich thermal waters, this mist delivers these precious waters' super, healing properties to your skin's deepest levels, where the minerals work to repair, hydrate and stimulate regeneration within the skin.
---
Zeynab is a freelance journalist and copywriter who has written for Refinery29, ELLE UK, Stylist and Byrdie. She regularly covers beauty pieces as well as important cultural and religious topics.