This was Selena Quintanilla's favorite perfume
Selena Quintanilla's favorite perfume is just as timeless as she is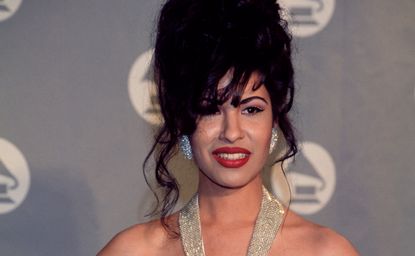 (Image credit: Photo by Larry Busacca/Getty Images)
Selena Quintanilla's favorite perfume was the perfect reflection of the late legend's vivacious personality. The Latin icon is being remembered for not only her tremendous contribution to the music industry and her community as a whole but her timeless fashion and beauty looks following the popular Netflix drama based on the singer's life.
Selena: The Series returns to the streaming service on May 4 for its second season, just six months after the first installment was premiered in December 2020. And while there were mixed reviews about the show (when is there not when adapting a biopic of a star?), one thing we can all agree on is how exciting it was to relive some of Selena's most glamorous moments on stage—something we'll be seeing a lot more of in the second season.
As well as the best Selena Quintanilla songs, we love everything from her 90s outfits to her famous make-up routine. But one beauty secret we've been dying to know is the type of perfume a woman like Selena wore. Much like we anticipated, her choice did not disappoint...
---
---
What was Selena Quintanilla's favorite perfume?
Like most people, Selena Quintanilla had a signature scent that she became known for, according to E! News. Her top fragrance choice was Boucheron Eau de Parfum, a sensual floral scent with sparkling fruit notes.
The timeless fragrance is available to shop for $136 and is described as "a soft signature filled with a voluptuous bouquet of white flowers. It is like a precious jewel that enhances the allure of a remarkably beautiful and generous, yet audacious, woman."
Frankly, it couldn't be more fitting for Selena, who was known for confidence, fiery energy, and beautiful boldness.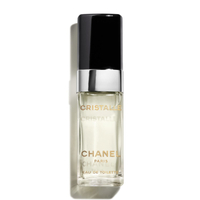 The late singer is also believed to have been a fan of Chanel's Cristalle, which is also made with floral notes.
Before her death, Selena actually revealed in an interview that she was planning to launch an eponymous perfume but sadly, she passed away before it could happen. Her interest in the beauty business is yet another indication that she was ahead of her time, even at the tender age of 25. In an interview with E! News, Selena's sister, Suzette Quintanilla Arriaga, revealed that she had dreams of launching her own make-up line, just like we've seen plenty of A-listers do in recent years, from Kylie Jenner to JLo.
"I don't know if a lot of people truly understand that my sister was actually working on a line of makeup with a company and getting samples," Suzette said. "She had samples in her makeup case of things she was testing and looking at the colors. She was working on three things when she passed away: a makeup line, a perfume line, and a clothing line."
Was there anything Selena couldn't do? No wonder she's become such a treasured soul.
As mentioned, the new season of Selena: The Series is now on Netflix. This time, it focuses on Selena's road to international recognition by becoming a solo artist and solidifying her status as one of the most influential Tejano singers of all time.
Sagal is a journalist, specialising in lifestyle, pop culture, fashion and beauty. She has written for a number of publications including Vogue, Glamour, Stylist, Evening Standard, Bustle, You Magazine, Dazed and Wonderland to name a few.