Your weekly horoscope is here: October 31 - November 6
Your weekly horoscope is here—expect people to behave differently...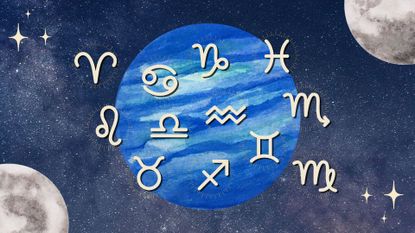 (Image credit: Future)
Welcome to your weekly horoscope! At this year's Halloween festivities, things are getting spookier than ever. This week brings us to the middle point of the current eclipse season, the liminal space between the past and the future. Do expect to feel a little more tired than usual, and for people to behave differently. As we energetically cross the portal to the next eclipse (happening next week at the same time as the next full moon—and it'll be intense), it's best to keep a mellow schedule, rest, and meditate.
As we enter November, the veil is thinning, an energy that will be particularly strong Thursday and Friday, when the Moon visits the psychic sign of Pisces. If you're looking for answers, this is the time to seek them by consulting astrology, Tarot, or other intuitive practices.
Big changes in relationships also take place this week as Venus—the planet of relationships and pleasure—clashes with two big hitters, Saturn and Uranus. Energies that have been stuck are bound to come to the surface, so if you've been waiting for the right time to express how you truly feel, this weekend might be your time to do so!
People will be seeking freedom—however, there will still be a strong pull to remain in the past. In the end, what this week's combination of influences seeks to do is to liberate us from stagnation. If a relationship seems to be suffocating you, it's time to say thank you and move away from it.
Read your horoscope below for your rising as well as your sun sign (and don't forget to check your November 2022 horoscope, and your 2022 horoscope predictions).
Meet the expert: Narayana Montúfar
Weekly horoscope: what does this week have in store for you?
Aries weekly horoscope
This week's Venus clashes will bring the need to make a decision, most likely about a friend or someone you have been dating for a short while. If you already have doubts about someone, it means it's time to move on. This is especially true if there is something about your connection with them that is non-negotiable or can't be fixed. Creativity is also highlighted for you this week, as a way to battle the Mars retrograde blues!
Taurus weekly horoscope
Breath, Taurus, as this week, people might test your patience. As one of the most loyal zodiac signs, the truth is that you struggle with letting go, but this time, you might not have another choice. If a friend, partner, or client seems to bring you more weight than joy, it's time to have stronger boundaries or even end the relationship. This weekend, try spending time alone, as some of the answers you're looking for are bound to be revealed.
Gemini weekly horoscope
Think outside of the box, Gemini! A project might have to go through a transformation this week, as new information comes to light. To figure out how to move forward with it, you might have to brainstorm heavily and take a route you have never taken before. This vibe will be particularly strong around Thursday and Friday, so brace yourself for the energy to be a little more testing than at the beginning of the week.
Cancer weekly horoscope
This week's Venus clashes could translate into drama within your group of friends, Cancer. Acquaintances or colleagues might push you to take sides—however, you don't have to succumb to their pressure. If you've been dating someone new, this drama could be affecting this relationship instead, when either one of you might be seeking more freedom within the relationship. If you're unsure of what to do, next week's eclipse will bring you the clarity you're seeking.
Leo weekly horoscope
You're almost there, Leo! This week's Venus-Saturn-Uranus clash brings the tension between two areas of your life to a climax. The good news is that you're coming up with new ideas on how to handle all the things that are being thrown at you. Whenever in doubt, err on the side of freedom, as that's where the vibe is going. After next week's eclipse is over, most of the pressure you're feeling now will begin to die down.
Virgo weekly horoscope
The beginning of the week will have you very focused on your career, working on a deadline, or having meetings with your bosses. While you're at it, remember to keep an open mind, as that will instigate exciting ideas. Thursday and Friday, however, are ideal to focus on yourself or your partner. With the Moon and Jupiter camped out in romantic Pisces, the vibe is perfect for turning your phones off and focusing on just spending time together.
Libra weekly horoscope
There's no way to sugarcoat it, Libra. The clashes Venus performs this week will have you torn between two avenues to take, and the more you hide from making a decision, the more tension you will create for yourself this weekend. To come out a winner, share exactly how you feel, as the people around you will truly appreciate your ability to open up. This week is about seeking true intimacy and realness, regardless of the consequences that might bring.
Scorpio weekly horoscope
This week's focus is on you, Scorpio as we have just entered Scorpio season (time to send your friends and family a reminder of the best gifts for Scorpios...)! There seems to be a lot of tension building up in an important relationship or business partnership. You might not be getting what you want, but know they also are not getting their way either. If you are able to reach a compromise now, be patient, as things will most likely resolve next week, by the full moon lunar eclipse. For now, it's best to take a chill pill and leave things to the universe!
Sagittarius weekly horoscope
So much is happening behind the scenes, Sagittarius, so tread with care and with the awareness that you don't yet have the full story regarding an important situation. This feeling of anticipation could be creating nervousness for you, especially at work, but trust us when we say that you will soon find out all the scoop. It could be as soon as Friday night when you find out good news, as the Pisces moon graces your sign.
Capricorn weekly horoscope
Brace yourself for some long days at work at the beginning of the week, Capricorn. While you're at it, try bringing the rest of your team to find innovative solutions to current issues. Collaboration is key for you now and for the next three weeks. Do expect some ego trips at the end of the week, and if you can, stay away from the drama or taking sides. The more balanced you remain, the better next week will be.
Aquarius weekly horoscope
This week could feel like a challenge, Aquarius, as work divas are bound to pull the strings of your patience. Regardless of how hard it is, try to not lose your cool—because this is one of those occasions in which losing your temper could have consequences, this is especially true at the beginning of the week, when the Moon in your sign could make you feel tired and maybe triggered. Eating healthy, resting, and self-care are the best antidotes now.
Pisces weekly horoscope
Get as much work done as possible at the beginning of the week, Pisces—because by Thursday and Friday, you will be getting lost in Lalaland! Jupiter, now in your sign, will be activated by the Moon, wrapping you in a cloud of haze and fantasy. These days are amazing for getting lost in creative and meditative practices, as the non-tangible side of life calls your name. If you have a partner, plan a fun dinner or outing Thursday night.
Cute astrology-themed gifts
Brand
Colour
Price
Refine ☵
Sort By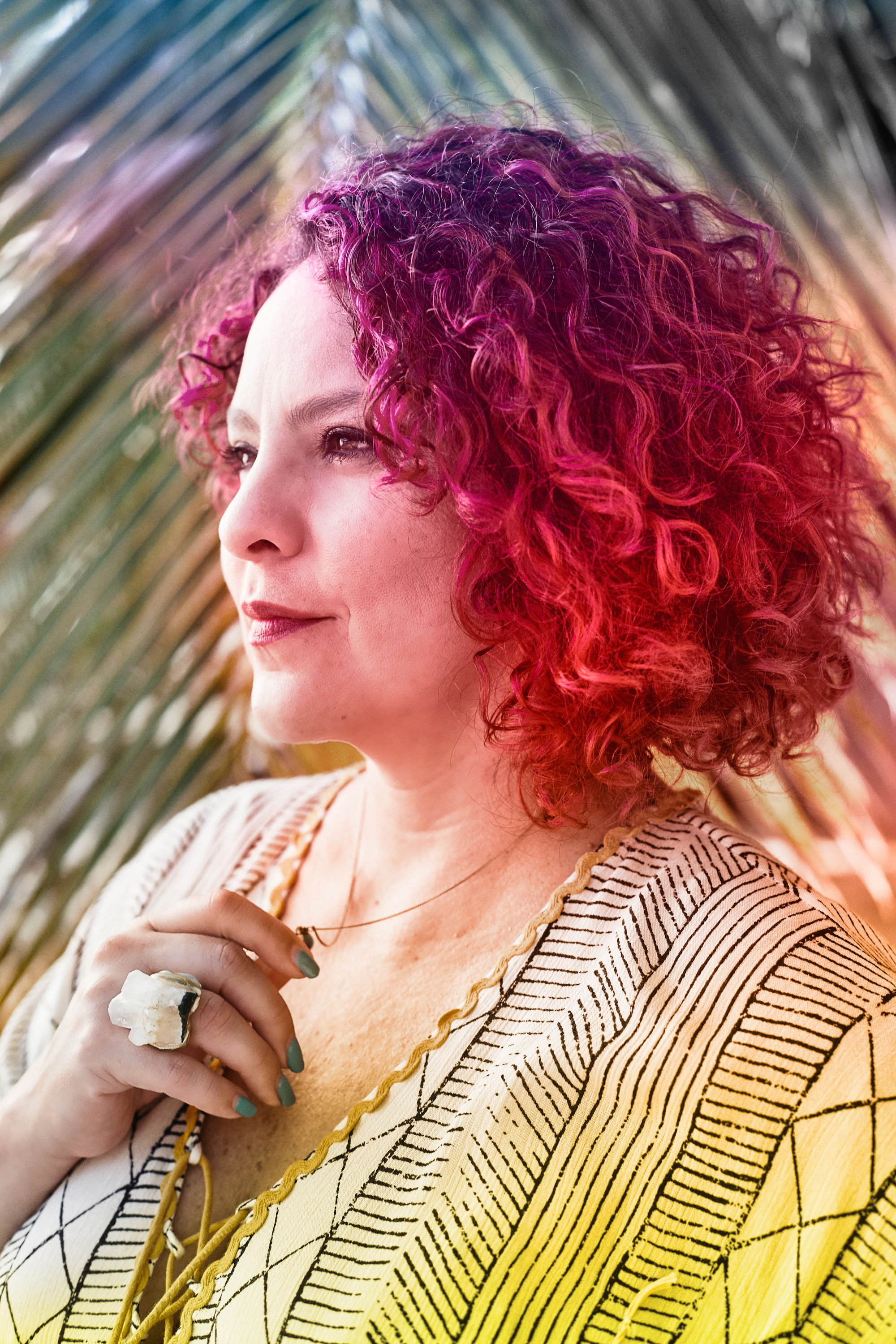 Narayana Montúfar is My Imperfect Life's resident astrologer, responsible for our weekly horoscopes and monthly horoscopes. She's also an artist, writer, and energy healer who finds inspiration in the symbolic language of astrology. An expert in the astrological studies of the Moon, she's the author of Moon Signs: Unlock Your Inner Luminary Power and was featured as one of Medium.com's Authority Magazine 2020's Strong Female Leaders, Destig Magazine's Top Artists to Collect in 2020, and one of Vogue's 13 Astrologers to Follow in 2021.
You can also find her astrological work featured in numerous lifestyle publications like Teen Vogue, Refinery29, InStyle, Brit+Co, Bustle, Pop Sugar, Well + Good, Women's Health, Romper, and more. In her private astrology practice, Narayana's holistic approach seeks to create a positive impact by connecting each one of her clients to the uniqueness of their chart and illuminating their path toward the ultimate state of self-empowerment and self-discovery.