15 gifts for Scorpios that the Zodiac's passionate sign will adore
These gifts for Scorpios are perfect for the water sign—whether they're deep and thoughtful souls or adrenaline junkies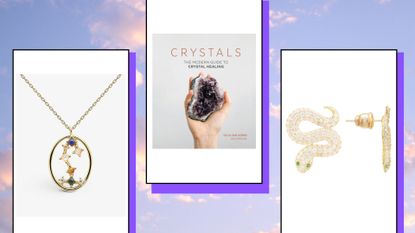 (Image credit: Future)
Scorpios may be incredibly intense at times, but they're also a deeply passionate, thoughtful sign. Senior astrologer for Astrology.com (opens in new tab), Narayana Montúfar (opens in new tab), adds that this water sign can also "be quite emotional but it wouldn't necessarily be obvious" as their "magnetic energy" takes centre stage. With an intense personality type comes big reactions, so you really don't want to get a present wrong, and shopping for gifts for Scorpios can become a stressful endeavour.
That's where we come in: we've collected 15 of the best gifts that the water sign will love all year round, from the best astrology gifts (opens in new tab) for Scorpios who want to explore their witchy side to presents that will help them embrace some of their more adventorous. After all, as expert Noush Joon (opens in new tab), astrologer at astrology website Girl and her Moon (opens in new tab) points out, Scorpios "love the thrill and intensity of life and want to feel alive" so boring gifts are definitely out! So get ready for Scorpio season with our pick of gifts...
Meet the experts on gifts for Scorpios
Noush Joon (opens in new tab) is an intuitive astrologer at astrology website Girl and her Moon (opens in new tab) who specializes in properties of nature, human psychology, energy healing and self-development
Narayana Montúfar (opens in new tab) is a senior astrologer for Astrology.com (opens in new tab) who specializes in birth charts
Best gifts for Scorpios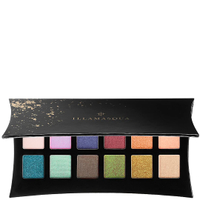 (opens in new tab)
1. Illamasqua Beyond Artistry Palette
RRP: $35/£39
With a range of colourful shades—including the Scorpio's trademark emerald green—this palette is one of the best eyeshadow palettes (opens in new tab) for cooler months.
With Scorpio season hitting between October 23 and November 21, it's the perfect range to equip your Water sign friend to serve some eye-catching winter looks.
---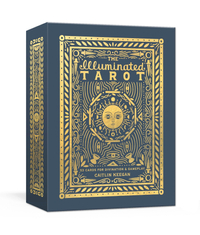 (opens in new tab)
2. The Illuminated Tarot: 53 Cards for Divination & Gameplay
RRP: $18.99/£14.99
Astrology expert Narayana suggests that "your witchy Scorpio could even use some spiritual tools", and tarot cards make great gifts for Scorpios interested in tapping deeper into the world of witchcraft and astrology.
Each card features stunning illustrations flexible enough to be used as a regular pack of cards, and the set comes with an instruction booklet on how to use tarot card (opens in new tab)s to guide your water sign friend through the basics.
---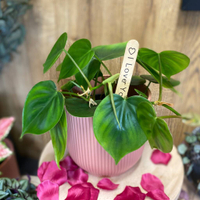 (opens in new tab)
3. Sweetheart plant
RRP: $28.34/£19.99
Scorpios are known for their passion advises Noush—she says "they have this magnetic energy, very passionate energy, that boils beneath the surface."
With distinctive heart-shaped leaves, the sweetheart plant is the perfect gift for Scorpios who love a bit of greenery in their space and is easy to look after, making it one of the best plants for an office desk (opens in new tab) too.
---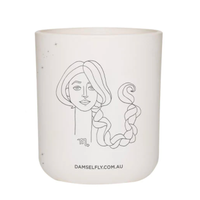 (opens in new tab)
4. Damselfly Scorpio candle
RRP: $40/£32
While, as Noush highlights, Scorpios "bring that adrenaline and thrillseeker energy", even the most adventurous water sign needs time to themselves.
Help your loved one relax with this elegant candle, complete with a poem tailored to the very best traits of the Scorpio sign. With floral notes like white jasmine couples with fresh fig, this has to be up there as one of the best scented candles (opens in new tab) around.
---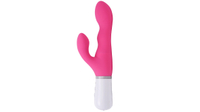 (opens in new tab)
5. Lovsense Nora vibrator
RRP: $139.99/£159
There's no shying away from it: Scorpios love to get freaky. Their passionate personality, Noush notes, can often transfer to the bedroom, and so "lingerie (opens in new tab) or something you can do together with your Scorpio" are sure to go down well—as long as you're in a relationship with them!
The Lovsense Nora has been tried and tested as one of the best app-controlled vibrators (opens in new tab) on offer, and will bring some of that intense energy into your intimate time together.
---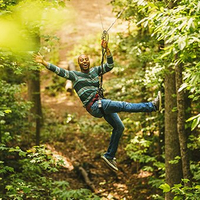 (opens in new tab)
6. Treetop Adventure with Go Ape
RRP from: $75/£33
If you have friends who are always chasing their next adrenaline rush, experience gifts make perfect gifts for Scorpios who fit the thrill seeker stereotype.
Noush highlights that Scorpios "might enjoy an activity gift, something that's fueled with intensity and riding on the edge of fate"—equipped with rapid ziplines, sky-high climbing frames and rickety bridges, the Go Ape experience is sure to get their heart racing.
---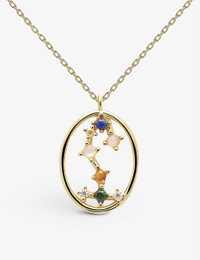 (opens in new tab)
7. PD PAOLA Scorpio pendant necklace
RRP: $91/£‌71
If your Scorpio loved one wants to show their sign off with a subtle pride, this necklace from one of our best affordable jewelry brands (opens in new tab) is the perfect gift.
With gemstones set in the constellation of the Scorpio sign, this 18 carat yellow-gold plated accessory is sure to become their go-to whenever they want a bit of sparkle.
---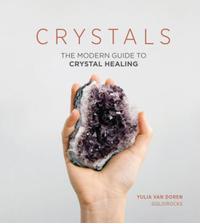 (opens in new tab)
8. Crystals: The Modern Guide to Crystal Healing by Yulia Van Doren
RRP: $14.99/£12
As Noush suggests, many Scorpios will "like something that dives into the occult", and one way into the world of this witchcraft is crystals.
Give your favorite Scorpio a guide to the best crystals for beginners (opens in new tab)and how to use them to their full potential.
---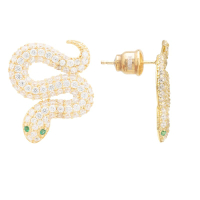 (opens in new tab)
9. Snake Coiled Stud Earrings
RRP: $97.59/£79
Though this sign takes inspiration from the scorpion, many people don't know that their spirit animal is actually a snake. These stunning gold snake-shaped earrings are packed full of sparkle and even feature the detail of green gemstone eyes—plus they'll look gorgeous alongside your friend's best huggie earrings (opens in new tab).
Snakes might have a bad rep, but they're actually considered to be a symbol of transformation, perfect for the Scorpio in your life who is always looking to grow and glow.
---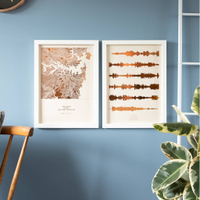 (opens in new tab)
10. Custom Metallic Map And Sound Wave Prints
RRP: $63.02/£44.45
The passionate side of this water sign means they love when others reciprocate their effort, and this set of two personalised prints is sure to show them you care.
You can choose any location and song that bears importance to your relationship, from the place you met and the first song you danced to, to your wedding venue and the song you tied the knot with.
---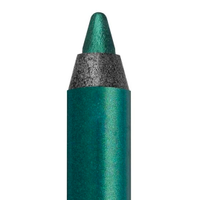 (opens in new tab)
11. Urban Decay 24/7 Glide On Eye Pencil in Overdrive
RRP: $22/£16
The intensity of the Scorpio's personality can often transfer into their make-up, and this waterproof eyeliner is perfect to achieve the colorful eyeliner (opens in new tab) looks of their dreams.
Overdrive is a lush, deep emerald green shade with a subtle sparkle, the perfect shade to match the Scorpio mysterious vibe.
---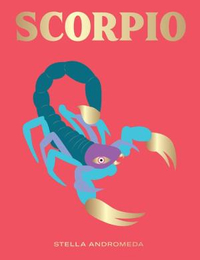 (opens in new tab)
12. Scorpio (Seeing Stars) By Stella Andromeda
RRP: $11.99/£8.99
This is the perfect gift for Scorpios who have always wanted to know things like the sign they're best suited to, the career they're destined to pursue or what traits they could use to their advantage.
With all of this info at their fingertips, they'll never need to come to you for advice again, making this one of the best astrology books around.
---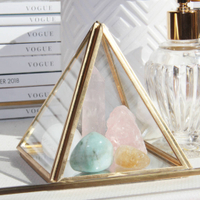 (opens in new tab)
13. Happy, Love, Calm Or Strength Crystal Gift Set
RRP: $53.87/£38
As Narayana points out, the aspiring witches of the Scorpio sign "could use some spiritual tools, like gorgeous crystals". With four options to choose from—Happy, Love, Calm Or Strength—you can tailor the selection of crystals to whatever your Scorpio pal needs in their life right now.
Packaged in a gold glass pyramid, these crystals are the perfect gifts for Scorpios looking to learn more, as they're a great set to introduce the art of crystals for beginners (opens in new tab).
---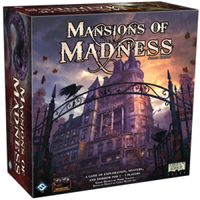 (opens in new tab)
14. Mansions of Madness board game
RRP: $109.99/£109.99
This interactive board game is perfect for Scorpios who like to tap into their Pluto alignment. Pluto is often considered the planet of death and regeneration—and what better way to connect to that energy at a gathering than playing this murder mystery game.
Designed to be played alongside an app, this immersive game will make you feel sucked into the world of the mystery, inspired by the spooky works of HP Lovecraft.
---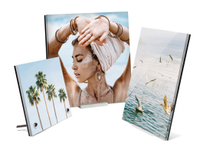 (opens in new tab)
15. Acrylic glass photo stand
RRP from: $19.95/£12.95
Match the passionate drive of the Scorpio sign with this thoughtful photo display to display your favourite memory together.
Printed onto elegant acrylic glass, this gift is both temperature and shatter proof, making it a durable and long-lasting addition to any Scorpio home.
---
Sadia is a freelance lifestyle writer with a love for all things self-care. Previously a staff writer at The Know Media, she left in late 2021 for an MA in World Literature at the University of Warwick, and has been freelancing in between procrastinating her dissertation. She has since written for publications like Stylist Magazine, Delish UK and Mollie Magazine, amongst others.
When she's not writing (or making yet another excessively colour-coded To Do list) you can find her reading everything from modern classics to contemporary debuts, or else tending to her many thriving plant babies.