This was the most popular beauty gift bought in 2020
Will you be gifting any of these for Christmas?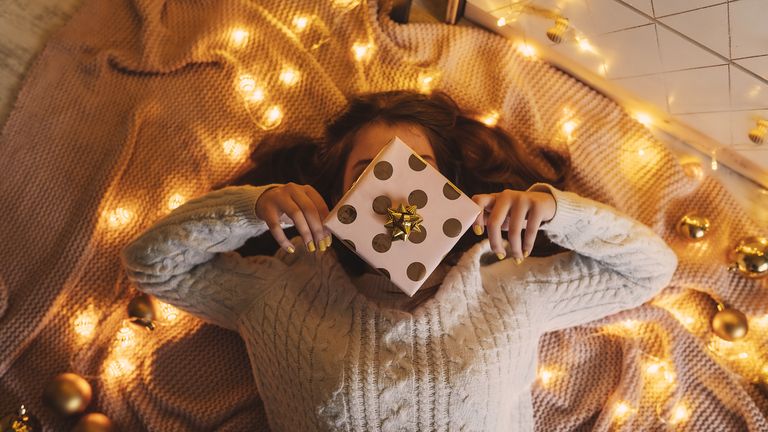 (Image credit: Getty Images / Kseniya Ovchinnikova)
With the countdown on to the big day well underway, many of us are shopping for the last few Christmas gifts on our lists. It's no secret that this year has been a hard one for pretty much everybody, and so we're throwing ourselves into some much-needed festive cheer.
From cozy gifts to eco-friendly gifts, we've got you covered with all of the festive inspiration you could possibly ask for. (Make sure you don't gift one of the most offensive gifts, though.)
If you're looking for present inspiration for the beauty lover in your life, Google has just revealed the most searched-for beauty and wellness gifts of 2020 – and it's pretty interesting stuff. 
Unsurprisingly, beauty gadgets and hot tools have come out on top, with brands like Revlon, Dyson and Oral B featuring heavily on the list. Can you guess which beauty gift bagged the number one spot?
Ulta 12 Days of Beauty Advent Calendar, $20
The most searched-for gift of the year was none other than the Ulta 12 Days of Beauty advent calendar. A wonderfully festive string of paper baubles filled with 12 beauty treats like eyeshadows, lipsticks and face products – all for a mere $20! 
Understandably, this bargain flew off the virtual shelves and is now sold out, but you can check out more of Google's trending Christmas gifts below. How many of these are on your wish list?
Still in need of more ideas? Look no further than our guides to the best Christmas gifts for your girlfriend AND the best Christmas gifts for your boyfriend next. 
Happy shopping!