When is Too Hot To Handle Season 3 coming to Netflix?
Too Hot To Handle Season 3 is coming and you may not have to wait too long to see Lana again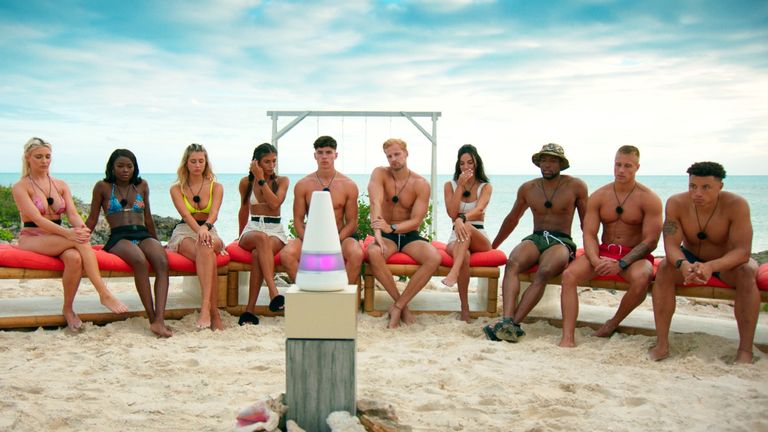 (Image credit: Netflix)
Yes, TV shows have officially taken over our lives, but if they're filled with romance, eye candy, and equal measures of drama, then TBH we don't have a problem with that.  If like us you've already binge-watched Too Hot To Handle season 2, you'll be delighted to hear that season three is on the way—and it could be sooner than you think.
Too Hot to Handle, for those unfamiliar with the reality show, is similar in a lot of ways to Love Island but has one very big catch. Contestants cannot kiss or have sex with each other or else the $100,000 prize money will get deducted by the all-seeing and all-knowing robot, Lana. 
The sexy singletons apply unaware that they will be appearing on Too Hot to Handle and so, as you can imagine, it comes as a bit of a nasty shock. And likewise, the prize money does not stay at 100k for very long.
Variety reported that after the success of season one, the show was confirmed for another two seasons.
With the show becoming one of the most-watched on Netflix, and all of us frantically googling the season 2 cast, and whether Cam and Emily are still together, this exciting news of a season 3 will come as no surprise. 
Brandon Riegg, Netflix's VP of unscripted and documentary series, said: "The secret is out—we're thrilled to bring back 'Too Hot to Handle' for two new seasons in a tropical paradise,
Netflix members around the world fell in love with the hilarious antics of season one, and now fans won't have to wait long to see our new contestants try (and fail) to follow Lana's strict rules with plenty of twists and surprises along the way."
When is Too Hot To Handle Season 3 coming to Netflix 
As of yet, there's no official release date confirmed, though it is thought that season 3 will be filmed in Turks and Caicos, under COVID-19 production safety protocols. 
Season two was filmed back in 2020, so it is likely that season 3 may have already wrapped—but the show producers are keeping us in suspense.
At least we have a summer of Love Island 2021 to fill the void until Too Hot To Handle season three gets a release date.
Naomi is trainee news writer who writes for My Imperfect life, Woman & Home and Goodto. Naomi writes articles from fashion trends and skincare to entertainment news.