Valentine's Day nail art: how to wear your heart on your nails
Meet February 2021's break-out nail trends.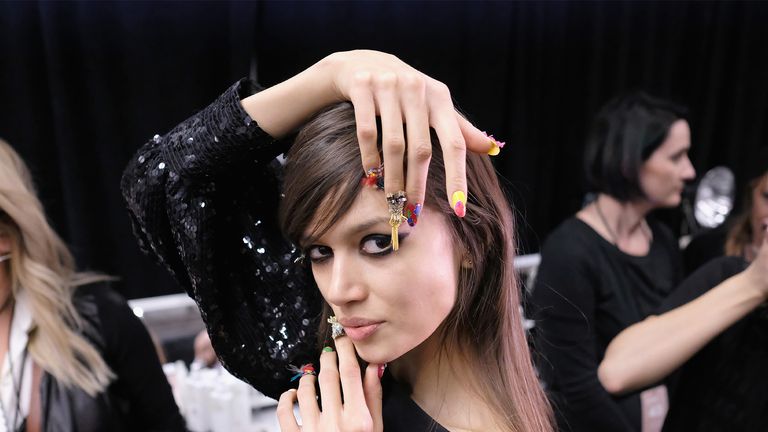 (Image credit: Nicholas Hunt/Getty Images)
Valentine's Day isn't exactly everyone's thing. But Valentine's Day nail art? That's a trend everyone can get on board with even if they're not loved up and have some time to kill.
This year, Valentine's Day may look a little different. Even if it's a takeout for two or a socially-distanced romantic dinner over Zoom, you can still bring your A-game to the party with chic nails and your best huggie earrings. And who's to say a hot date with your couch and Sex & The City reruns doesn't warrant a mini mani?
To set the record straight, Valentine's Day nail art needn't be saccharine or cheesy. That said, it can be if you want it to be. When else do you have the excuse to wear glitter and multiple shades of pink on your tips as a grown up?
But if minimalist is more your vibe, the heart-tipped French manicure is trending right now.
A cursory glance reveals it's simply a nod to the event - and so low-key, you'll want to wear the design well past February 14. Exactly as it sounds, the base is the same as a French manicure but instead of a traditional white stripe at the tip of the nail, you create a bowed heart shape.
Need a more inspiration? Keep scrolling...
Chic white hearts
In the pink
Negative space red nails
Multi-colored hearts with yellow trim
Put a ring on it