Olaplex No 9 Serum—is this the ultimate multi-tasking styling serum?
After months of speculation, Olaplex No 9 has finally arrived—but what's so special about the newest drop from this iconic line?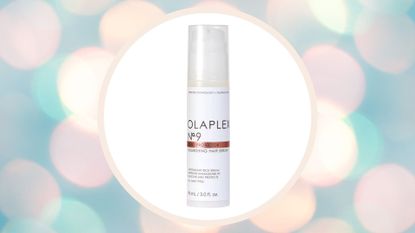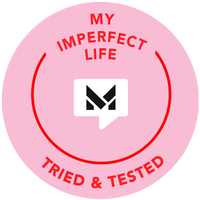 (Image credit: Future/Olaplex)
My Imperfect Life Verdict
Maybe the greatest Olaplex product there has been to date
Reasons to buy
+

Lightweight feel

+

Absorbs easily and quickly

+

Leaves hair very soft

+

Detangles hair
The Olaplex No 9 serum has finally dropped—but is it just yet another step to add your haircare routine or will it have efficacy of the famous Olaplex No 3?
With the addition of the brand's new No 9 Bond Protector Nourishing Hair Serum you'd be forgiven for thinking that Olaplex is starting to sound like a multi-step Korean skin care regime. You're not wrong, as scientists are increasingly drawn to the idea of using the same nourishing ingredients on our scalps and strands that give skin care its golden reputation. It's been dubbed the 'skinification' of hair and the fact that No 9 is called a 'serum' is proof that Olaplex is on board with this whole trending movement.
Influencer reviews and descriptions on stockist websites such as Cult Beauty definitely make No 9 sound like the GOAT. But does it live up to its big promises? And how does No 9 fit into the Olaplex treatment regime?
Olaplex No 9: The need to know
RRP: $29.50/£26 for 90ml
Hero ingredients: Bis-aminopropyl diglycol dimaleate, panthenol, hyaluronate, antioxidant algae extract
Product type: Leave-in serum
What it aims to do: Prevent breakage, protect from heat and pollution, detangle
A beauty editor's honest Olaplex No 9 review
Olaplex No 9 Bond Protector Nourishing Hair Serum is the brand's first leave-in styling serum. It's credited with controlling frizz, detangling and protecting against both heat and pollution. Like every other product in the line, it contains Olaplex's hero ingredient, bis-aminopropyl diglycol dimaleate, which is known for repairing damaged hair by fixing the broken bonds. Other noteworthy players on the ingredients list include panthenol and hyaluronate (a form of hyaluronic acid) to deeply hydrate. There's also antioxidant algae extract, which bonds to wet hair like an invisible shield to block pollutants and neutralize free radicals before they can cause damage.
For me, this last point is No 9's USP. Hair picks up more pollution than your skin because it covers a larger area and toxic particles get trapped between strands. These particles then create free radicals that destroy hair bonds and proteins causing tangles, split ends, breakage and hair that's hard to style. So protecting against this one element can set you on the right path for a good hair day.
First impressions
I rarely stop eulogising about how transformative Olaplex is. My incredible colorist at London's Hersheson's religiously mixes No 1 into my color before adding a topcoat of No 2 at the basin to prevent any chemicals in the bleach doing their worst. Olaplex No 8 and No 3 both then fit effortlessly into my weekly masking routine.
But if I'm honest, No 6, another leave-in product, was the only one of the Olaplex bunch that I didn't get on with. I loved the sound of a smoothing cream to tame flyaways but it was too heavy for my fine hair, which hung like greasy curtains around my face. I half expected a similar story with No 9, but I couldn't have been more wrong. I put it down to the jelly-like formula, which has the same lightweight consistency as the skincare serums on my bathroom shelf and absorbs just as easily. Given the best moisturizer for oily skin tends to be a non-occlusive gel, the same logic applies to fine hair, which also tends to be on the greasy side.
Results
My hair felt super soft after blow-drying and it cut down the amount of time I needed for heat styling. A more cumulative effect was that my hair was much easier to comb through after washing with my normal shampoo and conditioner. Rather than fighting through tangles I only needed a few gentle passes with a wide toothed comb.
It's also worth noting that the 'invisible shield' No 9 forms on the hair is just that: invisible. My pet hate is feeling like my hair is coated in product—especially silicones, which may provide slip but also make hair feel lacquered into place. No 9 is silicone free and genuinely feels like nothing when you run your fingers through your hair.
How to apply
Rake a pump or two of the jelly-like serum through towel-dried hair (on fine hair like mine I'd recommend using a dime-size amount).
Use a wide-tooth comb to evenly distribute it through the hair then air-dry or blow-dry.
Value for money
OK, at $28 (£26) it's more expensive than drugstore leave-in styling products. But I think there are solid reasons to invest in No 9.
A little goes a long way—after two weeks of use, I've barely made a dent in the product. You're getting an all-in-one detangler, heat protector and repair product, which means you're saving on other hair care. The anti-pollution technology means all hair types will also be more manageable. Plus the airless pump ensures you're getting the most out of the bottle. So actually, for me, No 9 really is the GOAT.
Fiona Embleton is a multi-award-winning beauty editor who has tested over 10,000 products in her 10 years + of writing and shooting beauty stories. For the past four years, she was the Senior Beauty Editor at Marie Claire, having previously worked in the role of Beauty Editor at both Stylist and Cosmopolitan. She has recently gone freelance and alongside My Imperfect Life, she has written for titles including ELLE UK, ELLE Canada, Buro 247, Harper's Bazaar Arabia, Vogue Scandinavia, and ES Magazine. Beauty journalism allowed her to marry up her first-class degree in English Literature and Language (she's a stickler for grammar and a self-confessed ingredients geek) with a passion for make-up and skincare, photography, and catwalk trends. She loves jumping on the latest internet-breaking beauty news, dissecting the best red carpet looks, and having the crème de la crème of dermatologists, make-up artists, and hairstylists on speed dial so she can tap them for the best advice. She's a discerning beauty shopper and knows it can be confusing trying to navigate what's hype and what really works. So if she really likes something, you can trust that she has reached that opinion by vetting it against everything else she's ever tried. Her career highs? Interviewing Cate Blanchett and winning a Jasmine Award for the deeply personal feature Cancer Stole My Mother's Scent.