What is mandelic acid and how does it work in skincare?
Everything you need to know about mandelic acid, a lesser known alpha-hydroxy acid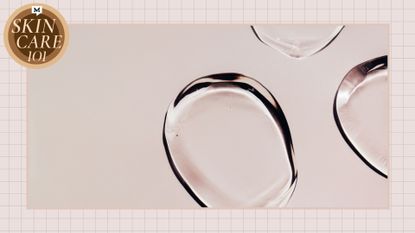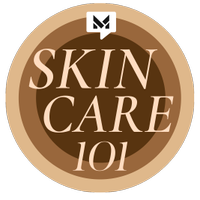 (Image credit: Future/Getty)
Get the 101 on mandelic acid in this Skincare 101—our comprehensive skincare dictionary of every ingredient that you need to know about.
Acne, dark spots and wrinkles are skincare issues that many of us experience or will experience. Thankfully many over-the-counter products have ingredients that can address these issues—including the powerful mandelic acid.
If you haven't heard much about it or you simply want to learn more about it, you're in the right place. To gain a deeper insight into what mandelic acid is, how it works, its benefits, and why you should incorporate it in your skincare routine order, we checked in with an expert to bring you the need-to-knows. Continue reading for your one-stop guide to mandelic acid.
What is mandelic acid?
One of the lesser known skincare ingredients but by no means less effective, mandelic acid is an alpha-hydroxy acid (AHA) found in many skincare products and professional-grade peels. It's commonly extracted from bitter almonds.
"Mandelic acid, like other alpha-hydroxy acids, also removes the upper layer of dead and dying skin cells whilst increasing the overall production of collagen," says Dr Kemi Fabusiwa, aka Dr Fab, skin expert and ambassador for The INKEY List. "By doing this, it also improves the appearance of acne, wrinkles and hyperpigmentation.
"Mandelic acid is greater in molecular size than other AHAs such as glycolic acid and lactic acid and so is beneficial for those with sensitive skin types who still need to exfoliate their skin," she adds.
What are the benefits of mandelic acid for skin?
Mandelic acid is a popular ingredient for helping to treat hyperpigmentation and blemishes and can be found in serums, masks, exfoliating toners and some of the best moisturizers. Unlike other exfoliators, it's is gentler on the skin because its molecules are bigger than those of glycolic and lactic acid, which means that it causes less irritation.
Mandelic works by increasing the turnover rate of cells in the skin by weakening the bonds between skin cells and in turn shedding dead ones. It's also the only AHA that can suppress melanin production, meaning it's a great ingredient for reducing hyperpigmentation. Some of the other benefits of mandelic acid for skin include:
Reducing blemishes and acne
Reducing wrinkles and fine lines
Hydration
How to use mandelic acid in your skincare routine
Any alpha-hydroxy acid has the potential to irritate your skin, so it's wise to introduce it gradually when starting to use mandelic acid. You could even pair it with your best hyaluronic acid serums to make sure that you skin is getting extra hydration to soothe it while introducing this new ingredient.
Your biggest need to know is that AHAs cause increased sensitivity to the sun, so it's imperative that you use one of the best sunscreens for face with an SPF of at least 30+ if you're using them in your routine (which you should be doing anyway). For this reason, AHA use is also well suited to your evening skincare routine—unlike vitamin C serums, which can be used morning or night.
As great as they are, AHAs can be applied too often—remember that using them more frequently won't speed up your results, only cause irritation and potentially damage your skincare barrier. Stick to exfoliating a couple of times a week, building up to once per day if your skin tolerates it well.
---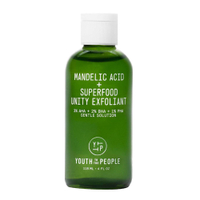 Youth To The People Mandelic Acid + Superfood Unity Exfoliant
RRP: $38/£32 for 118ml
As well as 3% mandelic acid to banish dead skin cells and improve the look of any pigmentation, this also contains 2% salicylic acid to help decongest your pores.
Bonus points: it's also vegan, if that's your thing.
---
---
In short mandelic acid can help with a whole host of skin conditions and really improve skin texture.
It's a preferred choice for people with sensitive skin because it's less irritating compared to other AHAs, but, as with any new ingredient, should always be incorporated into your routine gradually.
Keep it consistent and if you're unsure about anything, consult a dermatologist.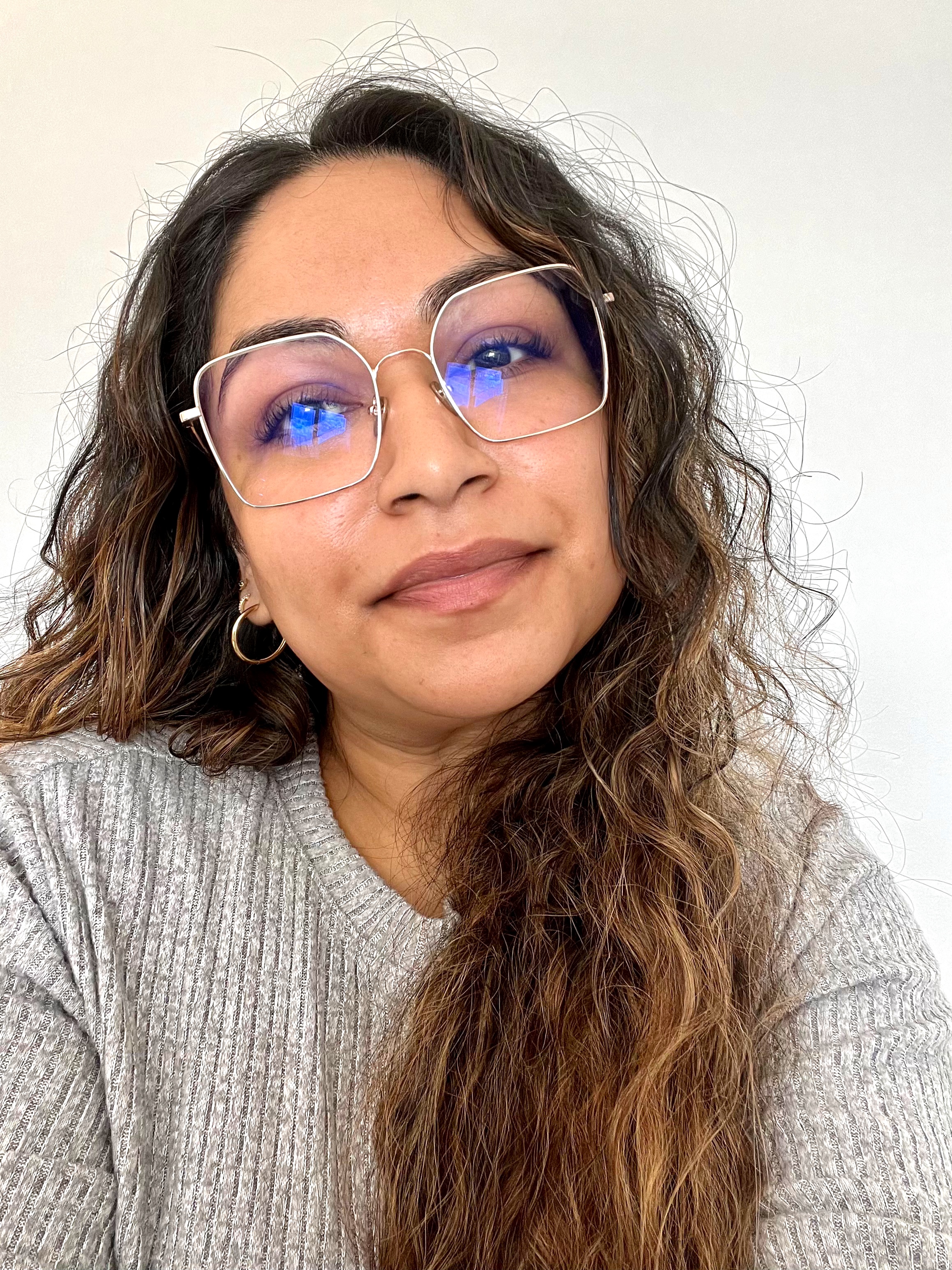 Former Deputy Editor at My Imperfect Life
Aleesha was Deputy Editor and Beauty & Fashion Editor for My Imperfect Life, where she headed up the beauty, fashion and eCommerce pages. Previously she was Shopping Writer at woman&home and gained an AOP awards nomination after working on their news team. She earned an MA in Magazine Journalism from City, University of London in 2017 and has since worked with a number of brands including, Women's Health, Stylist and Goodto. When she's not testing all the new beauty & lifestyle products on the market, Aleesha spends her time soaking up the newest bestsellers and Netflix releases, watching everything Marvel, learning about different wines, attempting new languages and traveling as much as she can.