Bling Empire season 2: release date, cast and more
Bling Empire season 2 is coming! Find out which exciting newbies might be joining the cast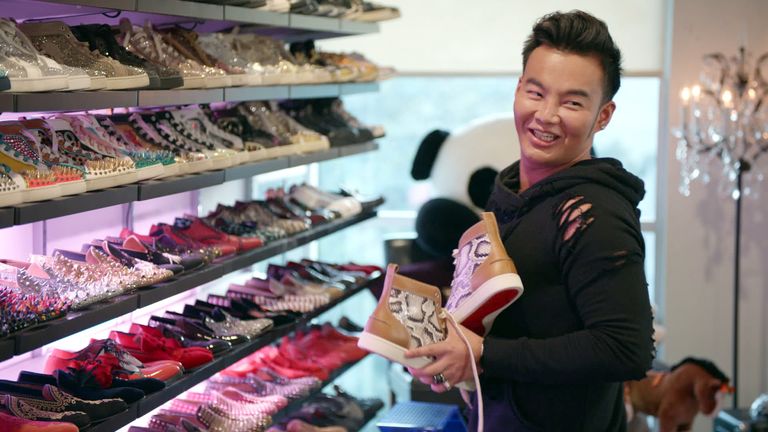 (Image credit: Netflix)
If you finished binge-watching months ago like us, you might be wondering when Bling Empire season 2 will be coming to Netflix.
The adventures of the Asian super-rich in LA—including some of our favorites Anna Shay, Kevin Kreider, and Kim Lee—have fascinated us, and now we really want to know what happens next.
But what do we actually know about the second season of Bling Empire? And, after two fan favorites have already pulled out from the season, who will be joining the cast for the second go-round?
When is the Bling Empire season 2 release date?
There are still no updates on a release date for Bling Empire season 2 but we remain hopeful that it will drop on Netflix in the second half of 2021. We have spotted the cast together on some Instagram stories, which indicates filming could have started already.
The gang was last seen back together at the MTV Movie Awards 2021 and teased season 2, with Kelly saying fans can expect "more glam, more jewelry, and more fun stuff, but real stories". Kane jumped in to add that "more personal stories" are coming—how much more personal can we get guys?
The second season was confirmed back in March when Netflix tweeted: "Selling Sunset and Bling Empire have both been renewed for new seasons! Anyone else think they should do a crossover where Anna goes to one of Chrishell's open houses?"
Um, YES!
Selling Sunset and Bling Empire have both been renewed for new seasons! Anyone else think they should do a crossover where Anna goes to one of Chrishell's open houses? pic.twitter.com/MGDgvs6cYKMarch 10, 2021
See more
Bling Empire season 2: what can we expect?
The second season of Bling Empire will reveal even more secrets about the cast—as if estranged fathers, fertility issues, and penis pumps weren't private enough.
Bling Empire's showrunner Brandon Panaligan revealed in an interview with Yong Chavez on YouTube: "There are so many layers to all of them. So the second season, I'd expect to see more parts of their lives that we didn't see before, meet more of their friends, meet more of their family, and just kind of broaden it out so we can know them a lot more."
He's also revealed to MetroStyle that he's hoping that Guy's husband Tang would make more appearances, when asked about Filipino representation on the show (being a Filipino-American himself).
"In terms of casting a Filipino, I do want to mention that Guy Tang's husband, Almar, is Filipino, and he does make a couple of appearances in the show. But he was not able to film with us as much as I would've liked. So hopefully in the second season, we get some more time with him", he said.
But what does that mean for the rest of the cast?
Christine Chiu
Star mean girl Christine Chiu was firmly against having a second child but has hinted that we can expect her to share a huge piece of information.
"If you thought I dropped a big bomb in season 1, then you have no idea," she told Oprah Magazine. While she didn't share specifics, Chiu guaranteed her revelation would be 'timely in our climate' and 'touch many people'.
Kelly and Andrew
It seems that the saga of Kelly and Andrew's relationship may have actually come to end. The two announced on social media they called it quits back in March, so we might get to see the split play out in the show if they were filming at the time. Otherwise, it will be interesting to see single Kelly make an appearance—could she reconsider her spark with Kevin?
Kevin and Kim
Kevin was pretty set on winning over Kelly (even when she was still with Andrew—naughty) but by the end of season one, he realized maybe Kim was a better match for him. The two revealed there was a lot of flirting in an interview with E!, so we'll have to wait and see...
Kane Lim
Kane has big plans for the next season, as he revealed he would love to travel with the whole cast to another country—namely his home country, Singapore.
"Personally, I think traveling is going to be a huge thing. You know, we tried to travel for the first season, but obviously with time constraints and stuff like that, we couldn't", he told ET. "I would actually like to fly the whole cast to Singapore to show them what Singapore truly is. I know you watch the movies, you've seen all the glamorous stuff, but there's so much more to Singapore. Like the food, the culture, the people."
Bling Empire season 2 cast: Who's back and who's new?
Bling Empire season 2 should bring back all the familiar faces of season 1—except for maybe Cherie Chan and Jessey Lee.
Cherie told Screen Rant that while she enjoyed filming for the show, she's not sure she wants the fame that comes with it. She said: "It's tough. As a mom I'm really worried about the kids. It's stressful being a mom. It's great, but it comes with a lot of mom wanting to protect her child." While we respect Cherie's busy schedule, we're secretly crossing our fingers for the Lee family to return.
All the other cast members are expected to be back, especially as we've seen a few of them together over the past few months.
And there might just be a few newcomers joining the OG gang. Filipina actress-singer Heart Evangelista, who has been posting Instagram Stories and photos with cast members including Kane Lim and Kelly Mi Li this August, leading speculative fans to believe that she'll be included in season 2.
Another newbie is Dorothy Wang, a former Rich Kids of Beverly Hill star and the daughter of Chinese real estate billionaire Roger Wang, who was spotted filming for season 2 of Bling Empire on August 4, 2021, reports E!.
Though we're still waiting on formal confirmation of these cast addition, Wang teased the rumors on August 5 by posting a snap of herself on Instagram with the caption: "I have a secret, can you keep it? Forgot to take the stickers off my bag shh don't tell."
See how Heart, Dorothy and other newcomers get on with the Bling Empire OGs when season 2 hits Netflix!
Mariana is Editor of My Imperfect Life. She has previously worked for titles including woman&home and Goodto, covering all aspects of women's lifestyle — from beauty and fashion to wellness and travel. She was nominated for AOP Digital Journalist of the Year in 2020, and for New Digital Talent of the Year at the 2016 PPA Digital Awards. She's mildly obsessed with reality TV (Love Island memes included) and spends far too much time checking her horoscope and figuring out the perfect curly hair routine.