Mercury retrograde effects: astrologer-backed tips and treats to help with the chaos
This retrograde doesn't stand a chance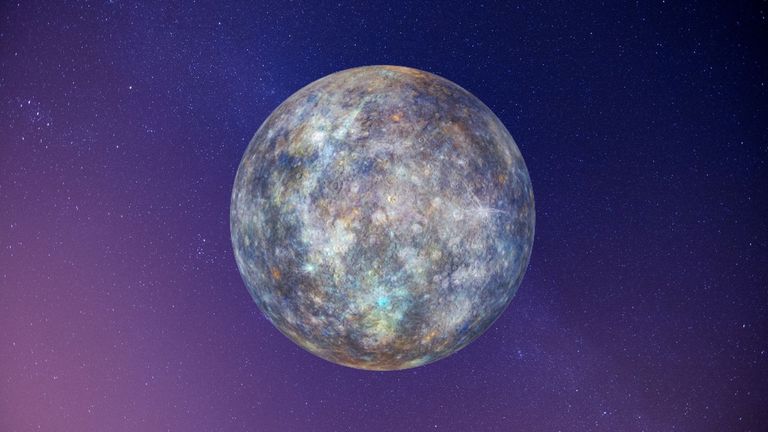 (Image credit: Nerthuz/Getty Images)
By Danielle Valente published
Incoming! Mercury retrograde effects are about to strike. In a matter of hours, we'll be questioning our every text message and frantically searching for our car keys.
Ironic considering it's the smallest planet in the solar system, Mercury has the biggest effect on pop culture. It's rise to fame has given us nothing but anxiety: we fear the thought of breaking up during Mercury retrograde and lay awake wondering when our lives are going to be flip-turned upside down—and not in a fun, Fresh Prince of Bel-Air kind of way.
Although the planet will be in retrograde from January 14 to February 3—the first of four happenings in 2022—the cosmic pros want you to know that this is not something to dread.
"It's really important to not be afraid of Mercury retrograde or assume that things are going to go wrong," says astrologer Nina Kahn. "Retrogrades are a totally normal part of life. They're a reminder to slow down, reflect and give ourselves a chance to revise anything."
So while you're rereading that exchange between you and your S.O., take a breather...and just put the phone down. There are ways to work through the effects of this notorious transit. You might feel inclined to purchase a few gifts astrology fans love in the process, and we highly encourage a little present (or three).
---
---
How to combat Mercury retrograde effects:
So, what exactly happens when this planet decides to spin backward? As the ruler of logistical matters, Mercury retrograde will likely cause confusion in areas like communication, technology and timing when it goes off-kilter.
"It's important to be extra conscious when communicating with people or scheduling things," Kahn suggests. "Avoid rushing—take your time."
Since we're really supposed to be using this time as a review process, think of the areas in life you want to switch up and how to make those goals happen.
"Anything that promotes a sense of slowing down and reflecting on things is a really good thing during Mercury retrograde because that's really what this transit is all about. It's not here to ruin our lives or relationships."
Even better? It's the ultimate time to indulge in self-care practices, so ready the bubble bath and glass of wine.
Goodies to help you deal with Mercury retrograde effects:
If you were looking for an excuse to stock up on wellness gifts, you're welcome. See, Mercury has its benefits!
"I personally love to light candles and relax, take a bath, try to get my mind off all the logistical stresses and just take a moment to stay present," Kahn says.
She's also a big fan of writing things down during this transit.
"I think journaling is a really helpful tool," she says. "Buying a pretty journal is a really awesome way to promote some self-reflection."
Here are some calming selections to get you through this trying time:
Papier, Constellation Foiled Notebook ($31.99, $28.79, £26.99, $24.29)
USe this lined hardcover notebook to write out those to-do lists to organize your life during this very discombobulated period.
Danielle is a writer for My Imperfect Life, where she particularly enjoys covering lifestyle and entertainment news. She was previously the editor of Time Out New York Kids and a news editor at Elite Daily. When she's not working, you can find her reading a good book and enjoying a cup of coffee. Follow her @dvwrites.