The Sydney Sweeney workout routine is one you'd never expect
The 'Euphoria' star has been looking abs-olutely fabulous lately. Try Sydney Sweeney's workout philosophy to kickstart your fitness game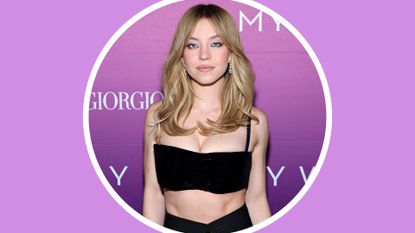 (Image credit: Theo Wargo/Getty)
Just like her career trajectory, the Sydney Sweeney workout routine is a force to be reckoned with. The 25-year-old actress—who has risen to fame starring in Euphoria, The Voyeurs, White Lotus and The Handmaid's Tale—is passionate about fitness and makes it a core part of her self-care routine.
The star—who is set to hit the movie big time in Marvel's upcoming Madame Web—exudes confidence on the red carpet and in her on-screen roles (particularly in Euphoria season two). However, she hasn't always felt so at ease in her own skin. She recently told GQ magazine that she was "embarrassed" by her body at school and threw herself into sports to show that it didn't "define" who she was.
Sydney has continued to find solace in physical activity, even as her star has ascended and interest abounds about her off-screen life (talking of which, is Sydney Sweeney engaged, or are those Glen Powell dating rumors true?). From her boxing-inspired sweat sessions to runs through nature and strength training at home, here's what we know about her approach to exercise...
Sydney Sweeney workout: how the star stays in shape
1. MMA sessions
Sydney is a huge fan of mixed martial arts—or MMA. According to our sister site Marie Claire, the actress has been doing the intense workout since she was 14 years old and competed in her first competition aged 18. She revealed on The Kelly Clarkson Show that it was her parents who had encouraged her to give it a go. "My mom and my dad would tell me to try and fall in love with as many things as possible," she said. "[I was] like very into it."
The star expanded to Porter how she was outnumbered by guys at training sessions when she first began. "So, I got all-pink everything—wraps, gloves, mouthguard, everything—because when you walk into the ring as a girl wearing pink, the guys are like 'whatever'," she explained. "But then, when you can kick their ass, it's the greatest feeling ever."
And it is pink accessories that made an appearance in an impressive Instagram video she shared of herself doing MMA with a personal trainer. In the clip, captioned "missed this", she wears all-black gym clothes while throwing punches. (Check out our round-up of the best black gym leggings for similar styles.)
2. Outdoor activities
While it's unconfirmed if the Hollywood star is a fan of the Hot Girl Walk, she has previously revealed that she likes to go on regular strolls with her pit bull mix, called Tank. "I try to take my dog on a walk twice a day," Sweeney told Bustle. "We'll do a two-mile walk in the morning and again at night if I can."
However, getting her steps in isn't the only outdoor activity she likes. "If I'm feeling really motivated, I'll run," the star added. She has also shared posts to Instagram of herself jet-skiing on a beautiful lake and skiing on a snowy mountain. When it comes to raising her heart rate, she certainly likes to make it fun!
3. Home workouts
However, Sydney also isn't averse to more "traditional" workouts. "If I have an hour, I'll do a workout video at home, like a Dogpound one," she said to Bustle, of the New York-based gym that's beloved by celebrities including Hailey Bieber, Sofia Richie and Ashley Graham.
"Sometimes it's hard if I'm missing equipment, but it's doable," she added. The personal training facility is into strength training and often uses the best resistance bands and best dumbbells with their A-list clients.
Lauren is a freelance writer and editor with more than six years of digital and magazine experience. Most recently, she has been the Acting Commissioning Editor of Women's Health—where she co-produced the Going For Goal podcast—and has previously also written news and features for titles including The Telegraph, Grazia, Stylist, Dazed, The Sun's Fabulous, Yahoo Style UK and Get The Gloss. She covers all aspects of lifestyle, specializing in health, beauty, and travel. Can't live without: oat milk lattes, new podcast episodes, long walks, and great skincare.