Your weekly horoscope is here: July 10 - July 16
Your weekly horoscope is here—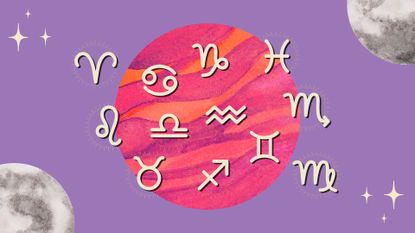 (Image credit: Future)
The sky is relatively mellow this week, so enjoy the slow pace of life because next week, the intensity will be turned up quite considerably. Still, it will be key to pay attention to the signs, as destiny will be at play! Mercury—the planet of communication—will be incredibly active by clashing with Pluto, entering Leo, and then clashing again with the Nodes of Fate.
This means that our channels will be incredibly active with the incoming messages we receive. The beginning of the week, in particular, could have us deep in a reflective state as we focus on figuring something out or uncovering key information. Read very carefully every message you receive and pay attention to the sender. By decoding this week's celestial deliveries, we could unlock the answer to a complicated question or situation. The information you now get will also pertain to some of the events that transpire next week, especially if it involves an intense interaction and power play with someone of authority.
Around mid-week, when the Sun in Cancer clashes with Chiron in Aries, a conversation with a family member could awaken an insecurity or an old wound. And while it will be tempting to hide and cry away our sorrows—in the end, we come out winners when we eloquently and calmly defend ourselves as well as our points of view. Learning to stand up for ourselves will, in fact, be what the universe requests from us over the next eighteen months as the Lunar Node of Destiny enters the individualistic and courageous sign of Aries on Sunday.
Time to check out your horoscope below for your rising as well as your sun sign— and don't forget to check your July 2023 horoscope and your 2023 horoscope predictions too...
Meet the expert: Narayana Montúfar
Weekly horoscope: what does this week have in store for you?
Aries weekly horoscope
What is the wound you carry, Aries? While it might not be that fun to remember something that triggers you or happened to you, doing so is key for your future growth. As the Lunar North Node of Destiny enters your sign on Sunday, you will feel the universe supporting your biggest hopes and dreams, over the next eighteen months! However, in order to unlock this sweet celestial help, you will also have to heal your past and your shadow.
Taurus weekly horoscope
Get mentally prepared to go on a spiritual journey, Taurus! For the past eighteen months (starting in January 2022), the Lunar Node of Destiny has been helping you find your true path. And this Sunday, it begins its journey in a spiritual sector of your chart. Over the next eighteen months, you will continue to grow when you focus more on this area of your life. This would be the perfect week to start a dream journal, begin a meditation practice, and connect deeper with your intuition.
Gemini weekly horoscope
Get ready to be in the spotlight, Gemini! This looks like a pretty busy week in which you might experience a clashing of egos with an authority figure. This interaction will feel fated, so pay attention to what your interaction with this person is teaching you. Your ruler, Mercury, enters Leo, bringing you a bold attitude over the next three weeks. You are now being encouraged to show your gifts, be assertive, and maybe even get up on stage!
Cancer weekly horoscope
Feel your immense power growing, dear Cancer. Starting Sunday, the Lunar North Node of Destiny enters your tenth house of career and public visibility. Over the next eighteen months, you will be supported in asserting yourself and sharing your gifts with the world. However, to do that, you will also be asked to heal any insecurity or trauma that might have prevented you from walking your true path in life. This week, pay attention to the themes that come up for you to get clues on how to move forward.
Leo weekly horoscope
Mastermind Mercury enters your sign this week, giving you the gift of gab and bringing you three busy weeks. The interactions you have this week could be intense, interesting, and important to pay attention to, so stay aware of the themes and people that come into your life now. The next few months will be very transformative for you—and this week, Mercury sends you clues on the adjustments you will be required to make, especially when it comes to relationships.
Virgo weekly horoscope
Go within, Virgo. Your planetary ruler, Mercury, enters Leo this week, asking you to pay attention to your dreams and intuition. Fated messages and images could be in store for you now. Over the next few months, you will notice that needing more rest and time alone is what awakens new ideas in your brain. Start a journal in which you can write down all the visions you receive, as they will be key in figuring out what's next for you next season, in the fall.
Libra weekly horoscope
A major transformation is on the horizon, Libra! You have come to a point in your life in which it's time to move on from things, habits, and situations that are no longer aligned with your path. On Sunday, the Lunar South Node of Destiny enters your sign, beginning an eighteen-month period in which the universe will begin clearing out outdated material from your life. In the end, you will be left stronger and more focused on your true path!
Scorpio weekly horoscope
Congratulations, Scorpio! Over the last eighteen months, the universe cleared from your life anything that seemed stale and that was preventing your personal evolution. This process ends this Sunday, when you should automatically begin feeling lighter and more spiritually aligned. This weekend, honor how far you've come, celebrate yourself, and celebrate life! And as you look into the future… what would you like to create for yourself now that the road is clear?
Sagittarius weekly horoscope
Personable and social, you are a clan-type of person, Sagittarius. However, you have come to a time in your life in which you will be required to clear up some of your relationships. While it can seem like a negative thing at a glance, this is a normal process that seeks to have you focused only on the social groups that will actually bring inspiration to your life. Over the next eighteen months, you will see how certain connections begin dissolving from your life.
Capricorn weekly horoscope
Even a force of nature like you, Capricorn, needs to focus on foundation once in a while. This Sunday, the Lunar North Node of Destiny enters your home sector, heralding an eighteen-month period in which you will be asked to focus less on work so you can invest more of your time and attention in your family life. Of course, this can feel confusing for someone as career-focused as you. However, finding this cosmic influence's deeper meaning will help you personally grow.
Aquarius weekly horoscope
Mastermind Mercury enters Leo this week, Aquarius, starting you on a journey in which you will focus a lot of your energy on certain relationships. While the road ahead won't necessarily be super easy due to the retrograde of Venus (more on that next week), Mercury does bring you information now that will help you move forward this summer. This week, pay special attention to the people as well as the messages that come into your life.
Pisces weekly horoscope
Good news, Pisces! On Sunday, the Lunar North of Destiny enters the sector of your chart that rules money, possessions, and value. For the next eighteen months, the universe will naturally help you focus on growing this part of your life. And while it sounds like a very tangible energy, at a deeper level, it will also ask you to heal any misconceptions you have about your personal values, as well as the importance of your contributions to the world.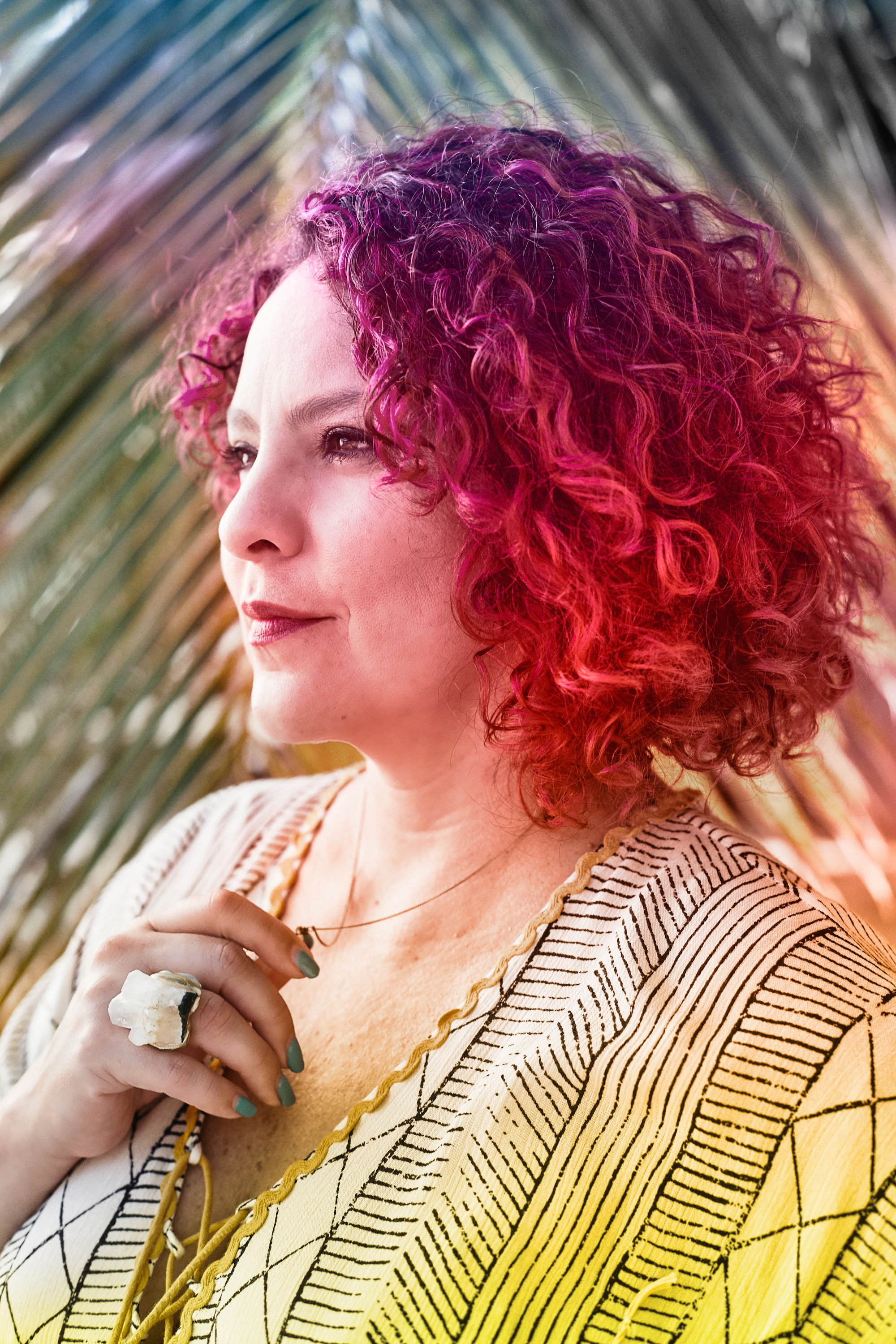 Narayana Montúfar is My Imperfect Life's resident astrologer, responsible for our weekly horoscopes and monthly horoscopes. She's also an artist, writer, and energy healer who finds inspiration in the symbolic language of astrology. An expert in the astrological studies of the Moon, she's the author of Moon Signs: Unlock Your Inner Luminary Power and was featured as one of Medium.com's Authority Magazine 2020's Strong Female Leaders, Destig Magazine's Top Artists to Collect in 2020, and one of Vogue's 13 Astrologers to Follow in 2021.
You can also find her astrological work featured in numerous lifestyle publications like Teen Vogue, Refinery29, InStyle, Brit+Co, Bustle, Pop Sugar, Well + Good, Women's Health, Romper, and more. In her private astrology practice, Narayana's holistic approach seeks to create a positive impact by connecting each one of her clients to the uniqueness of their chart and illuminating their path toward the ultimate state of self-empowerment and self-discovery.