Your weekly horoscope is here: July 18 - July 24
"This week carries the energy of Pluto, the planet of transformation"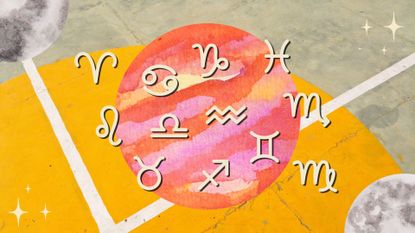 (Image credit: Future)
Get ready for a busy time, as the planets will be changing and clashing over the days ahead. Last week's intensity spills into this one, and the universe will be requesting that we look within. By doing so, we will not only be able to explore the motives behind our actions, we will set ourselves up for success in the month ahead.
This week carries the energy of Pluto, the planet of transformation, which could bring intensity to our interactions. Power plays and manipulations could be the result of second-guessing our actions, making it crucial to move with intention and deep awareness. Chiron will also begin its retrograde, bringing to our attention the need to heal some of our deep insecurities around identity, leadership, and ambition. If you ever wanted to try a healing modality to overcome some of your biggest insecurities around these subjects, the beginning of the week is the best time to do so!
The energy begins to lighten up when the Sun enters Leo on Friday, bringing fabulous energy to a challenging week. Over the next four weeks, we will be invited to shine our light on the world. What's even better news is that the weekend holds no challenging planetary connections, making it the perfect time to focus on having fun and enjoying life!
Read your horoscope below for your rising as well as your sun sign (and don't forget to check your XX horoscope, your 2022 horoscope predictions and the calendar of July astrology events).
Meet the expert: Narayana Montúfar
Weekly horoscope: what does this week have in store for you?
Aries
Go deep, Aries! As Chiron goes retrograde in your sign, you might be reminded of deep insecurity when dealing with work or a personal issue. Luckily, you are not one to hide from such influences—as you know that diving deep into the motives will help you rise above. On a less intense note, Venus is now blessing your home and family dynamics, making you more receptive to establishing deeper connections over the next few weeks.
Taurus
Interactions could be tricky this week, Taurus, so pay attention to the dynamics around you, especially at work. Luckily, Venus is now in your third house of communication, giving you an eloquence and softening the way you interact with others. Wednesday and Thursday could be interesting, when you might suddenly feel the need to change your routine or abandon what you've been doing for a while. Seeking freedom now can turn into something quite interesting down the road.
Gemini
Watch your back (and your mouth) at the beginning of the week, Gemini. With your ruler, Mercury, clashing with Pluto, someone could dare to cross an important boundary. Alternatively, you could end up saying something that hurt someone else's feelings. Luckily, the vibe begins to lighten up as Mercury enters Leo midweek. This shift will reawaken your need to be seen over the next two weeks, when showcasing your talents will be your absolute attractor factor!
Cancer
One of your closest relationships could go "through a phase" this week as Pluto reawakens people's intensity or hidden motives. Luckily, Venus is now in your sign, protecting you by reawakening your softer side. While the goddess of pleasure is in your sign for the next three weeks, your attractiveness hits a climax! If you have been wanting to get a makeover, a haircut, or change something about your appearance, this is the perfect time to go for it.
Leo
Strike a pose, Leo! Mercury and the Sun enter your sign this week, which should feel like a surge of light and energy running through your veins. Interacting with the world around you will be a priority, as will showcasing your creativity, especially in preparing to celebrate your birthday. This is a fabulous time to list the things you would like to manifest—when the Universe is listening and asking you to get back in touch with your deepest desires.
Virgo
Embrace introspection, Virgo. If you are in a committed relationship, Chiron's retrograde turn could trigger serious conversations that need to be dealt with. Don't hide from them, as facing them will only make you stronger. Mercury entering Leo this week reawakens your connection with your intuition. For the next two weeks, journaling and meditating can have a cathartic effect on you, as it will help you access hidden information that wants to come to the surface.
Libra
Feel the power, Libra! Your planetary ruler, Venus, is now in your tenth house of career and public visibility. Over the next four weeks, you will switch between periods of introspection and extroversion. However, you should also feel ambitious, as this is, by all means, one of the best times of the year to assert yourself! Along with your efforts, networking is key, as it will allow you to meet new people who could be supportive of your work.
Scorpio
An important message, job offer, or opportunity could arrive as cosmic messenger Mercury enters Leo, which is your tenth house of career and public visibility. Don't say yes right away, Scorpio, because the Moon also carries an important message midweek that most likely pertains to an important partnership. In fact, the opportunities will keep on coming over the next four weeks, as the Sun will also illuminate this part of your chart during this time.
Sagittarius
For you, Sagittarius, this week seems to be about relationships. If you are currently casually dating, an event could trigger insecurity or a sore spot as Chiron begins its retrograde in your dating and romance sector. However, if you are in a committed or serious partnership, Venus now in Cancer will deepen your connection over the next four weeks. Deep, cathartic sex is another gift from the Universe over the next four weeks, so enjoy!
Capricorn
Stay alert, Capricorn. In their search for success and power, some people could be talking about you or behaving in manipulative ways. Luckily, your work speaks for itself, and the cooler you remain, the more you will watch them burn themselves. Lover Venus is now in your seventh house of partnerships, smoothing out your close personal relationships. If you are single, you will be more interested than usual to enter a committed relationship over the next four weeks.
Aquarius
Heal your voice, Aquarius. Chiron going retrograde will be activating your third house of communication this week. If there was ever a week to share your thoughts and feelings through expression, that time is now! Journaling, deep conversations and even mantra work could do wonders for you. Your seventh house of partnerships gets lit as both Mercury and the Sun enter Leo. You love working with groups, but for the next four weeks, you will get more stuff done by connecting one-on-one.
Pisces
What are your biggest hang-ups around money and abundance Pisces? Chiron going retrograde in your second house is the perfect opportunity to go back to what created these insecurities in the first place. By doing so, you are setting yourself up for future success. If you are single, Venus now in your fifth house of romance makes you a hot commodity! For the next four weeks, you attract attention when you show your confidence and you put yourself out there!
Cute astrology-themed gifts
Brand
Colour
Price
Refine ☵
Sort By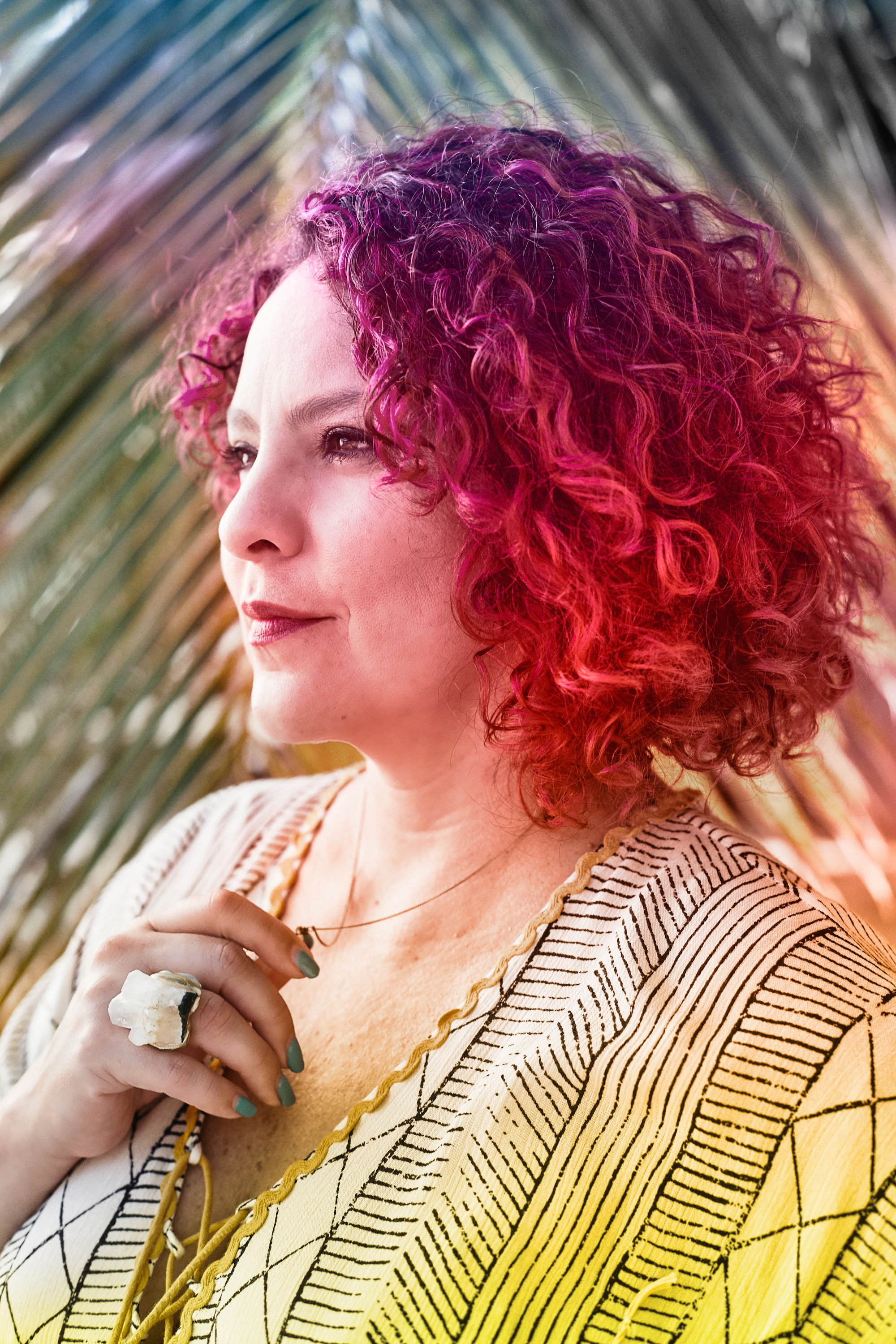 Narayana Montúfar is My Imperfect Life's resident astrologer, responsible for our weekly horoscopes and monthly horoscopes. She's also an artist, writer, and energy healer who finds inspiration in the symbolic language of astrology. An expert in the astrological studies of the Moon, she's the author of Moon Signs: Unlock Your Inner Luminary Power and was featured as one of Medium.com's Authority Magazine 2020's Strong Female Leaders, Destig Magazine's Top Artists to Collect in 2020, and one of Vogue's 13 Astrologers to Follow in 2021.
You can also find her astrological work featured in numerous lifestyle publications like Teen Vogue, Refinery29, InStyle, Brit+Co, Bustle, Pop Sugar, Well + Good, Women's Health, Romper, and more. In her private astrology practice, Narayana's holistic approach seeks to create a positive impact by connecting each one of her clients to the uniqueness of their chart and illuminating their path toward the ultimate state of self-empowerment and self-discovery.