Your weekly horoscope is here: July 24 - July 30
Your weekly horoscope is here—and with Venus in retrograde and Leo season kicking off, it's a busy one!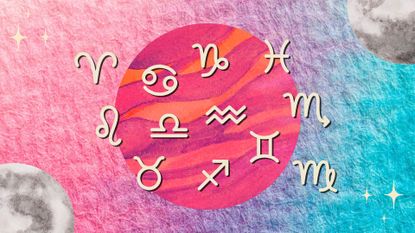 (Image credit: Future)
A transformative month warps up with intensity! Over the following weeks, expect to see change all over the collective news as Pluto, the planet of transformation, clashes with the Lunar Nodes of Destiny. As the planetary ruler of power, Pluto will expose previously hidden information in all kinds of industries, something that has been a long time coming!
At a personal level, we are begin inspired to switch gears with the sun now in Leo. For the next four weeks, try focusing on what truly makes you happy, on exploring your creativity, and on posting a lot of selfies! As a summer-loving sign, Leo inspires us to truly live life to the fullest. And while Leo season is normally a very social time, with Venus in retrograde motion in the same sign, we might be seeking more solo time to explore how our desires are changing.
Meet the expert: Narayana Montúfar
In fact, as retrograde Venus clashes with retrograde Neptune over the weekend, we might run into a couple of realizations about either a romantic relationship or a friendship. It's never fun to have the rose-colored glasses come off—luckily, Mercury entering Virgo allows us to see the situation from a more logical and detached perspective. With the communication planet, Mercury, in its strongest position in the sky, the next few weeks are ideal to invest our energy in any projects that require fixing, precision, and organization.
Time to read your horoscope below for your rising as well as your sun sign— and for more cosmic intel, check your August 2023 horoscope and your 2023 horoscope predictions too...
Weekly horoscope: what does this week have in store for you?
Aries weekly horoscope
What needs fixing, Aries? Mercury entering your work and wellness sector might have you notice all the little things that have either been left on the backburner or need attention. This weekend, spend some making a to-do list and tackling it—this way, you will be prepared for when Mercury goes retrograde in this same sector of your chart. This weekend, avoid going on first dates, as the romantic scene looks more confusing than exciting.
Taurus weekly horoscope
This week is about flowing and opening your mind, Taurus. Shocking news about work or a business partner could hit your inbox. If the news involves an ending, take it as a message from the universe that it was meant to be! Write down any ideas that suddenly hit your mind around midweek, which is when Mercury meets with your planet, Venus. The downloads you receive could be the vehicle to figuring out a tricky situation that's been laying around in your mind.
Gemini weekly horoscope
Ready, set, go, Gemini! Your planet, Mercury, enters Virgo on Friday to help you get stuff done! Over the next two weeks, this planet will inspire you to fix anything in your home that requires attention. And trust us—you want to take advantage of this energy. Because in late August and the beginning of September, Mercury retrograde will be delaying everything, meaning that if you don't tackle your to-do list now, you might have to wait until mid-September.
Cancer weekly horoscope
Take care of your energy, dear Crab. This week's awkward clash between retrograde Venus and retrograde Neptune could expose news at work. A behind-the-scenes romance or sneaky move made by an authority figure could shock everyone involved. Instead of forcing yourself to put up with the drama, consider taking a day off around midweek, which is when your planet, the moon, will be inspiring you to turn off the outside noise so you can chill and practice self-care.
Leo weekly horoscope
It's your time to shine, Leo! With the sun now in your sign, the next four weeks are about focusing on what makes you happy. However, due to Venus being retrograde, also in your sign, try focusing on being your own cheerleader. This means that instead of looking for exterior approval—this time is about going within, which is something you will be feeling more and more as the days progress. The more you focus on yourself now, the most amazing your reinvention will be!
Virgo weekly horoscope
Channel your inner strategist, Virgo, As Mercury enters your sign on Friday, you will be feeling inspired (and most likely restless) to work on a project or business strategy. Remember: to come up with the best plan or solution now, make sure to listen to your gut as well as your brain. Asteroid Pallas is also in your sign, giving you the gift of strategy and the best of both worlds. By mixing reason and intuition, you come out as a winner now!
Libra weekly horoscope
Incredibly significant shifts are on the horizon, Libra. The epic clash Pluto performs with the Lunar Nodes this week and in the following weeks will instigate beginnings and endings, and it will be time to move into the unknown. Luckily, you will also be receiving messages regarding the steps you need to take to embrace personal evolution, so listen up! To harness the energy, make a list of all the things that seem outdated, and what you would want to call into your life.
Scorpio weekly horoscope
Your phone might be ringing non-stop over the next few weeks, Scorpio. As the world changes at an accelerated pace, folks will be seeking people like you, who have already mastered the art of transformation. Of course, you will be supporting the people you love—but if you ever thought about opening your own coaching business, this might be your moment! Meanwhile, expect shocking news to surface as Venus retrograde exposes office secrets or drama, as the week comes to an end.
Sagittarius weekly horoscope
Be careful with your wallet, Sagittarius. This week, retrograde Venus forms two awkward aspects with Neptune and Pluto, which could translate into you taking a blindfold leap of faith. Translated: this is one of those times in which you could book a trip to Timbuctoo, only to regret it the next day. This is your friendly reminder that big expenses should be avoided until September 4. Then starting Friday, swift Mercury enters your career sector to help you deal with projects that have been put on the back burner.
Capricorn weekly horoscope
Expect big news about your company or a business partner to hit your inbox this week, Capricorn. Within all these changes in industry trends, you will be receiving personal messages regarding how to move forward in your own future career journey, so pay attention. Then on Friday, Mercury enters your sector of travel, most likely awakening your desire to escape. If you're due for a break, planning a trip during the last week of August and the first two weeks of September would be ideal!
Aquarius weekly horoscope
Watch your spending, Aquarius. Retrograde Venus forms an awkward connection with Neptune in your money house, driving you to spend on a product or experience that is based on fantasy and not real value. Also, pay attention to the themes that come up for you when it comes to your closest relationships. As the sun enters this sector of your chart, it begins illuminating the steps to take to solve your Venus retrograde puzzles, over the next few weeks!
Pisces weekly horoscope
A blast from the past could be in store this week, Pisces, and it could be the window to figuring out a pattern that keeps repeating in your life. If this manifests in a romantic relationship, make sure to address what comes up. However, since there is a possibility that it is career-related, it might be better to wait until next week so can you approach the situation from a more informed situation, once the fog dissipates a little bit.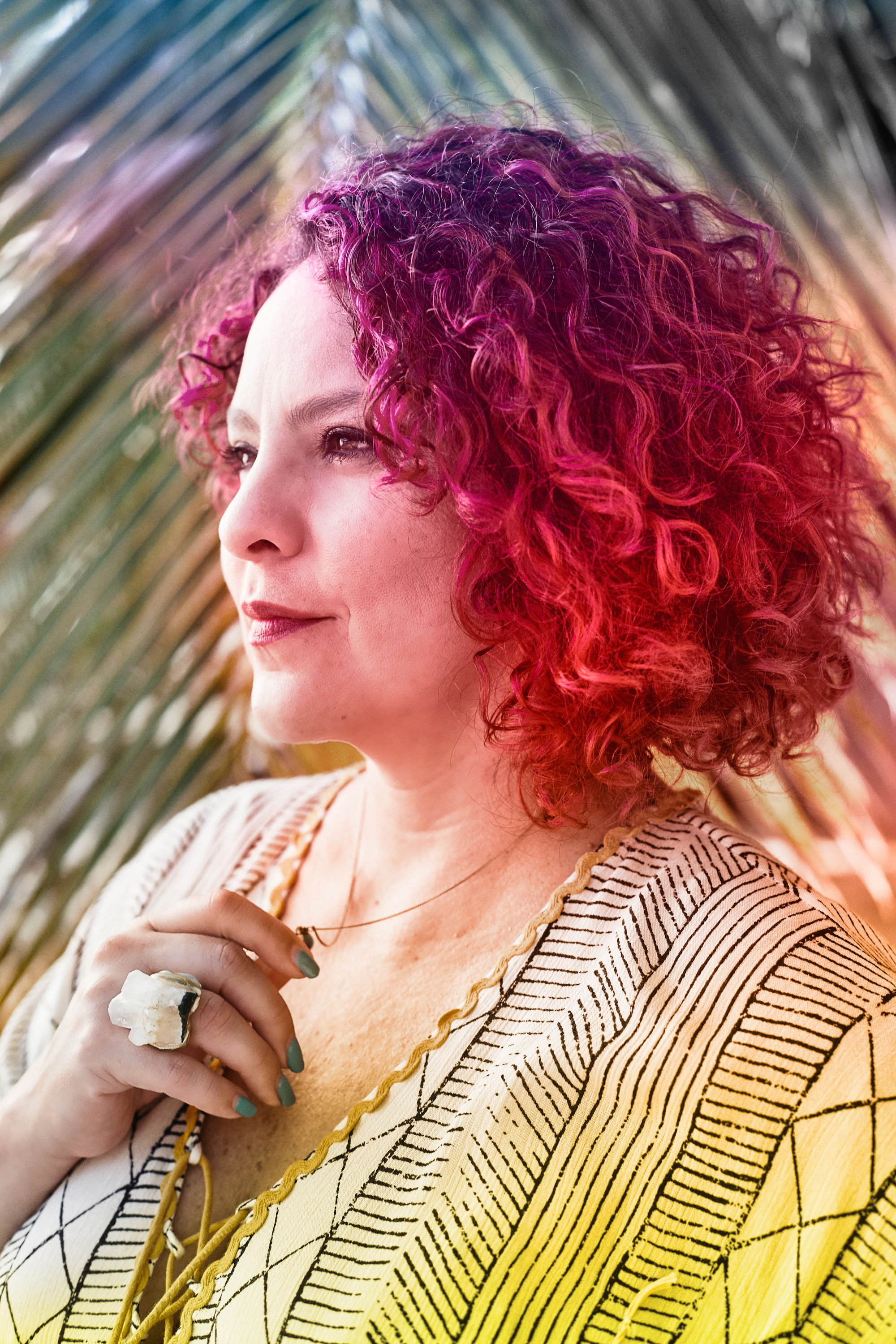 Narayana Montúfar is My Imperfect Life's resident astrologer, responsible for our weekly horoscopes and monthly horoscopes. She's also an artist, writer, and energy healer who finds inspiration in the symbolic language of astrology. An expert in the astrological studies of the Moon, she's the author of Moon Signs: Unlock Your Inner Luminary Power and was featured as one of Medium.com's Authority Magazine 2020's Strong Female Leaders, Destig Magazine's Top Artists to Collect in 2020, and one of Vogue's 13 Astrologers to Follow in 2021.
You can also find her astrological work featured in numerous lifestyle publications like Teen Vogue, Refinery29, InStyle, Brit+Co, Bustle, Pop Sugar, Well + Good, Women's Health, Romper, and more. In her private astrology practice, Narayana's holistic approach seeks to create a positive impact by connecting each one of her clients to the uniqueness of their chart and illuminating their path toward the ultimate state of self-empowerment and self-discovery.