Bridgerton gets a new female lead for season 2
Anthony Bridgerton has found his next leading lady!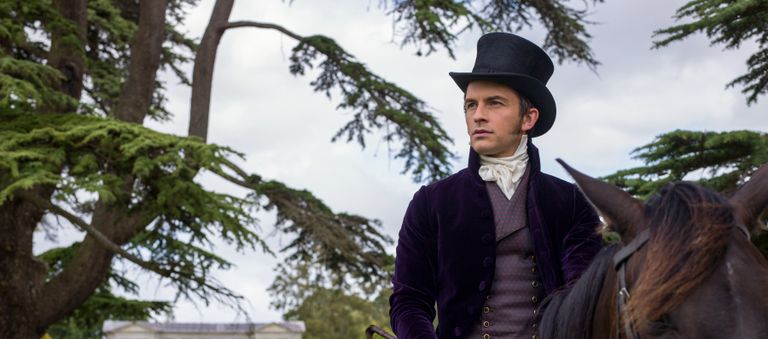 (Image credit: Netflix)
Bridgerton Season 2 is starting to take shape as Netflix has found the show's new leading lady: Sex Education star Simone Ashley. The streaming network has confirmed that the British actress will be joining the Bridgerton cast as Kate Sharma, the new love interest of Anthony Bridgerton.
Get ready to fall in love with Simone Ashley, who will play Kate in Season 2 of Bridgerton. Kate is a smart, headstrong young woman who suffers no fools — Anthony Bridgerton very much included. ` pic.twitter.com/xdVilOjL4YFebruary 15, 2021
See more
• Who narrates Bridgerton? You might be surprised to find out
Ashley's Kate Sharma will be a woman of Indian descent who has newly arrived in London when she attracts the attention of the eldest Bridgerton sibling (played by Jonathan Bailey). The show's second season will center on Anthony's pursuit of a suitable marriage.
The official character description reads: "Kate is a smart, headstrong young woman who suffers no fools—Anthony Bridgerton very much included."
The second season will draw from the sequel in Julia Quinn's romantic Bridgerton book series, 'The Viscount Who Loved Me,' which follows Lord Anthony Bridgerton to find his viscountess. The show is scheduled to begin production this spring in London.
Teasing Bridgerton's second release, Jonathan Bailey posted last week that the second season will be just as "brilliant" as the first.
Bailey sat down with British Vogue ahead of the casting announcement: "I feel like the campy, plush spectacle of the Bridgerton world is only going to get more pronounced in the best way possible."
"It's mad, and it's brilliant. There are also going to be a lot of brilliant characters introduced in this series—and it's not just Anthony that we're going to delve into." Bailey added: "There's just going to be more of what everyone loves, I think."
Showrunner Chris Van Dusen spoke with The Today Show before the announcement: "We're really going to be focusing on the eldest Bridgerton brother next season, Lord Anthony Bridgerton. We left him at the end of the first season at a bit of a crossroads, so I'm looking forward to jumping in and discovering how he fares on the marriage market."
It's safe to say we've got plenty to look forward to with Bridgerton's new leading lady!
Lifestyle news writer