A ColourPop x Lizzie McGuire spring make-up collection is about to drop
This is what dreams are made of!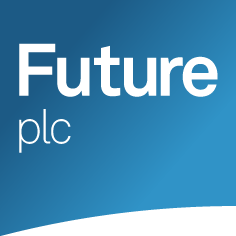 (Image credit: Alamy)
Have you ever wanted to try out all of Lizzie McGuire's beauty tricks? Well, now is your chance, as ColorPop has announced a pretty exciting collaboration, the ColourPop x Lizzie McGuire collaboration, to be released on March 26. 
The bomb collection will contain eight '00s-inspired products, including the brand's first-ever glittery So Juicy glosses and all of the pink goodies will have a bubble gum flavor.
Not only that, but fans will be able to choose from a variety of sheer eyeshadows, sparkly sheen highlighters, and so much more. 
Lizzie's co-stars haven't been forgotten either as the ColorPop x Disney collection features three extra color choices dedicated to Lizzie's cast members: Miranda, Gordo, and Lizzie's dream man Ethan Craft.
The collection will also include a Bubblegum Pop Lip Scrub that comes with a trio of glosses you'll definitely be able to stuff into your inflatable backpack! The new glittery hues are so chic there's no way your beauty routine can miss out on these Lizzie-inspired treatments.  
No ColourPop collection would be complete without an eyeshadow palette, and the brand went above and beyond for this latest version. The 'What Dreams Are Made Of Palette' comes in 12 different colors and finishes, including matte and chrome.  
ColorPop released a statement ahead of the announcement which read: "Grab your ankle bracelet, hair crimper and butterfly clips… it's time for some outfit repeating! 💖🌸🦋 – Can you guess the star of our next collaboration?"
And just like us, former Disney star Raini Rodriguez shared her excitement as she commented: "Ohh yaaaaaa I definitely need this one! Brings back all my great childhood memories 🤩."  
Fans naturally took to Twitter to celebrate the iconic new collaboration, but some expressed disappointment that this wasn't the Lizzie news they were hoping for.
In case you missed it, Hilary announced back in December that the Lizzie McGuire reboot had been formally canceled after months of trying to make it work.
At least we'll get to have a tiny bit of Lizzie back in our lives with this new makeup collection!