Calm app review: is the sleep-meditation app worth the money?
The Calm app is one of the most popular apps for meditation and sleep, but is it actually good? We investigate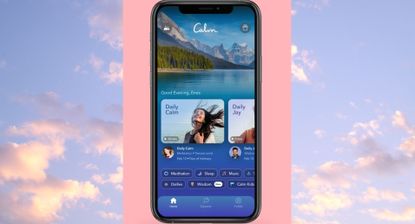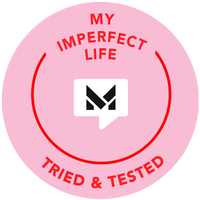 (Image credit: Calm)
My Imperfect Life Verdict
For both those new or familiar with meditation, the Calm app can help you relieve stress, anxiety and insomnia in minutes...
Reasons to buy
+

Soothing, slick design

+

Easy-to-use / functional

+

Broad-ranging content

+

Accessible meditation education
Reasons to avoid
-

Financial commitment

-

Takes a little time to come to grips with
Feeling burnt out working from home? Struggling to switch off your mind before bed? Enter: The Calm app.
The Calm app is one of the best meditation apps in the digital marketplace. It frequently ranks among the most popular—alongside key rival, Headspace—and surpassed a whopping 100 million downloads in 2021.

After being launched out of wellness-loving California in 2016, the Calm app has become an effective all-rounder that's suitable for both meditation newbies and veterans. It helps you de-stress as well as reduce anxiety, boost productivity, and is a good solution to the problem of how to get better sleep.

Indeed, the Calm philosophy is "mental fitness"—that our brain is a muscle that needs to be regularly flexed in order to build strength and resilience. And through a musical, soothing interface, they guide you every step of the way.
The Calm app is available in the Apple Store and on Google Play. After you've downloaded it, you'll be able to try a "taster" selection of features for free—however, in order to utilize the app in its full glory, you'll need to subscribe to the "Premium" version. You can try this for free as part of a one-week trial. After this, you'll need to fork over $14.99 per month, $69.99 annually or $399.99 for a "forever" subscription. However, do note that its monthly and yearly prices can vary greatly depending on whether it's on special offer.
Everything to know about the Calm app
Design of the Calm app
When I first landed on the app's homepage I was shocked. Not because I found anything alarming, mind, but because—unlike WhatsApp and Instagram that can instantly trigger a mental spiral of panic and comparison when I go onto their feeds—it made me feel instantly at ease.

The first thing you see is a relaxing blue screen that reminds you to "take a deep breath." You're then presented with a beautiful image of a lake flanked by snow-tipped mountains and the sound of water gently hitting the shore. Along a horizontal sidebar at the bottom, there are clear icon options directing me to their "Meditate," "Sleep," and "Music" sections. Scroll down on the homepage itself, and there's a cohort of suggestions—such as the "Daily Calm" meditation narrated by the app's head of mindfulness Tamara Levitt, and a sleep story read by actor Cillian Murphy.

From the color scheme (predominantly a cerulean blue with lashings of pink and purple that are reminiscent of sunrise and sunset) and the curved edges of the font, the aesthetic result is very (sorry, but it's true) calming.
Functionality of the Calm app
This is one of the few places the Calm app slips up. It's not instantly clear where to get started. I scroll down the homepage and am greeted by interesting but unclearly-named categories called "Mental Fitness," "Recent Sparks," and "Quick & Easy." There is also one called "Meditations," which is somewhat confusing—isn't the whole app essentially meditations?

But once you've taken the time to delve around, it's possible to find exactly what you need. Type "anxiety" into the search bar and it comes up with plenty—but not an overwhelming number—of options. After a week of use, I'd land on the homepage to find all my go-to sessions neatly filed under "Recently Played."

Your profile on the app also keeps a handy track of your total number of sessions, how many "mindful minutes" you've accumulated, and your streak of days, which is great for accountability. The aforementioned "Quick & Easy" category—that I had ironically quickly dismissed in a rush to find a sleep meditation—is now one of my favorites (and one I likely may not have found had it not been high on the homepage). The "90-second meditation to calm anger" and "Deep concentration - 2 minutes" are winners if your schedule is busy.
Content on the Calm app
This is where the app really comes into its own. The breadth of meditations is incredible, which means you'll likely never do the same session twice. My first was a does-what-it-says-on-the-tin "Deep sleep - 15 minutes," but it wasn't long before—during a stressful afternoon—I found the "Panic SOS - 10 minutes" and, the next day, the highly-motivating "A champion's mindset" narrated by basketball star LeBron James.

Indeed, the app was quickly changing what I had thought meditation could be used for. The section on "Mental Fitness" taught me that, even if I was having a good day (read: less anxious), I could still check into the app to boost my productivity and focus.

I was a little bemused, however, by the 1 hour 28 minute "Rain on Leaves - Extended Mix," which was—quite literally—the sound of rain on leaves all the way through, that was intriguingly "curated by LeBron". But it sure did help me meet my deadlines (unlike the 30-minute "Washing Machine" background noise option, but each to their own)!
Features of the Calm app
One thing experts rave about with this app is the fact it educates you on the practice of meditation—crucial, they feel, for getting the full benefits. For example, the "How to Meditate" session is a must-listen if you're a beginner.

Another clever thing they do is, as well as offering one-off meditations, have a series of meditations that act like courses on a particular topic (I really enjoyed "The Confidence Series"). For those who love to journal, there is a handy "How are you feeling?" quiz to fill out.

But by far my favorite part is the "Mindful Walking," with time options of between five and 30 minutes. As someone who tends to fidget, being on two feet strolling through nature and sunny streets—with a specially designed moving meditation in my ears—helped me wind down most effectively of all.
Effectiveness of the Calm app
I checked into the app on a daily basis for a week, during what happened to be a period full of work stresses and relationship worries. I was highly strung, my mind was constantly whirring and I was struggling to sleep. While the first meditation was hard to give my all to, I quickly began to cherish the minutes in the day when I didn't need to do anything but close my eyes, breathe and absorb Tamara's dulcet tones.

That's the thing—even if you're working from home alone, checking into the app feels somewhat like a problem shared (and therefore a problem halved). The broad range of specific content made this incredibly easy to do. But equally, with the focus on "Mental Fitness" in addition to issues like depression and insomnia, it rebranded in my mind that meditation isn't just one activity to invest time in when you've reached an anxious, breaking point, but rather something to be checked into on a daily basis.

By day seven, the app had successfully helped me press pause on worrying thoughts so I could view a situation with logic rather than emotions, and had me snoozing for a deliciously refreshing eight hours a night once more.
Calm app summary
At whichever life stage, or headspace, you're at, there is something in the Calm app that will help you. Sure, you can find meditations for sleep and anxiety for free on YouTube, but this has a variety of expert-led options all packaged up neatly and prettily in one place. (I'd much rather click onto their blue landing page than dodge pop-up ads in a moment of psychological crisis!)

For this reason, it is fantastic for introducing beginners to the practice, and as you progress along your meditation journey, it will also teach you that there are so many ways in which it can help all aspects of your life. As such, I would highly recommend giving the premium version of the app a go (although keep an eye on the annual price to make sure you get the best deal). It may seem like a chunk of money, but it's far less than a gym membership and your mind is worth just as much investment as your body. For real!
Looking for even more apps to help boost your quality of life? Add these productivity apps, the best sleep trackers and handy money-saving apps to your smartphone STAT!
Lauren is a freelance writer and editor with more than six years of digital and magazine experience. Most recently, she has been the Acting Commissioning Editor of Women's Health—where she co-produced the Going For Goal podcast—and has previously also written news and features for titles including The Telegraph, Grazia, Stylist, Dazed, The Sun's Fabulous, Yahoo Style UK and Get The Gloss. She covers all aspects of lifestyle, specializing in health, beauty, and travel. Can't live without: oat milk lattes, new podcast episodes, long walks, and great skincare.