Dyson Supersonic hair dryer review: Is actually worth the hype and price-tag?
It might seem pricey, but the Dyson Supersonic hair dryer could change your haircare routine as you know it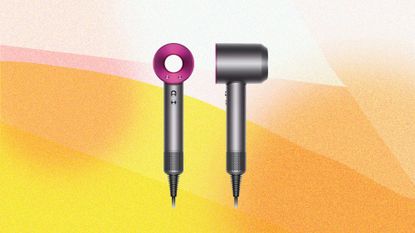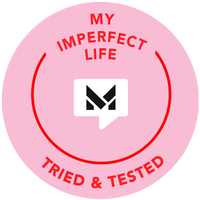 (Image credit: Dyson)
My Imperfect Life Verdict
Quiet, smooth and dripping with Dyson style, this innovative hair dryer cuts drying time, allows for increased control over different hair types and styles, and leaves a smooth, shiny and healthy finish.
Reasons to buy
+

Fast and powerful

+

Soft and shiny results

+

Easy and comfortable to use

+

Reduces heat damage

+

Quiet operation

+

Feels luxurious and cutting-edge
Reasons to avoid
-

It's an investment piece
Back in 2016, the Dyson Supersonic hair dryer burst into the beauty scene and took home haircare into a new dimension. During a time when amongst our biggest life problems lingered too many social plans, frizzy hair that took an age to style, and trying to come to terms with unforeseen political changes, Dyson ventured to fix at least one of those.
And it wasn't just the allure of a Dyson product—which had previously had their vacuum cleaners and air-purifying fans top of our homeware wishlists—that drew us into the brand's first foray into haircare. Whispers of its jet-like power, comfortable handling, and slick magnetic attachments were enough to cement Dyson's place in the world of hair styling—not only as an industry leader but as a trailblazer into the future of revolutionary technology.
Over half a decade later and after a certain unpredictable year somehow managed to take a shot at fixing those other two life issues of ours, and the Dyson Supersonic is still top of the best hair dryer lists around the globe. Here's why...
I tested the Dyson Supersonic hair dryer, here's what you need to know about my hair and haircare routine
I have the kind of hair that could be blow-dried sleek and straight by a top stylist one minute, and by the time I've walked to the car, it resembles a style akin to Monica's from Friends—even without the humidity. Luckily, my strands are quite thick and resilient, so can handle some heat exposure without drying up too quickly.
That said, I have found it can become dry and brittle if I use a lot of heat without protection or if I use a bad quality styler or hair dryer that relies solely on extreme degrees of heat. And in order to get any level of sleek and straight that won't start to grow outwards as soon as I step out of my house, I do need a powerful jet of air to start off the styling after it's combed out post-wash. I would usually follow with some sort of hot plate to finish it off. The Dyson Supersonic not only boasts a powerful stream of air, but the attachments allow for specific targeting—so can it help create a smooth enough base for my heat styling?
---
---
Dyson Supersonic hair dryer: The need to know
Targets: Designed for all hair types, including thick and coarse, curly, fine, damaged, and prone to flyaways.
USP: Fast drying without extreme heat thanks to the product's high pressure, high-velocity jet of air.
Specs: 659g weight | 1600W power | 3 speed settings | 4 heat settings | 2.5m cord length | 2-year warranty | 3 colors available | 5 styling attachments included
Dyson Supersonic hair dryer design
Given its cutting-edge technology claims, it's only fitting that the Supersonic sports a look that completely turns the look of the typical hair dryer on its head. Stepping away from the classic—and usually quite cumbersome—design, the Supersonic is a compact gadget with a sleek open doughnut barrel that emits the air.
With a small, powerful digital motor housed in the handle—rather than in the barrel like most other hair dryers—the ergonomics are pleasingly different from the usual blow-drying experience.
The heavier base and lighter head give you more control over the device, making it a lot easier and more comfortable to handle than the usual dryer. And the open barrel also negates the need for the typical dust-ridden blade that has plagued our beauty admin task lists since our teenage years.
This considerate design in hand with the soft matte handle and magnetic attachments (more on that later), establishes the Supersonic as a sophisticated and impressive titan of the industry—and that's before I've even powered it up.
Dyson Supersonic hair dryer attachments and controls
The regular clunky switches we're all used to have also been upgraded to slick speed- and temperature-control buttons, which boast subtle colored lights to help you keep track of which setting you're using. And while the brand's signature grey and fuschia coloring does give me the thrill of being part of the exclusive Dyson club, there is also a more gender-neutral black and nickel option or one of the many limited edition hues that the brand offers too.
Now to address the many excitable whispers about this avant-garde piece of tech—one of my very favorite things about the Supersonic has to be its impressive magnetic nozzles, which all come in a chic satin finish. There are five attachments that come with the dryer:
Gentle Air attachment—for fine hair and sensitive scalps
Styling Concentrator—emits precise and controlled airflow for blow drying
Diffuser—encourages natural drying for curly hair and help reduce frizz
Wide-tooth Comb attachment—designed to create length, volume and shape in coily and afro hair
Flyaway attachment—their newest nozzle to reduce flyaways for a smooth, shiny finish
Each accessory can be attached or detached with a pleasing magnetic click, which is strong enough to secure each onto the dryer without them falling enough but also smooth and easy to remove.
Dyson Supersonic hair dryer performance
The most outstanding aspect of this dryer is its strong motor, which—unsurprisingly, as it hails from Dyson—is six times faster than other motors on the market. It uses the same famous technology that's used in the brand's vacuum cleaners, producing a powerful and concentrated jet of (not very hot) air (13 liters of air per second to be exact), which triples when it hits the hair.
This high level of air coupled with the intelligent heat control that checks the temperature 20 times per second, means that hair is quickly dried without too much heat and hence has less damage done. The Supersonic is all about force and precision over extreme temperatures, so hair can be styled quickly and with more control, making for a smoother and shinier finish that you'll be able to achieve with most of its competitors.
Dyson Supersonic hair dryer: The verdict
With snazzy technical features wrapped up in a chic little package, this hair dryer really does seem well worth both the hype and price tag.
Thanks to the somewhat light overall weight, coupled with a hidden motor, improved ergonomics, and comfortable girth of the handle, I was left with no achy hands or arms whatsoever after drying my long, thick, and quite porous locks from dripping wet to bone dry. And the magnetic nozzles have become a luxurious convenience I never knew I needed but now can't seem to live without.
The jet-like motor and dryer's use of negative ions also meant that my hair was smoothed down and left with minimal frizz, without leaving it brittle from excess heat exposure. It was even left with a little bit of natural bounce and was definitely the sleekest it's ever been after a simple hair dry—meaning when I followed with my hair straightener, it cut my straightening time down and made for longer-lasting results.
It may be towards the top of the price spectrum when it comes to hair dryers, but if you're someone who struggles to handle a difficult hair type, is trying to make healthier choices for your hair, or who simply wants to cut styling time, then I'd say that this is definitely worth the investment.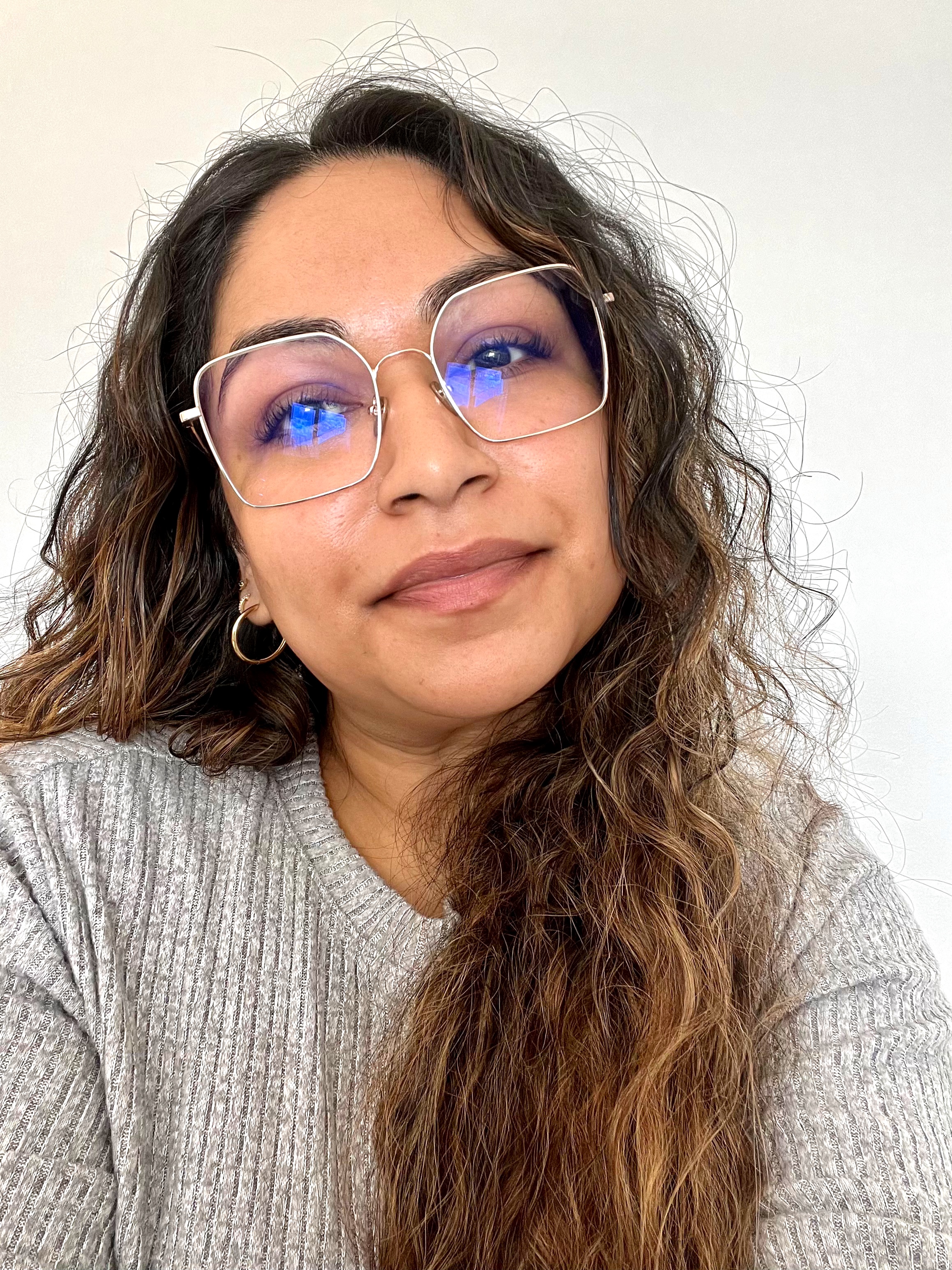 Former Deputy Editor at My Imperfect Life
Aleesha was Deputy Editor and Beauty & Fashion Editor for My Imperfect Life, where she headed up the beauty, fashion and eCommerce pages. Previously she was Shopping Writer at woman&home and gained an AOP awards nomination after working on their news team. She earned an MA in Magazine Journalism from City, University of London in 2017 and has since worked with a number of brands including, Women's Health, Stylist and Goodto. When she's not testing all the new beauty & lifestyle products on the market, Aleesha spends her time soaking up the newest bestsellers and Netflix releases, watching everything Marvel, learning about different wines, attempting new languages and traveling as much as she can.