The best cruelty-free makeup brands that don't skimp on quality
Cruelty-free make-up brands don't have to mean low quality and a narrow choice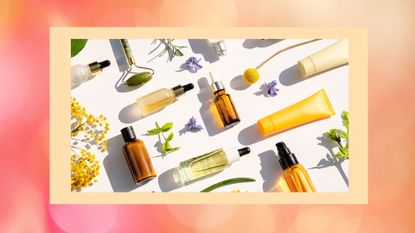 (Image credit: Future / Iryna Veklich for Getty Images)
Much like ethical diamonds, buying cruelty-free make-up brands for your skincare routine can feel like stepping into a minefield without hours and hours of self-conducted research. Unfortunately brands can hide behind third-party testing and carefully-worded labels, and ultimately conceal the fact that animal testing is used somewhere along the supply chain.
Legal regulations make it even easier for them by not requiring oversight or control for cruelty-free labeling. This means brands can slap on any sort of cruelty-free label and get away with it.
So, what's a beauty lover to do if they want to figure out how to choose moisturizer or a new lip colour while remaining mindful of the rights of bunnies, mice, and other animals? Find out here...
How to find cruelty-free make-up brands
For starters, PETA has compiled a long list of 100% cruelty-free make-up brands that have eliminated animal testing at all stages of supply, production, and final product testing. The database currently has 4,800 brands and is ever-growing, but My Imperfect Life has taken it one step further for you.
We have curated this list of some of the most accessible, luxe beauty products so that you can glow guilt-free. From the best non-comedogenic foundations to the best cruelty-free complexion enhancers, here are the brands we trust.
The best cruelty-free make-up brands: The My Imperfect Life edit
1. Charlotte Tilbury
As far as luxury beauty brands go, few are as coveted as Charlotte Tilbury's line of magical cosmetic products. Charlotte has long counted A-list celebrities among her clientele, so it's safe to say she knows her make-up.
Despite being on the expensive side, you will not regret a single purchase of Charlotte Tilbury make-up and skincare products.
2. Hourglass Cosmetics
Hourglass is a small line of natural, clean beauty products with the full approval of A-list celebrities such as Jessica Alba, Gwyneth Paltrow, Emily Blunt, Zoe Saldana, Margot Robbie, and Even J-Lo. What makes it so alluring?
Hourglass Cosmetics products are all of high quality and feel very luxurious, easy in application, and look great on everybody. Plus the brand focuses on products that are skin-friendly and vegan so that even those with sensitive complexions can use them with the best moisturizers for sensitive skin.
3. Illamasqua
If you love daring and bold colors for colorful eyeliner looks, you will love Illamasqua. It is a decidedly avant garde brand much loved by rebels and urbane subcultures for its playful tones.
And yet, Illamasqua is a favorite among celebrities and make-up artists, as well as one of the top cruelty-free make-up brands. Some of Illamasqua's global best-sellers include the Hydra Veil Primer and the Beyond Powder highlighter, both great places to start.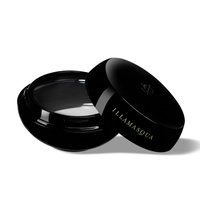 Illamasqua Hydra Veil Primer
RRP: $45/£34
Promising to create a smooth and dewy base for your make-up, Hydra Veil helps you on your way to that coveted glowy finish.
If you prefer to look matte instead, try the Matte Veil on for size.
4. Too Faced
Too Faced is a high-end brand especially loved for its lip products, bronzers and foundations.
It has a full range of natural and nude tones for all skin types. While they're definitely at the pricier end of our round-up, the products are worth every penny.
5. bareMinerals
If you want decent coverage without an overly cakey face, bareMinerals is right up your street.
Easily one of the biggest mineral make-up brands, the products use a variety of ingredients that make it one of the best cruelty-free make-up brands you can pick up without a second thought. And we love that the deluxe quality pigments stay on just like you want them to while being very skin-friendly as well.
6. e.l.f. Cosmetics
Though mostly known as a drugstore cosmetic brand, e.l.f. is one of the best brands that is officially sanctioned by PETA as being cruelty-free at all levels.
They're a great brand to experiment and try out new stuff, mostly because the products are so affordable while being of high quality. We're obessed with the e.l.f. Halo Glow Liquid Filter and their make-up brushes are fantastic! Just make sure to pair them with one of the best makeup brush cleaners to keep them in great condition and ensure that they last you as long as possible.
7. Anastasia Beverly Hills
Lovingly known as ABH, Anastasia Beverly Hills is a very popular cruelty-free make-up brand that has been trending on social media for the longest time.
The brand makes some of the best eyeshadow palettes, while its lipsticks are both to die for and super easy to apply, even for those without the practiced hand of a professional. 10/10 would recommend to all.
8. Tarte Cosmetics
Every girl needs some Tarte Cosmetics in her collection. These cruelty-free, gluten-free and generally no-nasties cosmetics are perfect for a wide range of skin tones, whether you want to bury blemishes or boost your natural glow.
As a plus, each product is extra-nourishing for your skin to accompany the work of the best moisturizers for dry skin, thanks to natural ingredients such as Amazonian clay and goji berry extract.
9. Milani
Another high-quality drugstore cosmetic brand, Milani is one of the best affordable make-up brands. The company sells some tantalizing lipsticks to rival the most popular MAC lipstick shades, and its Rose Powder Blush is almost a staple for everybody who loves Instagram.
That's because it does great with flash photography thanks to its high coverage. Buying Milani is sure to make you look and feel gorgeous, guaranteed.
10. The Body Shop
The Body Shop is one of those household names that you know you can trust, and has long been synonymous with being anti animal testing.
As well as its whole host of cult facial skincare, bath and body products, the brand even offers a natural, chemical-free Nutriganics range, which is ECOCERT-certified to accompany the best foundations for sensitive skin.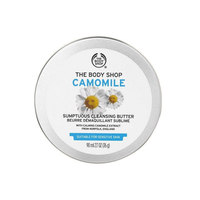 The Body Shop Chamomile Sumptuous Cleansing Butter
RRP: $6/£11
This is everything you want from a good cleansing balm to take off everything from the best bb creams to a full glam face.
Thick, oily, removes all of your make-up, and rinses cleanly off your skin and down the sink. Divine.
And there you have it, our edit of the best cruelty-free make-up brands to get you started. Happy shopping!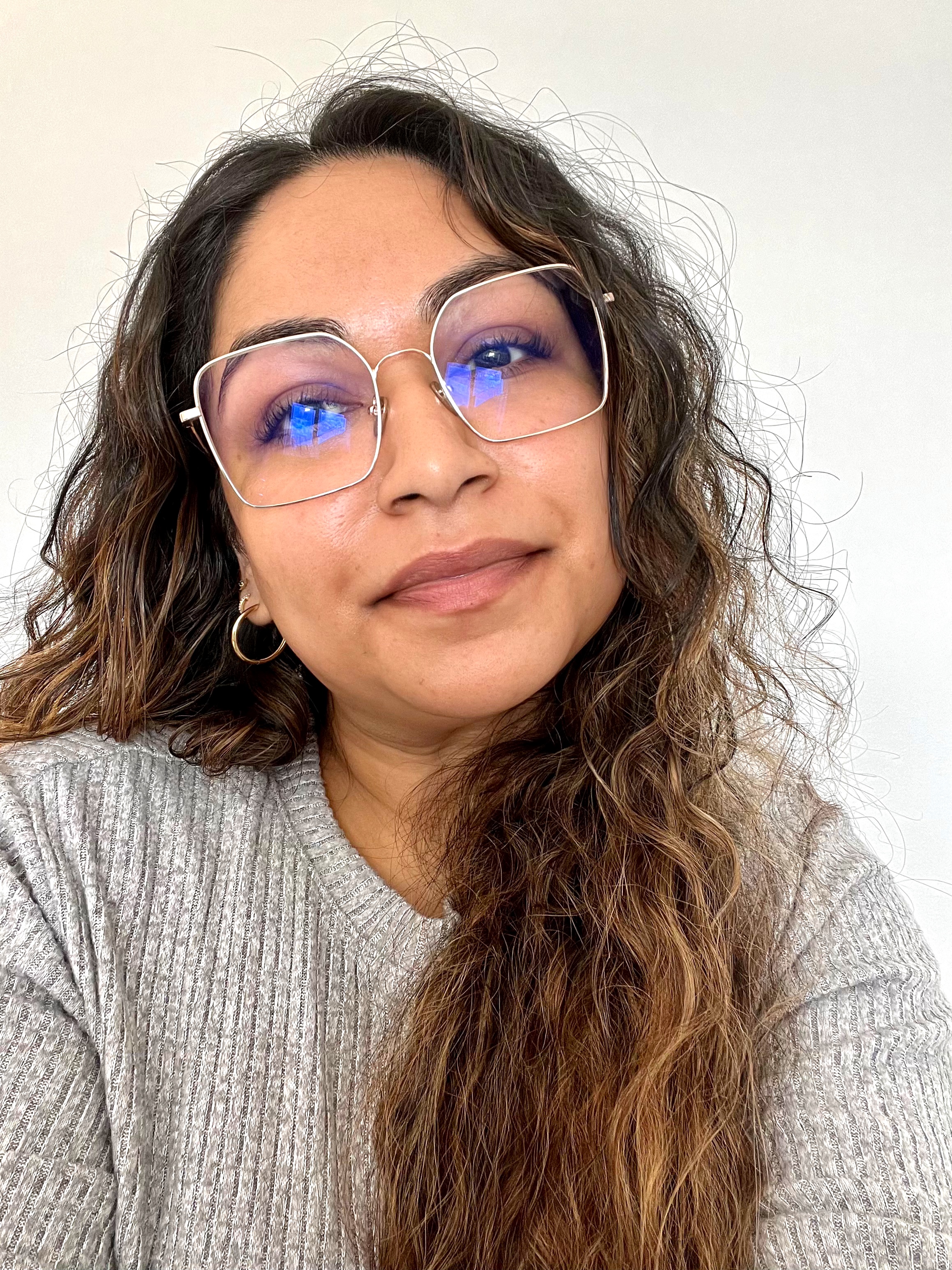 Deputy Editor at My Imperfect Life
Aleesha is Deputy Editor and Beauty & Fashion Editor for My Imperfect Life, where she heads up the beauty, fashion and eCommerce pages. Previously she was Shopping Writer at woman&home and gained an AOP awards nomination after working on their news team. She earned an MA in Magazine Journalism from City, University of London in 2017 and has since worked with a number of brands including, Women's Health, Stylist and Goodto. When she's not testing all the new beauty & lifestyle products on the market, Aleesha spends her time soaking up the newest bestsellers and Netflix releases, watching everything Marvel, learning about different wines, attempting new languages and traveling as much as she can.