The best upcycled fashion brands for all styles and budgets
Get into these stylish and cool upcycled fashion brands without breaking the bank
Included in this guide:
1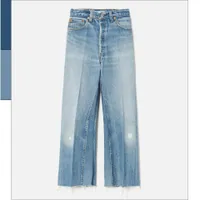 Re/Done
2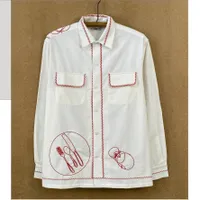 Bode
3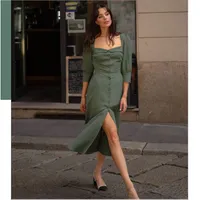 Gaâla
4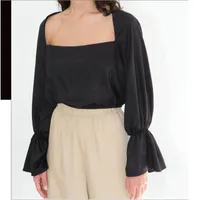 Oh
Seven Days
5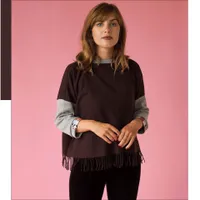 Antiform
6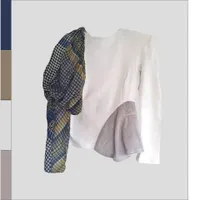 Fanfare
7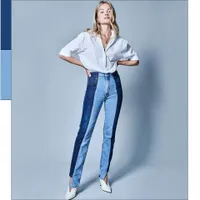 E.L.V
Denim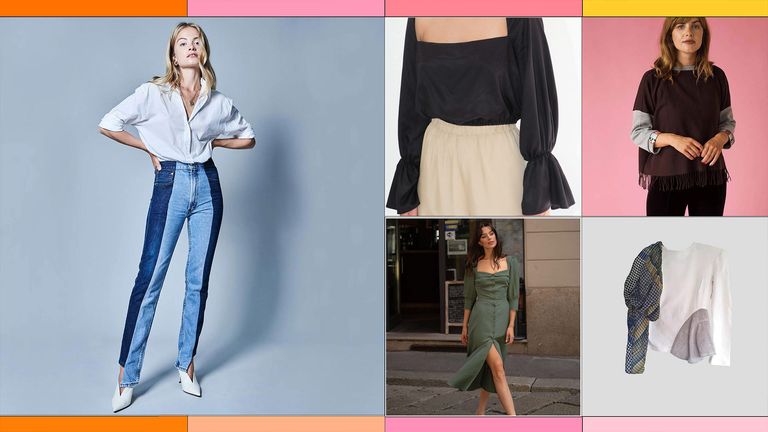 (Image credit: E.L.V Denim / Oh Seven Days / Antiform / Gaala / Fanfare)
With sustainability and conscious consumerism gaining more visibility—rightfully so—we've been introduced to a range of new techniques and technologies that are helping fashion move forward to a circular economy model. Recycling, reselling, downcycling, upcycling… the list goes on.
We're all trying to do our best, and whether that is looking for one of the best sustainable fashion brands or sustainable jewelry brands to purchase, one thing is for sure—wherever you are on your quest for a more sustainable living journey—it's important to start somewhere.
There are a wealth of brands that are utilizing new technology and constantly thinking of ways to have a more green product. We've rounded up our favorite upcycled fashion brands that are getting creative and making the most of deadstock fabric and items that would otherwise go to waste.
The My Imperfect Life edit of the best upcycled fashion brands
1. Re/Done
Re/Done
The best upcycling brand for truly one-of-a-kind denim
Reasons to avoid
-
Prices vary but can be expensive
Seen as a movement more so than a fashion brand, Re/Done is all about championing the history of each individual piece. Based in LA, the brand doesn't use chemicals and uses water-conserving practices to give a new lease of life to preowned items. They believe that a pair of jeans tells a story—every patch of discoloration and color fade or every tear and ripped knee is part of it. To celebrate this and in a bid to move to a more circular fashion module, the jeans are re-done, carefully taken from their seams, and made into a new a truly unique piece of clothing.
Re/Done started with using two styles of denim, a skinny cut, and a looser straight leg option, and later added a high-rise option into the mix. Now there are several cut options to choose from including tops, jackets, and other upcycled pieces. Within each option there are several pairs, so that means the very piece you click on and buy is the piece that you'll be sent.
We love the High rise wide-leg crop denim ($320) which can be worn with a simple T-shirt and trainers or styled up with a pair of chunky boots and crochet knit.
2. Bode
Bode
The best for luxury high fashion pieces
Reasons to avoid
-
Not every piece has been created using reused fabric, so you need to double check before purchasing.
Yes, we know that Bode is technically menswear but there are several pieces from the upcycled fashion brand that would fit seamlessly into your wardrobe too. Bode utilizes antique fabric and materials to create new pieces. With everything from relaxed blazers to plaid trousers, bags, cords, and even homeware bits too, there really is something for everyone.
We love the start detailing on this dinner plate shirt, which when worn with sneakers and tucked into blue jeans makes for the perfect summer outfit.
3. Gaâla
Gaâla
The best upcycling brand for ladylike and feminine dresses
Specifications
Specifications: 100% linen
Reasons to buy
+
Large variety of styles
+
Great quality
Gaâla is an international brand in all its aspects: French design combined with Belarusian craftsmanship and Italian textiles. Using mainly excess production materials and deadstock fabrics, the fashion label creates timeless pieces that will go from one season to the other.
The Gaâla mantra is "create for the needs of today while enabling the needs of future generations", therefore they're always looking for ways to lower their impact on the environment. The brand makes delicate and feminine dresses in all sorts of prints in classic yet fashionable styles. We love the sleeves and neckline of the button-down Esther dress and the delicate lace-up back.
4. Oh Seven Days
Oh Seven Days
The best upcycling brand for unique tops
Specifications
Specifications: Cotton and elastane
Transforming fast fashion's leftover in slow fashion sustainable staples, Oh Seven Days designs are both original and multifunctional. The brand is based in Istanbul, Turkey, where they source their surplus fabric from local factories —as Istanbul is one of the main textile manufacturing capitals in the world that's a great advantage.
Oh Seven Days works around a different business model: the availability of the fabric dictates production, which makes total sense for an upcycling brand. We're obsessed with the brand's modern aesthetic. The tops with contemporary shapes and neckline, in particular, are our favorites. We can totally see ourselves wearing the Winnie top in black with high-rise light blue denim and trainers for a casual pub lunch.
---
---
5. Antiform
Antiform
The best upcycling brand for cosy and stylish jumpers
Specifications
Specifications: Silk, wool and jersey mix
Reasons to buy
+
Great quality
+
Affordable
This pioneering sustainable fashion brand has been championing upcycling and recycling since 2007. Using reclaimed materials sourced from Yorkshire and mixing heritage craft fabrics and processes, Antiform creates modern pieces that have a story behind them. Speaking of story, they go one step further with their Antiform x You special customized collection. You can choose the central material from their huge fabric library and add your touch to it by using some of your preloved clothing—thus enabling you to tell your own story. This special collection is available in two designs: the folk dress and box jumper, the latter being their signature style and our favorite. The box jumper comes in different combinations of colors and patterns and is your go-to option to elevate up the weekend cozy-jumper, denim, and boots combo The tassels and the patchwork silk detail on the sleeves make it even more special.
6. Fanfare
Fanfare
The best upcycling brand for statement and creative pieces
Specifications
Specifications: Recycled offcuts and organic cotton
Originally created two years ago under the name 'Fabric for Freedom', Fanfare is now a reference when it comes to statement upcycled fashion. Think of patchworks, different shapes and volumes, and creative designs—exactly the opposite of sustainable fashion dated preconceptions as boring and tasteless. Fanfare mixes recycled and organic materials with repurposed fabrics creating contemporary and classic pieces. Linen suits, cargo pants, and co-ord sets are some of their wardrobe staples.
However, we have to admit that what caught our eye were the over-the-top styles, in particular, the incredible patchwork and voluminous sleeve top. You can let it take center stage pairing it with black trousers and loafers, or wear it with a leather skirt and boots.
7. E.L.V Denim
E.L.V Denim
The best upcycling brand for cool denim
A staple piece in everyone's capsule wardrobe, who doesn't love denim? Even more, if it combines sustainability and great design all in one. E.L.V Denim sources all its jeans from vintage warehouses around the UK, and they use only 7 litres of water in their washing process. Just FYI, it takes around 7,000 litres to make one single pair of new denim trousers.
Their production is based in East London using traditional and sustainable denim methods and ensuring their workers are paid a fair living wage. They have a variety of colours, shapes, and washes, as well as jackets and shorts. Our top pick is the straight leg trousers in dark and light shades of blue—the uneven hemline seriously ups the style stakes. Wear it with a roll neck, wool blazer and heeled boots for the ultimate cozy and stylish look.
Manuela is a Brazilian fashion & lifestyle stylist and writer, based in London since 2016. After working in different areas within the fashion business, both in the UK and in Brazil, she no works in fashion and media magazines in the UK. Passionate about all things culture-related, traveling and scuba diving.