What are antioxidants and how do they work in skincare?
We break down the benefits of antioxidants in skincare and the top products containing them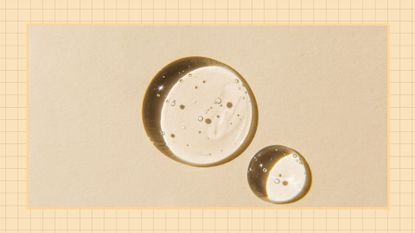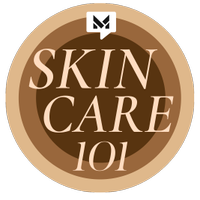 (Image credit: Future/Getty)
Get the 101 on antioxidants in this Skincare 101—our comprehensive skincare dictionary of every ingredient that you need to know about.
Antioxidants are one of the most essential ingredients in skincare thanks to their ability to protect against free radicals, which come from harmful envrionmental aggressors.
There are several products in the typical skincare routine that contain antioxidants—namely vitamin C, but there are a few other products that antioxidants work well with too.
But what exactly do antioxidants do for the skin, why are they so essential and how can you best include them in your routine? We break it down here...
What are antioxidants?
Antioxidants are compounds that prevent oxidation, and their properties are thought to reduce cellular damage by neutralizing free radicals. Free radicals are tiny molecules that contain oxygen and an odd number of electrons. Without getting too technical, antioxidants essentially neutralize free radicals by balancing out the number of electrons.
While the human body does produce some antioxidants, our diet is a great way to get antioxidants into our bodies. Some dietary antioxidants include beta-carotene, lycopene, selenium, lutein, manganese, zeaxanthin, vitamins A, C, and E. Fruits, vegetables, grains, nuts, eggs, and dairy products are good sources of natural antioxidants. Blueberries, goji berries, strawberries, raspberries, artichokes, beans, dark chocolate and most superfoods are also excellent sources of antioxidants.
What are the benefits of antioxidants in skincare?
Just like in our bodies when we consume them, antioxidants also offer some environmental protection to our skin by defending against free radicals that cause said oxidative damage, and shield against other aggressors such as pollution and UV rays.
According to an article published in the US National Library of Medicine National Institutes of Health (NLM NIH): "The management of topical and oral antioxidants can help dermatologist to intervene in the oxidative processes safely and effectively since they know the mechanisms, limitations and potential risks of using these molecules as well as the potential benefits of available associations".
Found in products like La Roche-Posay Pure Vitamin C10 Serum and Origins GinZing Moisturizer, antioxidants are also widely referred to as a great anti-aging ingredient in skincare because of their protective abilities, helping to brighten skin for a more youthful glow.
How to add antioxidants to your skincare routine
Like how you can generally use vitamin C morning or night, antioxidants can be used included in both your morning and evening skincare routines. But as they offer a level of environmental protection it makes sense to use them in the morning as part of a leave-on formula, like in a serum and/or your best moisturizer.
Vitamin C, vitamin E and green tea are all examples of skincare ingredients with antioxidant properties. Use a vitamin C serum to help protect your skin from damaging free radicals; the best vitamin C serums are also especially effective at reversing signs of ageing by encouraging collagen production.
When it comes to how to use vitamin C serum and other antioxidant products, remember to always follow up your morning skincare routine one of the best sunscreens for face (at least SPF 30) to protect your skin from the sun's harmful UV rays.
Retinol, one of the few proven ingredients that can smooth fine lines and wrinkles, is also an example of a skincare ingredient with antioxidant benefits, though most people opt to use it in the evenings. Try introducing one of the best retinol serums to your skincare routine to reap its benefits.
---
---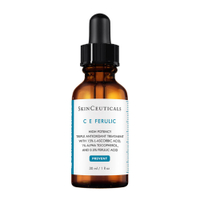 Skinceuticals C E Ferulic Serum
RRP: $169/£145
A product that's rightly achieved cult status in the skincare world, this Skinceuticals number combines top antioxidants vitamin E and C alongside ferulic acid to brighten, tighten and firm.
See our full SkinCeuticals C E Ferulic review here
---
If you experience any adverse reaction to a skincare product, discontinue use immediately and consult your doctor if necessary. Skincare is a long-term game.
Breakouts may start to wither quickly with the right treatment, but most skincare benefits will rely on consistent use over weeks or months. Add antioxidants to your skincare regime and we're confident you'll see an improvement in your complexion with time.
Deputy Editor at My Imperfect Life
Aleesha is deputy editor and beauty & fashion lead for My Imperfect Life, where she heads up the beauty, fashion and eCommerce pages. Previously she was shopping writer for woman&home and gained an AOP awards nomination after working on their news team. She earned an MA in Magazine Journalism from City, University of London in 2017 and has since worked with a number of brands including, Women's Health, Stylist and Goodto. When she's not testing new products, Aleesha spends her time soaking up the newest bestsellers and Netflix releases, learning about different wines, attempting new languages and travelling as much as she can.