The biggest 2023 bodycare trends to know about for the year ahead
As we head into a new year, which 2023 bodycare trends will prove the most popular? Here's what the experts say...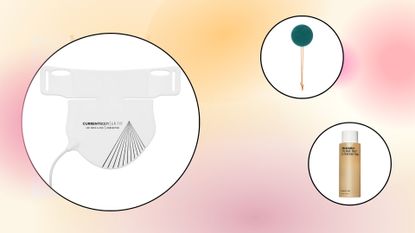 (Image credit: Future/brands pictured)
As the year draws to a close we start to consider the new beginnings on the horizon, which, in terms of beauty, means thinking about 2023 bodycare trends, makeup looks, and new skincare and haircare buys.
But here we'll actually be focusing on the body specifically. Previously far more neglected than the skin on our faces, the general consensus is that our bodycare regimes will continue to shift towards a similar approach to facial skincare routines, rather than being a case of slapping on some lotion and being done with it.
So, what can we expect to be slathering onto or zapping our bodies with next year? Here's what the expects have to say about the bodycare buzzwords that'll be big in 2023.
The biggest 2023 bodycare trends to know about, according to experts
1. Multipurpose products
While some skincare enthusiasts are wedded to their 10-step regimes, others have taken a more streamlined approach, and—like multipurpose makeup has risen through the ranks—multipurpose skincare and bodycare products are becoming more and more popular—both in terms of ease and from a money-saving perspective.
"With the cost of living hitting many of us hard, I see a shift towards dual action products and formulas that work for both the face and body or have interesting hacks," says Kimberly Medd, head of clinic at Face the Future. "COSRX Blackhead Power Liquid, for example, has become a viral sensation for its ability to diminish and prevent blackheads on the face, while also being used to ward off and treat ingrown hairs.
"BHAs are effective and powerful chemical exfoliants which gently slough away dead skin that clogs pores. They can penetrate the skin and unclog pores, which may be why Reddit users are hailing the ingrown hair-fighting abilities of the product," she elaborates. "As BHAs are oil-soluble, they're able to penetrate deeper into pores, helping to unclog them and remove the dead skin, which means they will likely be successful at soothing and clearing the inflamed little bumps left from shaving that can cause irritation."
---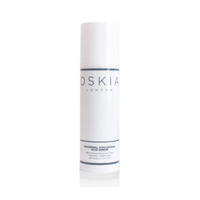 Oskia Universal Hyaluronic Acid Serum Gel
RRP: $74/£62
This supersized serum contains multi-weight hyaluronic acid for optimum hydration and can be used on both the face and body, making it a great multipurpose investment.
The price tag may seem steep, but when you consider the standard serum bottle size is 30ml, and this is 250ml, it puts things into perspective.
---
2. Targeted body washes
As the general "skinification" of our bodycare regimes continues, your shower gel is also likely to get an upgrade and tackle more than just getting you clean. Next year, we're likely to see a further rise in popularity of body washes containing common facial skincare ingredients—be they hydrating heroes like hyaluronic acid or even punchier actives like retinol.
More specifially, this year's Beauty Pie Trends Report found that searches for "niacinamide body wash" increased by 25% this year, so the skin texture-improving form of vitamin B3 is sure to be a frontrunner in 2023.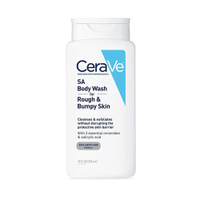 CeraVe SA Body Wash
RRP: $13.29
Everybody loves CeraVe, from dermatologists to beauty editors and TikTok content creators.
Fun fact: their best-selling smoothing salicylic acid body wash also contains niacinamide.
---
---
3. Exfoliating acids
Another spin-off from our "skincare routines for the body" theme is exfoliating acids. "The skin on your body has many of the same problems as that on your face; roughness, discoloration, dryness, signs of aging, a buildup of sebum, plus irritations such as ingrown hairs and keratosis pilaris—bumpy skin, most commonly found on the upper arms, caused by a buildup of keratin in the hair follicles," Dan Isaacs, director of research at Medik8. "We foresee that [more] brands will begin adopting skincare solutions to bodycare and, in particular, exfoliating acids.
"They have fast become skincare staples within beauty regimes, down to their proven ability to resurface the texture of our skin with fast, visible results," he continues. "But exfoliating acids aren't just for the face; acids can target body concerns, like the ones previously mentioned, with lots of different benefits."
To start you off in adding acids to your bodycare regime, Isaacs recommends Medik8's Smooth Body Exfoliating Kit. "Featuring both AHAs and BHAs, this powerful trio of products harnesses the powers of exfoliating acids, an ultra-nourishment complex and physical exfoliation to target a variety of body concerns."
---
---
4. Body tech
Body treatments have long been popular, but at-home body tools have becomes almost as popular as facial gadgets. "In clinic I often get asked about body treatments, in particular exfoliating and hydrating techniques for the body," says Dr Raj Aurora, FOREO skin doctor, GP and medical director of The FaceBible Clinic. "Another popular area is skin tech, like the launch of the Luna 4 Body device by Foreo; I'm already seeing a lot of interest in this skin cleansing device, which boasts gentle yet effective skin cleansing and exfoliating with its T-sonic pulsation technology.
"It's clinically proven to remove 99% of dirt and oil from the skin's surface, and also helps to reduce breakouts and improve microcirculation," she continues. "Silicone is 35 times more hygienic than a nylon body brush, there is nothing else like it on the market right now. I think we will definitely see this trending in the new year!"
Aurora isn't the only one to notice an uptick in beauty gadgets. "Post-summer we are seeing our customers purchasing more targeted treatments for those areas which are most affected by sun damage, with sales of our Neck and Dec Perfector having increased by 35% since September," says Laurence Newman, CEO of CurrentBody. "Your neck and chest are [often] exposed to the sun and the elements as much as your face, but rarely get as much focus. The CurrentBody Skin LED Neck and Dec Perfector is a soft, silicone LED mask that uses two forms of light—proven to fight wrinkles, fine lines and other signs of aging."
See our review of the CurrentBody Skin LED Light Therapy Mask
---
---
Body SPF 365 days a year
By now most of us have got the golden rule of skincare down: apply the best sunscreen for face every day, even when it's cloudy, even in winter. We'd guess that most of us are far less disciplined when it comes to applying sun protection to our bodies 365 days a year—but when the sun is responsible for 80% of visible skin aging, we should take care to apply SPF to every bit of exposed skin.
"Full body sunscreen year-round is something we often skip, but shouldn't," says Medd. "For 2023, I am urging everyone to make this a staple. Essential to even the most basic body care routine, sunscreen should always be applied to exposed areas of skin, even in winter.
"Vigilant sunscreen application is vital to protect skin against premature ageing and the harmful effects of ultraviolet radiation," she continues. "Go for a high-level of broad-spectrum protection, such as La Roche-Posay Anthelios Ultra-Light Body Mist SPF 50+. The invisible spray is easy to apply, doesn't leave any white marks, and is ultra-light." Our hands are almost always exposed, so it's a good idea to invest in an SPF hand cream, too.
---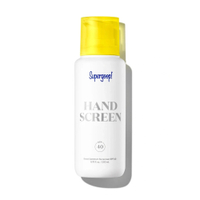 Supergoop! Handscreen SPF 40
RRP: $38/£37
Supergoop's facial SPFs are loved all over the world, but they also make a formula that's specifically for your hands—packed with glycerin, antioxidants and sea buckthorn.
---
Lucy is a beauty journalist who has written for titles including Marie Claire, Cosmopolitan, OK!, woman&home and Women's Health, as well as regularly contributing to My Imperfect Life. Her work covers everything from skin and haircare tips to trying and testing the latest beauty launches, and interviewing celebrities and experts. A certified dog person, her other interests include mental wellbeing, books, piña coladas and not getting caught in the rain.