The 'Emily In Paris' LED Face Mask is everywhere—here's why it's my new go-to for the winter months
The CurrentBody LED mask isn't just for anti-ageing, it comes with a host of other benefits...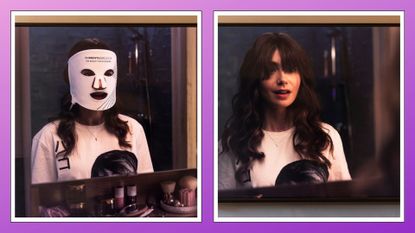 (Image credit: CurrentBody)
My Imperfect Life Verdict
Not just for anti-ageing, this easy-to-use and comfortable-to-wear gadget is breeze to fit into your skincare routine and will reward you with immediate results
Reasons to buy
+

Leaves skin glowy

+

Easy to use

+

Comfortable to wear

+

Easy to clean
Reasons to avoid
-

Goggles can be slightly uncomfortable
The CurrentBody LED mask is slowly becoming a staple in the skincare routines of the beauty world's savviest—from beauty editors to expert facialists, it seems everyone is curious about or already full-on in love with the clever gadget.
It even sports some major celeb approval already, with the likes of Kourtney Kardashian, Renée Zellweger, Suki Waterhouse and Kaley Cuoco fans of the device—not to mention everyone's favorite overseas fashionista Emily Cooper, who was spotted wearing the mask in the first episode of Emily in Paris season three.
So what's so special about the increasingly popular mask, how does it differ from other forms of LED light therapy and is it worth investment? Our in-house beauty editor Aleesha Badkar tried out the gadget and here's her honest opinion...
Firstly, what does the CurrentBody LED mask do?
CurrentBody claims that regular use of the mask can see wrinkles reduced in the face by up to 35% in four weeks.
The mask is also said to improve firmness in the skin by stimulating collagen production and leave skin brighter by encouraging cell renewal. The brand also claims that the mask improves skin tone and texture.
Is the CurrentBody LED mask good for acne?
While the near-infrared and red light wavelengths emitted from the mask can help to soothe skin and reduce inflammation—in turn minimizing the appearance of acne, soothing irritation and promoting healing—it likely won't help to prevent acne.
This is because experts recommend using blue light therapy in order to target acne as it is known to have anti-bacterial properties, which helps to prevent acne buildup on the skin. Blue light therapy also penetrates the skin's surface more deeply than red light therapy, in order to work towards tackling whatever might be causing the acne under the surface.
CurrentBody Skin LED Light Therapy mask review
Our beauty editor put the famous Emily in Paris LED face mask to the test to see if it is really worth the investment...
How do you use the CurrentBody LED Light Therapy mask?
I'm always a bit wary when trying out new skincare gadgets—pore cleansing tools, IPL hair removal devices, even my favorite PMD facial cleansing brush—but the CurrentBody LED mask put all of my concerns about intimidating hardware, tricky setup and complicated initial use to rest as soon as I opened it.
The very un-intimidating gadget comes with a USB port that plugs into the simple controller, a detachable and adjustable head strap, storage bag and even protective eye goggles—all of which is presented in such an uncomplicated format that I almost didn't need to crack open the user guide (obvs I did though—safety first and everything).
Setup is quick and straightforward and then it's a case of carrying out a sensitivity test before going in for a treatment. You simply place the mask over your (cleansed) face and tighten the strap around your head—which thanks to the soft silicone material is really easy and comfortable to do. One click to turn on the mask and then 10 minutes later (when the device handily turns itself off) you're done with your treatment.
How often should you use the CurrentBody LED face mask?
CurrentBody recommends using the mask five times a week for 10 minutes each time for the best results. Obviously, you don't have to use it as often as this if you'd prefer less facetime, but definitely don't go over the recommended treatment time.
So far, I've used it for a few days in a row and not had any discomfort or irritation. It's actually a time of day I've found myself looking forward to, as it's a little 10 minute break from the world of screens, errands and life admin where I can just tune out. I like to listen to a sound bath for some extra relaxation, but you could opt for meditation, music, podcasts, an audiobook or even just take the time for a bit of silence!
Does the CurrentBody LED mask work?
For me, yes it definitely does. I've only used the mask a handful of times so far, but I'm loving it already. After just a couple of uses I could already see a difference in my skin, with a natural glow to my skin each morning—it's the kind of fresh-faced glow that you would usually only see after an intense facial.
I also found that following the treatment with the brand's CurrentBody Skin Hydrogel Face Mask (apply AFTER using the mask, not before or during), boosted the results, as the intense rehydration left skin quenched and fresh—plus I'm a sucker for anything hydrating. However, this effect can be easily replicated with your best hyaluronic acid serum.
If you're looking for an extra brightening effect you could also follow your hydrating step with your best vitamin C serum or if looking for more anti-ageing benefits, one of our best retinol serums would work nicely. Top it all off with your best face moisturizer (or best moisturizer for dry skin if you want something extra nourishing and you're good to go).
As for the anti-ageing effects of the mask, I'm lucky enough to not have had much experience with fine lines and wrinkles as of yet, so that's not an area I can say I've seen results. However, I do have areas of pigmentation on my skin, so with continued use this may be something I can speak to.
How does it differ from other LED light therapy masks?
What really sets the CurrentBody LED Light Therapy mask apart from other similar products, is that it is made of soft, silicone material, rather than a hard plastic shell.
CurrentBody LED mask vs Dr Dennis Gross DRx SpectraLite FaceWare Pro
There are a few major differences between the CurrentBody LED Light Therapy mask and the Dr Dennis Gross DRx SpectraLite FaceWare Pro. The first and most obvious is the price. While the CurrentBody retails at $380/£279, the Dr Dennis Gross offering is relatively pricier at $435/£430.
However, the higher price of the Dr Dennis Gross mask comes with alternative treatments, as there are three treatment options, one of which is blue light therapy. The addition of a blue light therapy option makes this option a better choice for anyone looking to tackle and prevent acne through LED light therapy.
But while the CurrentBody mask comes with a soft flexible body that can adapt to the shape of the face ensuring full coverage, the Dr Dennis Gross is made from a hard shell so—while I've not actually tried the device myself—I imagine that it may be less comfortable to wear.
CurrentBody LED mask vs Omnilux Contour Anti-Aging LED Light Therapy mask
While again it's not one that I've tried, the Omnilux Contour Anti-Aging LED Light Therapy does actually seem pretty similar to the CurrentBody LED mask. It has a similar price at $395/£299, comes with a soft flexible casing meant to contour to your face (hence the name, I imagine) and uses both red and near-infrared wavelengths during treatments.
My Imperfect Life's verdict on the CurrentBody Skin LED Light Therapy Mask
So should you buy the CurrentBody Skin LED Light Therapy Mask? If you don't mind the investment and are looking for a healthy natural glow to the skin, I would say 100% yes.
As a beauty editor, I've used a whole number of different products and gadgets for glowy skin, and while I do have a set of favorites that do the job admirably (like the Therabody Theraface Pro, which I think is my favorite of the lot), this mask leaves me with that fresh facial look that I've seldom experienced from other products.
Of course, topical products help to quench and leave a dewy finish and I have used other gadgets that have plumped my skin nicely, but this gives a fully natural glow that I can notice straightaway when I wake up in the morning. As for its anti-ageing benefits, I've not got enough experience with fine lines and wrinkles to be able to speak much to that aspect of it yet, but with the results I've already seen I'm hoping continued use of the mask can help me to live out my JLo aspiration when I get to my 50s—well when it comes to my skin anyway...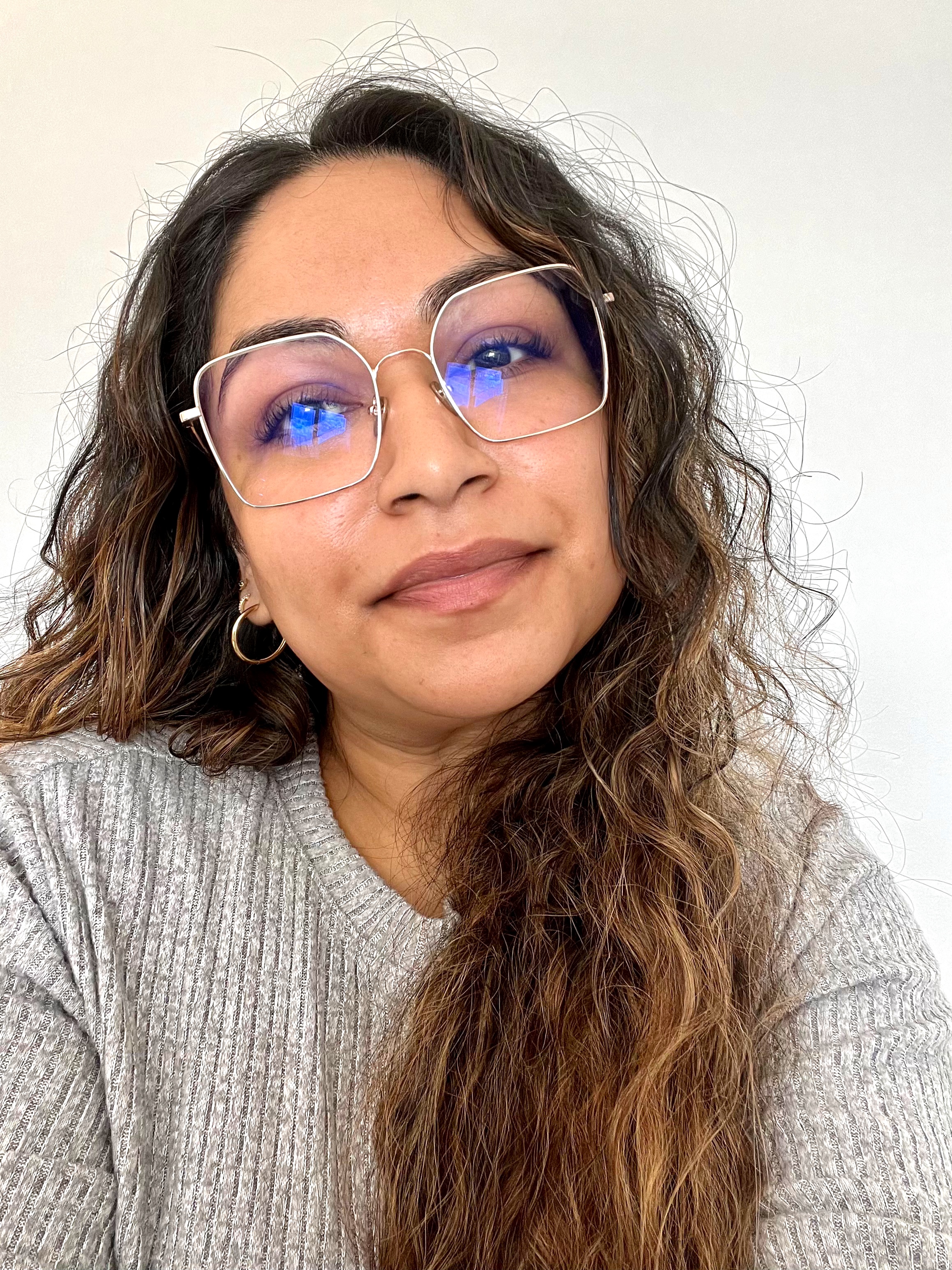 Former Deputy Editor at My Imperfect Life
Aleesha was Deputy Editor and Beauty & Fashion Editor for My Imperfect Life, where she headed up the beauty, fashion and eCommerce pages. Previously she was Shopping Writer at woman&home and gained an AOP awards nomination after working on their news team. She earned an MA in Magazine Journalism from City, University of London in 2017 and has since worked with a number of brands including, Women's Health, Stylist and Goodto. When she's not testing all the new beauty & lifestyle products on the market, Aleesha spends her time soaking up the newest bestsellers and Netflix releases, watching everything Marvel, learning about different wines, attempting new languages and traveling as much as she can.