Your weekly horoscope is here: January 30 - February 5
Your weekly horoscope is here—and there's some drama coming our way...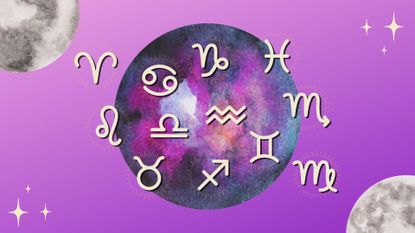 (Image credit: Future)
As you transition from January to February, get ready for some fireworks! While the beginning of the week is mellow, the energy will gain momentum as we get closer to the weekend.
Pay attention to your conversations on Wednesday, which is when the sun sends shiny beams to Chiron. Something you say or hear could bring healing and repair to a previously painful situation. This is also a fantastic time to sign up for a Reiki, hypnotherapy, or acupuncture session. If you read your 2023 horoscope, you will remember that healing is one of the themes of 2023.
This weekend, relationships might become your focus with the arrival of this month's full moon. Manifesting in Leo on February 5, it promises to be full of drama! The cosmic lovers—Venus and Mars—will be clashing in the sky, asking us to air out some of our differences. Some of us might be feeling like a relationship is suffocating us, driving us to ask for personal space.
Bringing the energy of freedom-lover Uranus, this full moon is a 2022 blast from the past! Look back to May or November to find repeating themes. Since this lunar configuration reawakens themes of change and liberation, radical measures might need to be taken now. Leo energy wants to shine, so make sure to make decisions that will not dim… but boost your light!
Read your horoscope below for your rising as well as your sun sign (and check your February 2023 horoscope too if you need more cosmic intel)...
Meet the expert: Narayana Montúfar
Weekly horoscope: what does this week have in store for you?
Aries weekly horoscope
Seek healing, Aries. A conversation you have with a friend midweek could help you see there are still unresolved issues within your psyche. Pay attention to this, as acting on it will instigate deep healing. An unexpected expense could arrive towards the end of the week, as a result of this week's tense full moon. If you are wondering how to move forward, talk to someone who you trust, as they might be able to come up with a solution.
Taurus weekly horoscope
A blast from the past could be in store this week with the arrival of the full moon. Go back in time, Taurus, and try pinpointing unresolved issues from May and November. If you got close to making an important decision then but backtracked at the last minute, this make-or-break lunation could be that push the universe is sending your way. If unexpected news arrives, Venus in Pisces supports you in making heart-centered decisions.
Gemini weekly horoscope
Wouldn't life be boring without a little bit of drama? The Leo full moon is activating your sector of communication, meaning that the beans might get spilled! Lover Venus clashes with Mars in your sign this weekend, which could translate into sexual tension with a romantic partnership. This could be especially true in the case you've been mixing business with pleasure, dear Gemini. If you need to get out of a tricky situation, this tension might do the trick.
Cancer weekly horoscope
Life (and people) are full of surprises, Cancer! Someone from your group of friends or collaborators could act erratically this week, surprising you and everyone else involved. This could mean friends fighting or breaking up, or colleagues quitting. The trick now is to allow people to express themselves, as a lot of us will be seeking freedom. Luckily, you will be in a good position to help alleviate the situation, getting the opportunity to display that big mama energy that characterizes you!
Leo weekly horoscope
Wow, Leo—this is one of those weeks in which we will hear you roar! Manifesting in your sign, this full moon brings the end of a situation that most likely started last year. Like 2022's astrology, it wants to liberate you, so remember to go with the flow and put yourself first! If a surprise shows up at work, see it as a "blessing in disguise"—because if you keep an open mind, it could end up working in your favor.
Virgo weekly horoscope
Embrace rest and relaxation, Virgo. The full moon activates your privacy sector over the weekend, meaning that the need to be alone will take over you. As you give yourself time to recuperate your energy, pay attention to the signs you receive in your dreams, as your reveries will be full of symbolism. If drama visits you and a romantic partner, this might be one of those times in which you might be better off "figuring things out" in the bedroom.
Libra weekly horoscope
This week could test your patience, Libra. The Venus-Mars clash could mean an intense personality getting in your way of pushing a project through the finish line or getting stuff done at work. This is one of those occasions in which your legendary diplomacy can work wonders when it comes to setting clear boundaries. Don't forget to also bring it out for your weekend plans, as you might also have to play the mediator within your friend circle.
Scorpio weekly horoscope
This week, move carefully, Scorpio. While your ambition is insatiable, this is one of those times in which your legendary intensity could hurt someone's feelings. The truth is that most of us will be feeling on edge, so try keeping this in mind while implementing your plan for world domination! Since this full moon activates your career sector, a project you've been wanting could be given to you, if you just allow yourself to go with the flow and think differently.
Sagittarius weekly horoscope
Watch your mouth, Sagittarius. Something you do or say toward the week's end could upset a romantic partner, business associate, and even a roommate or family member, so choose your words wisely. On a more positive note, the full moon activates the part of your chart that rules adventure, making this a fabulous time to plan travel. If travel isn't on your mind, focusing on outdoor activities will bring the medicine that you so much crave right now.
Capricorn weekly horoscope
Find balance, Capricorn. This week, your workload could invade your personal time, which might not be the best news now. Sure, work is necessary, but if you have a serious romantic partner, they might require more attention than usual, as this full moon activates your sector of intimacy. Your darling might want to chat about a serious subject, a trend that will last for another week. Allow yourself to focus and go deep into this situation!
Aquarius weekly horoscope
This week could feel intensely, Aquarius, as certain people get into your orbit and call you out! As an intellectual, you are incredibly smart and right most of the time. But could it be that you are now digging in your heels? Being flexible and opening your mind is key to navigating what life throws at you during this full moon. You are ending a huge period of personal growth, and how you respond now could be important in that overall outcome.
Pisces weekly horoscope
Lover Venus is now in your sign and you're living the life, Pisces. Except that, someone might come around and ruin your high this weekend, in the form of an intense personality. This is one of those times when setting clear boundaries is key, so don't be afraid of doing so. Then, a work-related project could end under the full moon, which might be worthy of a celebration. Alternatively, you might decide to (finally) start that exercise routine or diet you've been talking about.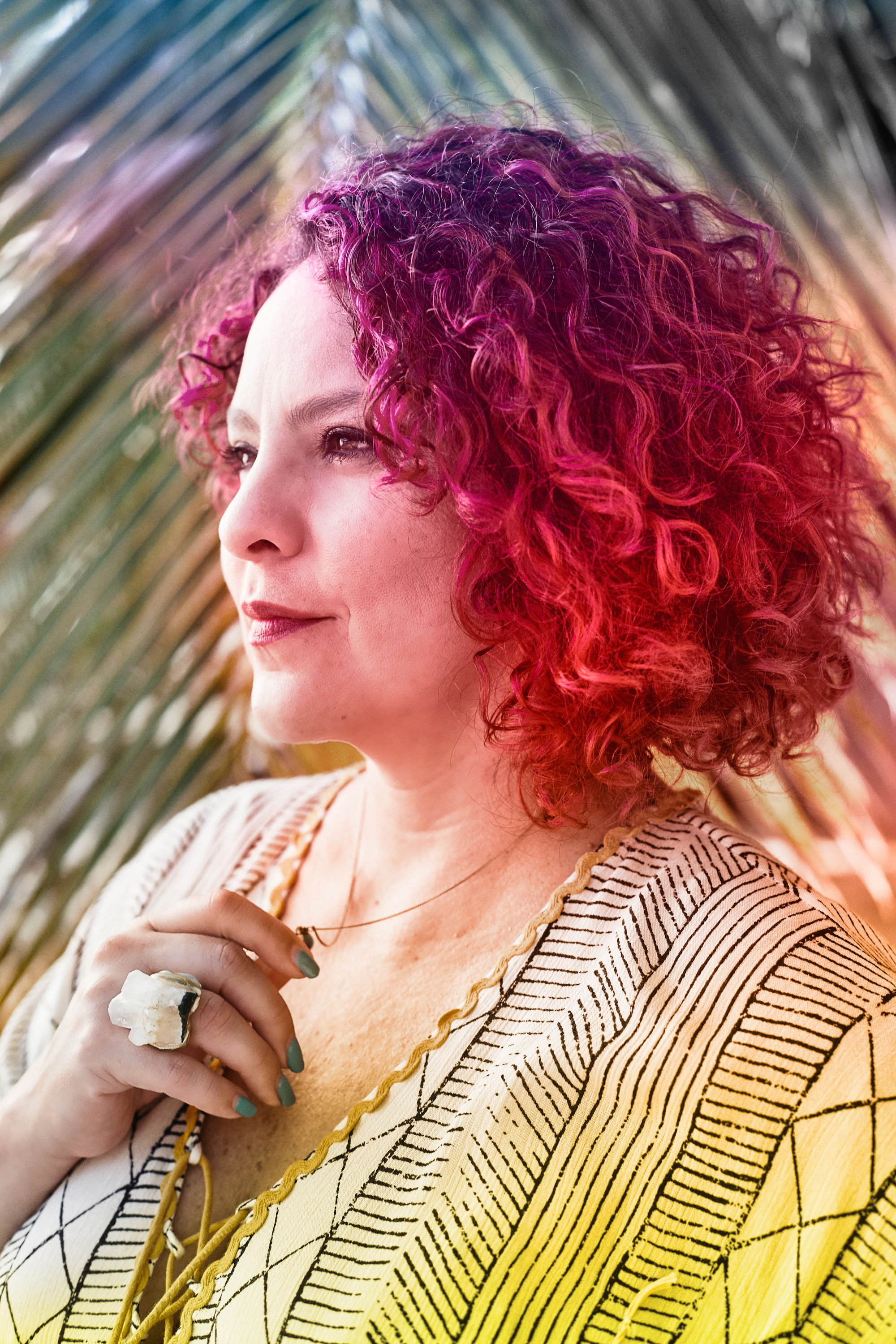 Narayana Montúfar is My Imperfect Life's resident astrologer, responsible for our weekly horoscopes and monthly horoscopes. She's also an artist, writer, and energy healer who finds inspiration in the symbolic language of astrology. An expert in the astrological studies of the Moon, she's the author of Moon Signs: Unlock Your Inner Luminary Power and was featured as one of Medium.com's Authority Magazine 2020's Strong Female Leaders, Destig Magazine's Top Artists to Collect in 2020, and one of Vogue's 13 Astrologers to Follow in 2021.
You can also find her astrological work featured in numerous lifestyle publications like Teen Vogue, Refinery29, InStyle, Brit+Co, Bustle, Pop Sugar, Well + Good, Women's Health, Romper, and more. In her private astrology practice, Narayana's holistic approach seeks to create a positive impact by connecting each one of her clients to the uniqueness of their chart and illuminating their path toward the ultimate state of self-empowerment and self-discovery.