'Why Ekin-Su is the Love Island contestant who deserved to be queen of our screens'
We take a deep dive on the special appeal of Ekin-Su Cülcüloğlu—who was crowned winner of Love Island 2022, alongside 'Italian Stallion' beau Davide Sanclimenti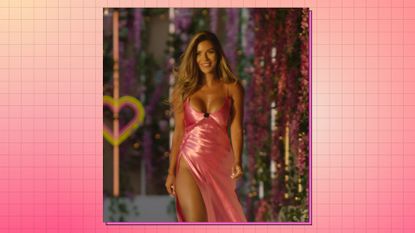 (Image credit: ITV Press Centre)
The rollercoaster of a season that was Love Island UK 2022 saw one of our favorite ever Love Island couples of all time crowned winners in the grand Love Island UK 2022 final—Ekin-Su and Davide. And while naturally we all love the adorable and hilarious Davide Sanclimenti, it was 27-year-old Turkish actress Ekin-Su Cülcüloğlu that cinched the win for us.
To most fans of the show, it probably came as little surprise that the initially polarizing islander emerged victorious as queen of our screens—because Ekin-Su is the unapologetically authentic role model that modern women have needed for decades and have finally been given. We've seen this growing trend across books, film and TV over the past few years—where headstrong, unapologetic and even some who may be labelled as "difficult" women have been supported, celebrated and revered. From Gone Girl to My Year of Rest and Relaxation to Killing Eve, there has been a clear appetite for non-conforming, ostensibly (what some might call) selfish women who do "bad things". And it's because female viewers are excited to see, not only female characters who don't follow the rules and are unapologetic about it, but also female characters who are real, infallible and who are actually allowed to both make mistakes and put themselves first.
In this way, Ekin-Su—who has been described as a reality TV show producer's dream—stole the hearts of the show's viewers. Since entering the villa part way through the series (here's how to watch Love Island UK if you need to catch up on her iconic entrance), she caused serious drama—from changing her mind about which boy she wanted to couple up with to going behind people's backs to get what she wanted (and producing some of the best Love Island memes of 2022). And we were all here for it—because it's what (on some level) we should all be doing.
In a world where women are taught to put everybody else's needs above their own—be it partners, children, colleagues, family, friends—Ekin-Su reminded all of us that our own needs shouldn't be shunted to the back of our outlook. Though a few of her actions may have seemed slightly unreasonable to some, essentially she was just a person navigating her own romantic journey and trying to balance her own wants, needs and feelings with those of the people that she cared about. And really, isn't that we should all be doing?
Those at home may have been surprised by some of her behavior, but she became one of the most popular contestants on the series, with the tag #ekinsu on TikTok gaining over 650 million views and the country rooting for her to ultimately triumph hand-in-hand with her 27-year-old Italian businessman beau.
So what is it about Ekin-Su and other non-conforming women that viewers are so fascinated by? "Ekin-Su is a menace and I am all here for it," says one TikTok user. "The devil works hard but Ekin-Su works harder," wrote another.
Obviously, Ekin-Su brought some much-needed drama to Love Island, with the show's ratings having decreased year-on-year thanks to repetitive storylines and dull episodes. But she also paved the way for women to act differently. Without a doubt, on every series of Love Island, the men on the show betray their partners, gaslighting them and going behind their backs to "test" their relationships or figure out if "the grass is greener" (which has also happened a lot this season)—with Love Island misogyny evidently rife this year and a lots behind-the-scenes Love Island bullying reported too. Meanwhile, generally, the female contestants are loyal and offer emotional support to their partners when they're struggling—as was the case with Paige Thorne and Jacques O'Neill in this year's series.
It's refreshing to see a woman like Ekin-Su go after what she wants—even if that means upsetting the men she's dating—knowing that this is what her male counterparts have been doing on the show for years, often without criticism. In fact, 2021 Love Island winners, Millie and Liam, are notorious for one of the show's biggest ever betrayals, when Liam Reardon cheated on Millie Court (with a girl called Lillie) in Casa Amor. And even if he did receive some heat for his actions, he still went on to win over the other islanders, Millie and the public.
One TikTok user commented: "The reason why men dislike women like Ekin-Su is because they can't stand the sight of their own reflection." And, seemingly, it's her willingness to play men at their own game that is making her so popular with female viewers.
"The most refreshing thing about Ekin-Su and the reason why she is my favorite female Love Islander of all time is her unapologetic energy and self-awareness," says 44-year-old fan of the show Kellie. "Yes, she is a drama queen [but] Ekin is unabashedly herself."
Love Island has been criticized in recent years for recruiting contestants who seem to only be interested in being on the show for the fame and the lifestyle that will inevitably come after they leave the villa. This means that their actions are often very guarded on the show, as they try to appear likeable. However, Ekin-Su appears to have no interest in trying to appear likeable and this means that viewers get to see a completely multi-faceted woman on their screens. She is unapologetically herself. The success of fictional shows with unlikable female characters has proved that this is what the public is craving. After all, it's exciting to dislike someone one week and find yourself rooting for them the next.
But the impact of Love Island shouldn't be underestimated when it comes to changing our attitudes and beliefs, especially when it comes to issues like feminism. After all, three million people turned into the first episode this year. It wouldn't be an overstatement to say that seeing a woman like Ekin-Su present herself totally truthful without shame is revolutionary. It creates space for other women to feel comfortable in being themselves while also opening up conversations about the ways women have been expected to act and how that is changing.
"I like how Ekin-Su is able to share her opinion and isn't afraid to address her feelings and what bothers her in the villa," says Jo, who is 30 and describes Ekin-Su as her favorite Love Island contestant. Especially when the men on the show are being criticized for manipulative and damaging behaviors to the women, it's so important to have someone like Ekin-Su on the show who stands up for what she wants.
"Her 'I'll do what I want attitude' and commitment to what she wants, as opposed to other people, is as admirable as it is anarchic," says 26-year-old Sophie of Ekin-Su. "The feminist in me loved it. 'You do you gal!' I would think as she flitted between one tanned, gym-obsessed man to the next."
You might not be able to vouch for every decision Ekin-Su has ever made, but do you know a woman in your life who you could do that for? Ekin-Su represents the reality of what it's like to date as a woman in 2022 and she does it with a confidence and lust for life that most of us could only aspire to. No wonder she is so well-loved.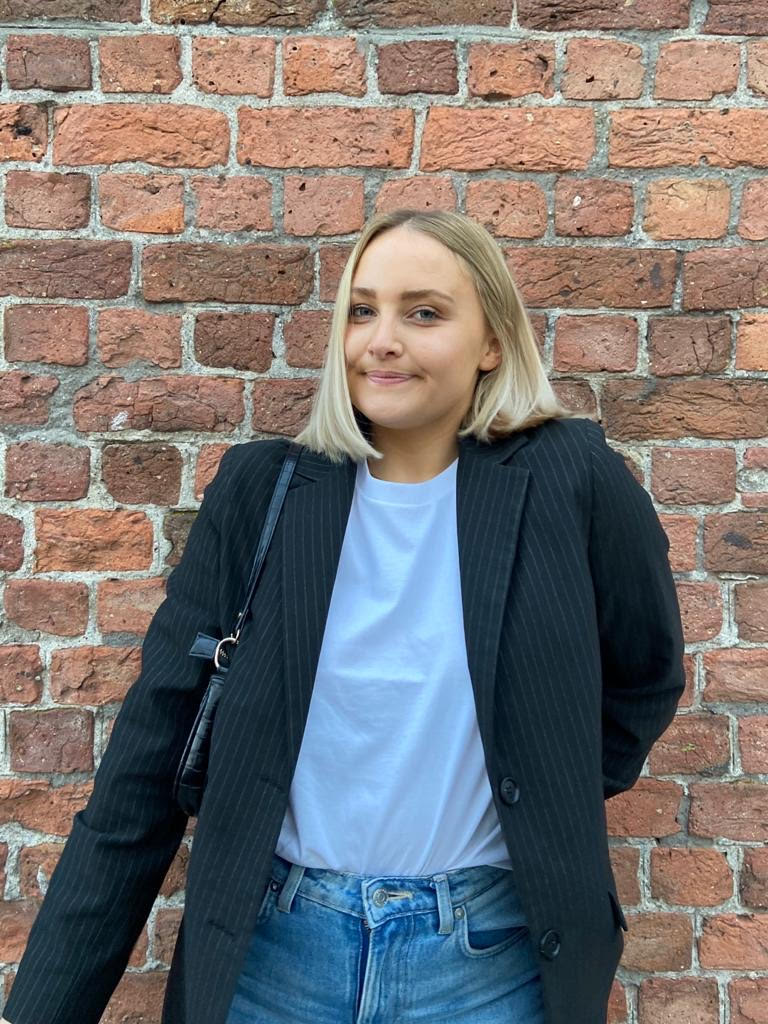 Alice Porter is a freelance journalist covering relationships, entertainment and digital culture. She is particularly interested in how women are portrayed in the media, whether that's on reality TV or TikTok. She writes for publications including Stylist, Refinery29, Grazia, Cosmopolitan and Glamour and has been featured as an expert on the BBC radio show Woman's Hour. When she's not writing about any of these given topics she's probably thinking about them elsewhere: either during an all-day Netflix binge, a deep conversation at the pub or during a long walk on the beach.