Your complete guide to the 'Clean Girl Aesthetic'
TikTok's clean girl aesthetic is a whole lifestyle—this is how to achieve it...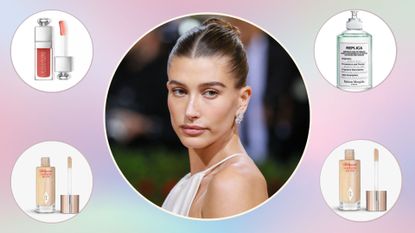 (Image credit: Getty Images: Theo Wargo/WireImage | and products from Dior, Charlotte Tilbury, Maison Margiela and Chanel)
From giving us the best beauty hacks to knowing all the viral items to buy—TikTok is our go-to for all things trends. And right now there is a new phenomenon sweeping the platform known as the 'Clean Girl Aesthetic'.
While you might think to achieve this trend you need to immediately hop into the shower, it's actually much more complex. It encompasses everything from minimal no-makeup-makeup to your home decor. Hailey Bieber's 'glazed donut' nails have even become the unofficial clean girl manicure.
Videos bearing the hashtag 'clean girl' have now gnarred millions of likes and views and right now everyone seems completely enamored with the look and lifestyle. There's even a whole list of must-have products that will supposedly help you embody the vibe, including the viral Maison Margiela Bubble Bath fragrance, which is on sale at Sephora...
So, what are the clean-girl staples and what exactly does this trend, in general entail?
What is the 'clean girl aesthetic'?
To really sum up this trend, just think of that girl (everyone knows at least one) whose skin looks super fresh, never has a hair out of place, she exclusively drinks matcha and chai lattes and seems like she has her life totally together.
It has many facets, including morning routines, clothes and even dreamy perfumes. As far as we can tell, the aesthetic was inspired by the likes of Bella Hadid and Hailey Bieber, who definitely seem to embody all the elements.
How to smell like a 'clean girl'
Yep, how you smell is also a vital step to embodying your inner 'clean girl' As we know, the trend is all about fresh, effortless and natural—which also translates to your scent.
You don't necessarily want people to smell you when you walk into a room (so stay about from perfumes with heavy notes of musk) but you do want to leave an impression when you flick your hair or pass someone by—the sort of smell that leaves them thinking "wow, they smell so...clean."
There are two standout scents that we've spotted throughout our 'clean-girl' research, the first being Replica's Bubble Bath Eau De Toilette.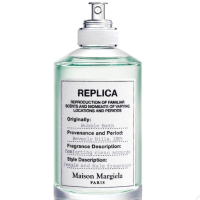 (opens in new tab)
Maison Margiela Replica Bubble Bath Eau de Toilette
RRP: $144 / £102 for 100ml
From the brand that is already heralded as making some of the best perfumes for women (opens in new tab)—this perfume smells like a warm bath, filled to the brim with soft, foamy bubbles. With its gentle but irresistible blend of florals, soap bubble accord and coconut milk, you'll smell like you've just stepped out of the bath every second of the day.
And with its notes of white musk and Rose Superessense, you'll invoke that comforting feeling of being wrapped in a soft white towel, on who ever has the pleasure of smelling you. Even the bottle of this dreamy bubbly fragrance fits the 'clean girl' vibe!
---
Maison Margiela (opens in new tab)recommends a few ways to apply your Replica fragrances: (and they apply to all perfumes) If you want your scent to stay all day, spray some after showering or bathing and before you get dressed, as damp skin locks in scent. Or apply it onto your pulse points (located on your wrists and neck) for a more seductive effect.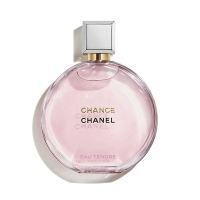 (opens in new tab)
CHANEL Chance Eau Tendre Eau De Parfum (50ml)
RRP: $90 /£91
Chanel's Chance Eau Tendre is also on the coveted 'Clean-Girl' perfume list and for good reason.
This dreamy scent features notes of jasmine absolute, rose essence and a hint of grapefruit—creating the perfect balance of fruity and floral. It's feminine and summery but not too much so, it has a depth that sets it apart from other floral scents—it's sensual and totally irresistible.
It will earn you a lot of compliments, speaking from experience here!
---
How to do 'clean girl' makeup
Before we totally overwhelm you, let's break it down and start with the beauty. The clean girl look is very minimal, it involves glowy makeup and a killer skincare routine.
It's all about having a dewy minimal skin base, a sunkissed blush look, glassy-looking lips and feathered eyebrows.
The key products that seem to appear over and over again in the makeup tutorials include the likes of the viral Dior lip oil, Rare Beauty blush and the Charlotte Tilbury Flawless Filter—though TikTokers have now dubbed the e.l.f halo glow as the ultimate Flawless Filter dupe.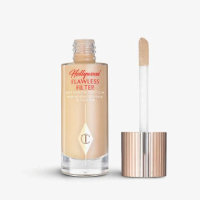 (opens in new tab)
Charlotte Tilbury Hollywood Flawless Filter complexion booster
RRP: $44/£36
The Flawless Filter is available in 12 shades and creates the perfect glass-like skin effect.
It's also multi-use, so you can either use it as a base before foundation, as a highlighter, or to create a glowy, diffused skin tint.
---
---
How to do 'clean girl' hair
The go-to hair look for said 'clean girls' appears to be very similar to the Bella Hadid bun—which is basically a slicked-back bun, with no hair left out of place.
Or an updo involving a pretty claw clip, with your curtain bangs perfectly quaffed, or some deliberate tendrils left loose to frame your face.
The 'clean girl aesthetic' lifestyle
The 'clean girl' lifestyle is very similar to the 'That girl' trend—the individuals who embody this trend do morning workouts, hair masks religiously and have pretty coffee table books that are never out of place.
The morning routine TikToks involve waking up early and doing a yoga sesh, before pouring yourself a foamy matcha, having a slow shower and then adorning yourself with your faves from your capsule wardrobe and covering yourself in gold jewelry. Before you then complete your 'clean girl makeup routine.'
While we're convinced that a lot of us might struggle to achieve this every day, there are definitely some takeaways that anyone who loves the aesthetic can incorporate into their lives. From trying a more minimal makeup routine to doing a pretty slick bun and maybe—if you're feeling extra—getting up at 7am on a Saturday.