Thoughtful gifts for Capricorns—the Zodiac's most put-together sign
15 gifts for Capricorns who seem like they always know what they want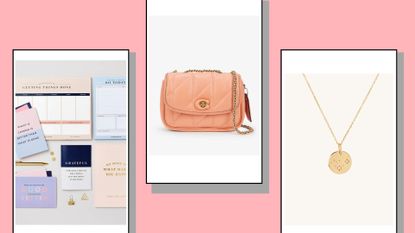 (Image credit: Future)
If your serious Earth sign loved one needs something a bit more personal than the best astrology gifts or generic gift sets, you're in the right place. When it comes to getting organized, Capricorns don't mess around; Noush Joon, astrologer at astrology website Girl and her Moon highlights that this sign are "practical, rational, responsible, goal-driven, determined", and these traits all make for a super put-together icon. Whether the December 22 to about January 19 season has rolled around again or another special occasion has popped up, buying gifts for Capricorns can be a struggle - especially when, as Noush warns, this serious sign "is not frivolous" so a silly gift will be a "waste".
Serious, practical gifts don't have to be boring—Narayana Montúfar, senior astrologer for Astrology.com, suggests that this Earth sign will also "enjoy a considerate gift," and so thoughtful presents are always appreciated. Consider useful tools for work, stationery to help them plan or a tasteful accessory from one of the best sustainable jewelry brands around. If you need a bit more guidance to get ready for Capricorn season, here are 15 gifts for Capricorns that the goal-driven sign will always appreciate.
Meet the experts gifts for Capricorns
Gifts for Capricorns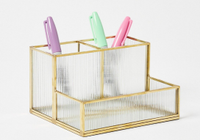 1. Loire Gold & Glass Multi Pen Pot
RRP: $36/£24.50
You don't get to the level of organised determination typical of the Capricorn sign with a messy desk, and this multi pen pot is one of the prettiest desk storage ideas to help keep their work space in order.
With a simple gold and translucent glass design and plenty of space for stationery, this is sure to become a lifesaver when your Capricorn friend is hard at work.
---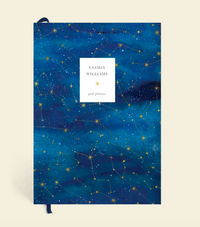 2. Papier daily planner
RRP: $32/£25
If organization, goal-chasing and determination are key characteristics of your Earth sign friend, they'll love one of the best planners from Papier.
With pages dedicated to everything from goal-setting, meal planning and daily/monthly schedules, these planners make for perfect gifts for Capricorn signs who love a to do list—plus, with a vast range of pretty covers to choose from, you can pick one suited to your loved one's vibe.
---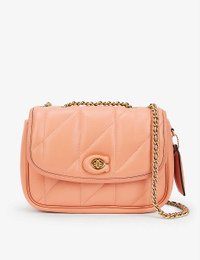 3. Coach Madison quilted leather shoulder bag
RRP: $535/£495
Astrologer Narayana suggests that Capricorns have "an eye for luxury", and advises that you shouldn't "be afraid to splurge on a major name brand" to treat them on a special occasion.
Saying that, splurging on something that isn't also functional won't go down well with this rational sign, so this handy and stylist shoulder bag is the perfect balance to add to their capsule wardrobe. With pockets for little bits and a main compartment spacious enough for the essentials, this is sure to become a staple of your favorite Capricorn's wardrobe.
---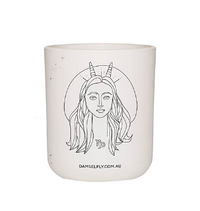 4. Damselfly Capricorn candle
RRP: $39/£32
In between all of their planning and goal-setting, even the busiest Capricorn needs a break. Help them relax with this stunning candle scented with fresh fig and white amber, giving even the best Yankee candle scents a run for their money.
With a personal poem written with the Capricorn's best traits as the muse, this is a super thoughtful gift that the Earth sign is sure to appreciate.
---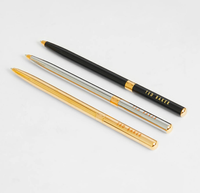 5. Ted Baker pen set
RRP: $55/£35
These stylish, sleek pens make great gifts for Capricorn signs who like hand-writing their plans and notes out rather than use technology.
With an assortment of three black, gold and silver pens in a pretty gift box, this gift will help your Earth sign friend stay on track with their goals in style, whether they're jotting down the day's plans or working through one of their guided journaling ideas.
---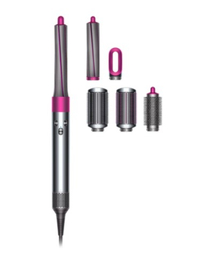 6. Dyson AirWrap
RRP: $550/£479
Anything that is designed to make life run a bit smoother make great gifts for Capricorn signs, and the Dyson AirWrap is definitely one of them.
With countless testimonies attesting to this hair tool making the morning routine infinitely easier, the practical Capricorn will appreciate this handy tool to streamline their getting ready process.
---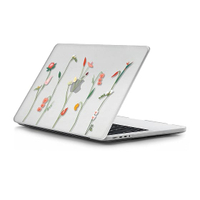 7. Macbook snap laptop cover
RRP: $55/£41
Capricorns are, as Noush highlights, "practical, rational, responsible" people, and these traits mean they like to take care of their valuables. Help them protect the expensive laptop they're always tapping away on with this sturdy yet slim snap cover, which acts as a barrier against scratches and bumps.
The pretty floral design is clean enough to be work-appropriate but colourful enough to add a bit of personality to their office set-up, and is sure to gain them some compliments.
---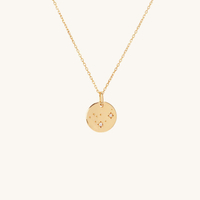 8. Mejuri Capricorn necklace
RRP: $400/£350
A thoughtful gift for a Capricorn close to your heart, this stunning 14k gold pendant necklace boasts a high-quality diamond with SI 1- 2 clarity, and is sure to make your favorite Earth sign smile.
Capricorns aren't one for flashy accessories, and this subtle but eye-catching piece is the perfect balance between special and understated. Plus, with a conscious effort to trace their materials and keep on top of the working conditions of their manufacturers, it has the added perf of being one of the best sustainable jewelry brands to offer astrology themed accessories.
---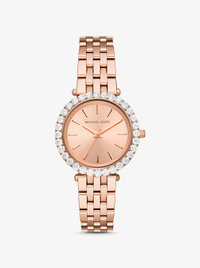 9. Michael Kors Darci Watch
RRP: $250/£143
Narayana recommends that "tasteful accessories to bring to work" make for great gifts for Capricorns, and this stylist watch is a lovely accessory to become part of their office attire.
The watch features a sleek sundial face, adjustable band and stainless steel body in an elegant rose gold. Plus, Narayana highlights that this sign has "an eye for luxury", so they'll appreciate that you've splashed out on something a bit more special to match their autumn fits or best summer dresses.
---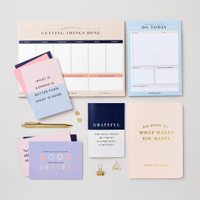 10. Personalized Happiness Stationery Bundle
RRP: $55.29/£36
Up your favorite Capricorn's organizational game with this personalized stationery set designed to brighten up any desk.
Complete with a weekly and daily desk planner for those crucial lists, motivational postcards, a gold pen and a pretty notebook to jot down thoughts, this set has everything someone ready to plan their way to success in Capricorn season could ever need.
---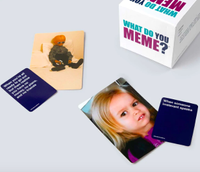 11. What Do You Meme? Adult Party Game
RRP: $29.99/£27.99
Capricorns often have a "dry sense of humor that can be a little bit witty" according to Noush, and this fun card game plays to those strengths.
With a goal to find the funniest combination of meme and caption, this portable party game is a great gift for Capricorns who like to let their hair down by using their sharp wit to make others laugh.
---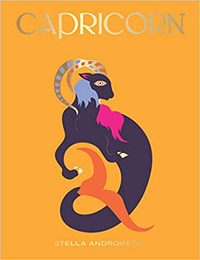 12. Capricorn: Harness the Power of the Zodiac by Stella Andromeda
RRP: $11.99/£8.99
With advice on everything from friendships to love to career goals, this handbook is tailored specifically to the Capricorn sign and is one of the best astrology gifts for those interested in the universe's energy.
Taking this Earth sign's traits, quirks and relationship to other constellations in mind, it offers guidance on every part of life, a perfect gift for Capricorns who need a star-crossed nudge in the right direction.
---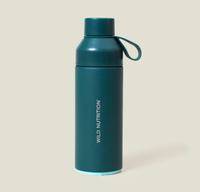 13. Wild Nutrition Ocean bottle
RRP: $51/£40
Part of the Capricorn's put-together persona is their health, and staying hydrated is vital to staying at optimal performance to smash their goals. This sleek and stylist reusable water bottle will help them do just that, and claims to be sturdy enough that it'll be the last reusable bottle they'll ever need.
Plus, there's an eco-friendly perk as for each bottle sold, Wild Nutrition will fund the collection of 1,000 ocean-bound plastic bottles before they reach the water, saving sea life from plastic pollution. If this isn't quite their style, have a browse of some other options to find the best reusable water bottles for them.
---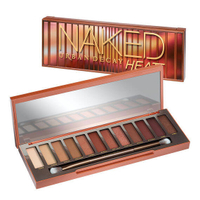 14. Urban Decay Naked Heat eyeshadow palette
RRP: $54.00/£46.00
This warm, golden palette is perfect for both subtle daytime looks at work and glitter night-time looks to dazzle, making it a versatile and valued addition to any Capricorn's cosmetics bag.
With a variety of matte and sparkly shades, these pans are all super pigmented and will last all day long without creasing, making it one of the best eyeshadow palettes to have in your bag.
---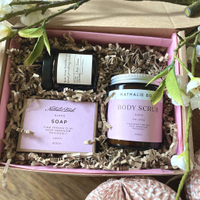 15. Pink Bloom Self Care Kit
RRP: $47.48/£39
Even the busiest Capricorn needs to carve out time for self care, and this pretty pink gift set is the perfect way to relax.
With a luxurious Himalayan salt body scrub, pink french clay soap and a floral scented candle, this box has all a person could need for a pamper evening in.
---
Sadia is a freelance lifestyle writer with a love for all things self-care. Previously a staff writer at The Know Media, she left in late 2021 for an MA in World Literature at the University of Warwick, and has been freelancing in between procrastinating her dissertation. She has since written for publications like Stylist Magazine, Delish UK and Mollie Magazine, amongst others.
When she's not writing (or making yet another excessively colour-coded To Do list) you can find her reading everything from modern classics to contemporary debuts, or else tending to her many thriving plant babies.