Your weekly horoscope is here: February 6 - February 12
Your weekly horoscope is here—and it's time to take a moment to focus on your relationships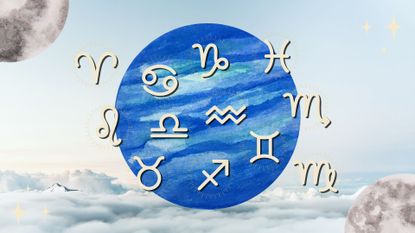 (Image credit: Future)
Open your mind and heart—because this week's astrology is here to deliver big epiphanies! These 'aha' moments could very well be a sequel to last week's full moon effects. Since lunar energy is losing momentum, we will be able to see the path forward and act accordingly.
Relationships of all kinds take center stage around midweek as commitment asteroid, Juno, activates Chiron, the Wounded Healer. Under this weather, we could suddenly notice our old relationship hang-ups and even traumas being replayed within our current bonds. Know that this is not the time to ignore them—in fact, it's an amazing opportunity to get to the root of the matter.
Luckily, we will also have Mercury forming a conjunction with Pluto, helping us fully unpack the situation the Juno-Chiron combo is bringing to our attention. As Friday arrives, take the necessary time to create awareness around the effects a relationship with a romantic partner or close friend has on you. Is this commitment helping you heal, or is it reawakening a painful old pattern you would rather avoid? We know this all sounds very serious—but trust us when we say that doing the work now will set you up for success in the next few months as Chiron continues to be activated by other planetary forces; though you can hear more about that in your 2023 horoscope.
Over the weekend, swift Mercury enters Aquarius, bringing the absolute end of themes that began back in late December. For the next three weeks, our intellectual powers will be working at their best!
Read your horoscope below for your rising as well as your sun sign—and check your February 2023 horoscope too if you need more cosmic intel...
Meet the expert: Narayana Montúfar
Weekly horoscope: what does this week have in store for you?
Aries weekly horoscope
Look within, Aries. If a conversation with a partner or romantic interest turns sour this week, it's definitely a call from the universe to investigate an old wound. Is this relationship bringing a blast from the past? Does it remind you of an unhealthy relationship? Use this week to inspect your actions not only in love but also in the realm of your career. On Friday, expect news regarding an important project you've been working on for the past few months.
Taurus weekly horoscope
Trust your intuition, Taurus. This week, your psyche will receive incredible amounts of messages as Venus blows a kiss to psychic Uranus in your sign. While you are a creature of habit, this connection could help you realize some changes you would like to make. You could decide to update your style to reflect the person you are becoming, and even reconnect with an old colleague or acquaintance. Mercury entering your career sector also means a deeper focus on ambitious goals for the next three weeks! Take a look at your 2023 money and career horoscope if you want more insight.
Gemini weekly horoscope
You're the ultimate social butterfly of the zodiac, dear Gemini. But this week, the Juno-Chiron connection might expose some of those friendships or collaborations that tend to blur your shine. While the universe instigates healing in this area of your chart this week and in the future, you might decide to put yourself first and end things with one or two frenemies. By doing so, you're telling the universe you're ready for better people to come into your orbit.
Cancer weekly horoscope
Don't hide your feelings, Cancer. Something a manager or client says this week could drive you down a spiral of negativity, reawakening an old insecurity around your reputation, public image, or productivity. Instead of bottling it up, look beneath and try to find the source of this insecurity. Then, if it feels right, it might be time to express your feelings back in a constructive manner. By opening up, this feeling of "not being good enough" might transform into a strength!
Leo weekly horoscope
You seem to be focused on creating a fruitful partnership with someone, and as Mercury enters Aquarius over the weekend, you will be getting closer and closer to signing the deal. What's great about this combination is that it will help you think clearly and from a non-detached perspective. Combined with the Juno-Chiron combination, you might even realize that, in order to adapt to the rapid changes of our times, you may have to abandon old beliefs and adopt new ones, Leo!
Virgo weekly horoscope
Relationships could be requesting a lot of your attention this week, Virgo. If you've been dating someone new, they could say or do something that exposes a secret about them. Instead of doing a full inventory of their social media accounts, go straight to the source and request a full disclosure. If you're already in a serious partnership, you might notice an unhealthy pattern come up. Talking about it is the key to begin seeing it dissolve!
Libra weekly horoscope
You might receive tough love from the universe, Libra. This week's tricky Juno-Chiron conjunction reawakens old baggage around love and relationships. If you have any wounds around co-dependency or rejection, something someone says or does could expose them. Focus on overcoming them by expressing yourself fully and exactly as you are. By ripping the filter off and not expecting to be liked or accepted, you will reach a whole new level of self-assurance—which is oh, so sexy!
Scorpio weekly horoscope
Focus on what's truly important, Scorpio! This week's astrology might have you go down a rabbit hole as the Juno-Chiron influence brings the illusion that "you're not producing fast enough at work." Remember this: you are trying your best during hard collective times. If your employer can't see that, they are the ones missing out. If you do pinpoint areas of growth, the astrology of the next few months supports you in making the necessary changes to get where you want to be.
Sagittarius weekly horoscope
If money issues have been on your mind for the past couple of months, they could come to an end as Friday arrives. Alternatively, the Mercury-Pluto conjunction arriving at week's end assists you in finding ways that can either help you save money, or formulate a payment plan. If you've been dating someone casually, an interaction you have with them could shed light on an old dating pattern that might keep repeating itself, so pay attention.
Capricorn weekly horoscope
Seek deep healing, Capricorn. This week's astrology might take you back down memory lane and reawaken some unresolved issues. They could be about family dynamics and even your childhood. Your first instinct could be to sweep them under the rug—however, that would be a mistake. Allow yourself to have all the feels this week, and maybe even talk about them with your partner or a confidant. By doing this, you will set yourself up for success in personal growth during the next few months!
Aquarius weekly horoscope
Speak your truth, Aquarius. This week's potent Juno-Chiron conjunction brings back memories from the past in which you couldn't fully express yourself due to the fear of being "too much" or "too out there". Luckily, you're in a different place now and have the capacity to rebel against this feeling of insecurity. This week don't hold back when it comes to expressing how you think, as Mercury entering your sign will be supporting you in honoring your voice.
Pisces weekly horoscope
Do you know your worth, Pisces? This week's astrology is putting each sign through a test, and for you, this energy is about money, value, and self-worth. If someone dares to try instigating doubt or tries to pay you less, don't fall for it! Venus in your sign is rooting for you, so don't succumb to people's expectations now. Your work is valuable, so don't forget to ask for what you're worth, regardless of your industry.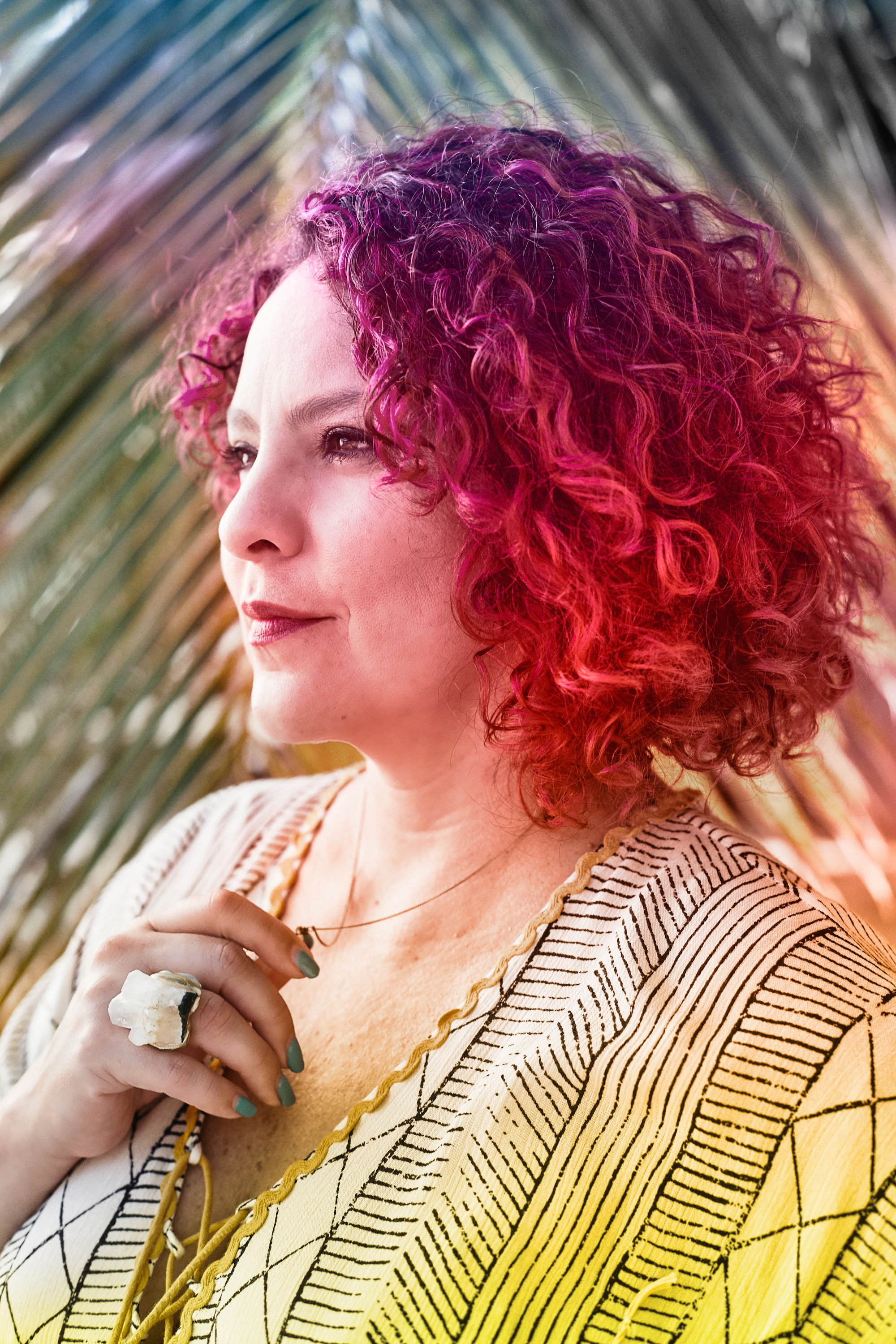 Narayana Montúfar is My Imperfect Life's resident astrologer, responsible for our weekly horoscopes and monthly horoscopes. She's also an artist, writer, and energy healer who finds inspiration in the symbolic language of astrology. An expert in the astrological studies of the Moon, she's the author of Moon Signs: Unlock Your Inner Luminary Power and was featured as one of Medium.com's Authority Magazine 2020's Strong Female Leaders, Destig Magazine's Top Artists to Collect in 2020, and one of Vogue's 13 Astrologers to Follow in 2021.
You can also find her astrological work featured in numerous lifestyle publications like Teen Vogue, Refinery29, InStyle, Brit+Co, Bustle, Pop Sugar, Well + Good, Women's Health, Romper, and more. In her private astrology practice, Narayana's holistic approach seeks to create a positive impact by connecting each one of her clients to the uniqueness of their chart and illuminating their path toward the ultimate state of self-empowerment and self-discovery.