Priyanka Chopra before and after botched surgery: 'My original nose was gone'
A doctor's mistake during a routine polyp removal changed Priyanka's nose.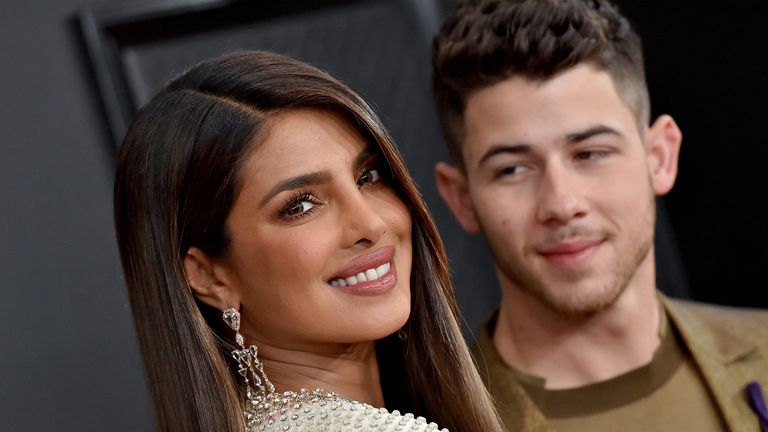 (Image credit: Axelle/Bauer-Griffin /Getty Images)
The Hollywood star always stuns but pictures of Priyanka Chopra before and after reveal the impact of a nose surgery gone wrong.
Priyanka's memoir Unfinished came out yesterday and with it, never-heard-before revelations. The actress won Miss World in 2000 and needed to have a polyp surgically removed from her nasal cavity a few months later. What should have been a routine procedure ended up with the doctor accidentally shaving the bridge of her nose, according to Entertainment Tonight, which caused it to collapse.
She wrote: "I felt devastated and hopeless. Every time I looked in the mirror, a stranger looked back at me, and I didn't think my sense of self or my self-esteem would ever recover from the blow."
Priyanka's nose before, in 2000
Priyanka's nose after, in 2019
According to ET, Chopra's career suffered following the procedure. She was dropped from two films she had been signed to, meaning her first full-length film was ultimately 2002's Thamizhan.
Several corrective surgeries followed to fix the damage and since then, she has made peace with how her appearance has changed.
Priyanka wrote: "Now when I look in the mirror, I am no longer surprised; I've made peace with this slightly different me…I'm just like everyone else: I look at myself in the mirror and think maybe I can lose a little weight; I think maybe I can work out a little more. But I'm also content. This is my face. This is my body. I might be flawed, but I am me."
Well we still think Priyanka is a modern day beauty.
Fiona Embleton is a multi-award-winning beauty editor who has tested over 10,000 products in her 10 years + of writing and shooting beauty stories. For the past four years, she was the Senior Beauty Editor at Marie Claire, having previously worked in the role of Beauty Editor at both Stylist and Cosmopolitan. She has recently gone freelance and alongside My Imperfect Life, she has written for titles including ELLE UK, ELLE Canada, Buro 247, Harper's Bazaar Arabia, Vogue Scandinavia, and ES Magazine. Beauty journalism allowed her to marry up her first-class degree in English Literature and Language (she's a stickler for grammar and a self-confessed ingredients geek) with a passion for make-up and skincare, photography, and catwalk trends. She loves jumping on the latest internet-breaking beauty news, dissecting the best red carpet looks, and having the crème de la crème of dermatologists, make-up artists, and hairstylists on speed dial so she can tap them for the best advice. She's a discerning beauty shopper and knows it can be confusing trying to navigate what's hype and what really works. So if she really likes something, you can trust that she has reached that opinion by vetting it against everything else she's ever tried. Her career highs? Interviewing Cate Blanchett and winning a Jasmine Award for the deeply personal feature Cancer Stole My Mother's Scent.