Your weekly horoscope is here: September 26 - October 2
Your weekly horoscope is here—get excited because it's a fabulous week in the sky!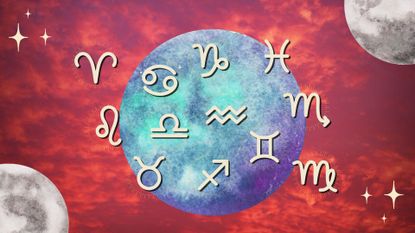 (Image credit: Future)
Get excited—because this is a fabulous week in the sky! After Sunday's new moon (the September 2022 new moon), we begin a two-week window that allows for the manifestation of some of our most precious goals! This is the last week of Mercury retrograde (it goes direct on Sunday)—however, keep in mind that certain things or situations can still feel murky or confusing.
Begin taking positive steps as soon as Monday arrives, when sweet Venus sends shiny beams to Pluto, the planet of transformation. This is a fantastic time to end a bad habit, especially if it has been affecting your health or sense of well-being. By doing this, you're sending the universe the sign that you mean business. In return, the universe will back you up, offering positive long-term effects.
If you have been waiting for Mercury to go direct to purchase a big-ticket item or sign a contract, get your ducks in a row on Tuesday. This day holds major potential for formalizing or legitimizing a partnership. The power of our intellect will be at an all-time high, helping us uncover previously hidden potential. By October 5th, you'll be ready to go!
But the best news of the entire week is Venus entering Libra, kicking off three weeks of highly social vibes and romance. Until October 16, it will be easier to attract romance, money, and more pleasure to our lives. Friday and Saturday are ideal for going on a date or having fun with friends!
Read your horoscope for your rising as well as your sun zodiac sign horoscope (and don't forget to check your October 2022 horoscope and your 2022 horoscope predictions too).
Meet the expert: Narayana Montúfar
Weekly horoscope: September 26 - October 2
Aries weekly horoscope
The vibe is shifting, Aries! Venus entering your sign midweek means all the relationship drama you've been experiencing in the past few weeks begins to melt away. The next two weeks are also a great time to take a relationship to the next level—or for investing more time in updating your dating app profiles. You're also being called to abandon a habit when it comes to your wellness routine. By doing so, you're setting yourself up for success!
Taurus weekly horoscope
It's a sweet week for you, Taurus! Venus in Libra shoots your manifestation potential off the roof for the next three weeks. Thursday and Saturday are big days to chase a goal, pitch a project, or tell someone you like them. This weekend looks amazing for a romantic date or just having fun with your friends as Mercury goes direct while activating your sector of fun and romance. However, since communication will still be recuperating, don't read too much into exchanges and conversations.
Gemini weekly horoscope
Pay attention to the people that come into your life, Gemini. As Mars in your sign sends shiny beams to Saturn in Aquarius, a mentor, boss, or authority figure could show up to guide you. Their words and teachings could be key for your growth in October. If you have a big project to finish, this same cosmic connection lends you the stamina and concentration you need to end it. Once you're done, make sure to triple-check your work, as Mercury retrograde will still be bringing confusion to the mix.
Cancer weekly horoscope
Venus' sweet vibes inundate your home and family sector starting midweek, dear Cancer. This will bring you closer to your partner, children, and even your roommates. If you're single and looking, it's also a great time to date. The next three weeks are also a fabulous time to redecorate your home or bring more art and harmony to your space. You are one of the homiest signs and will love these vibrations, so make sure to make use of them.
Leo weekly horoscope
As Venus enters Libra midweek, your communication sector gets rejuvenated, Leo. If Mercury retrograde brought you drama in the past few weeks, misunderstandings will begin to dissipate. This also means that your written or spoken words will be perceived in a more positive light. If you've been wanting to get in touch with someone, the next two weeks are ideal to reach out. Alternatively, this energy can also be used to sign up for a class that will eventually bring more opportunities your way!
Virgo weekly horoscope
Mercury goes direct in your sign on Sunday, Virgo, finally bringing an end to this major period of introspection. It serves to think back to pinpoint what this magical planet helped you transform. More good news! Venus graces your financial sector starting midweek, for the next three weeks. If you've been wanting to raise your prices or ask for a raise, consider doing so within the next two weeks, while you have the wind at your back!
Libra weekly horoscope
Life is so much sweeter now that Venus, the planet of pleasure and love, enters your sign (time to drop hints about the best gifts for libras?). You're now in the spotlight and everyone wants a piece of you! The next three weeks are great for dating, enjoying life, and maybe even getting a makeover—if that's been on your mind. This Friday and Saturday are awesome days to make big moves or chase a cherished goal. Second chances are also highlighted by these vibes, as they involve Jupiter retrograde.
Scorpio weekly horoscope
Embrace introspection, Scorpio. Venus activates your twelfth house of subconscious mind starting Thursday. For the next three weeks, you find the sweetest moments when resting, meditating, or when enjoying moments of solitude. This will allow you to integrate all the change that has been occurring in your life in 2022, and will align you with your desires, in preparation for your solar return. You could also be receiving positive news this week, involving your home and family.
Sagittarius weekly horoscope
Your relationships may have been intense lately, but this week's Mars-Saturn trine brings positive and long-term change. Communicate from the heart and you will make headway. Mercury goes direct in your career sector on Sunday, but be aware that the setbacks you've been experiencing will still take a few more days to dissipate. The best use of this week's energy is to begin pinpointing which were your learnings from the past three weeks so you can begin implementing them by October 5th.
Capricorn weekly horoscope
This week, not even Mercury retrograde can mess with you, Capricorn! As ambitious Mars activates Saturn, your ruler, you're focused on a goal, and you will make it happen! You have the strength and perseverance required to complete a task or project, so get to it! If you don't have something specific to work on, focus this energy on chasing a goal that is important to you. By doing so, you're paving the way for success in late October.
Aquarius weekly horoscope
Strategize, Aquarius! Ambitious Mars activates Saturn and asteroid Vesta in your sign, a very specific combination that is fabulous for creating a long-term winning strategy. Where do you see yourself in 2023? Put in all in writing and even excel sheets! Trust us when we say that the ideas and information you brainstorm this week can have a positive long-term effect on your life, regardless of the nature of your goal. Remember, you now hold the gift of strategy, so put it to use!
Pisces weekly horoscope
If relationship drama has you down due to Mercury retrograde, things will begin looking up starting Sunday. Mercury goes direct in your partnership sector, but it will take a while before ending its confusing influence. Use this week to figure out what the learnings were, so you can begin implementing changes by the time October 5th arrives. If you're in a committed partnership, Venus in Libra will bring you closer together in the next three weeks, so make sure to plan a fun date this weekend!
Cute astrology-themed gifts
Brand
Colour
Price
Refine ☵
Sort By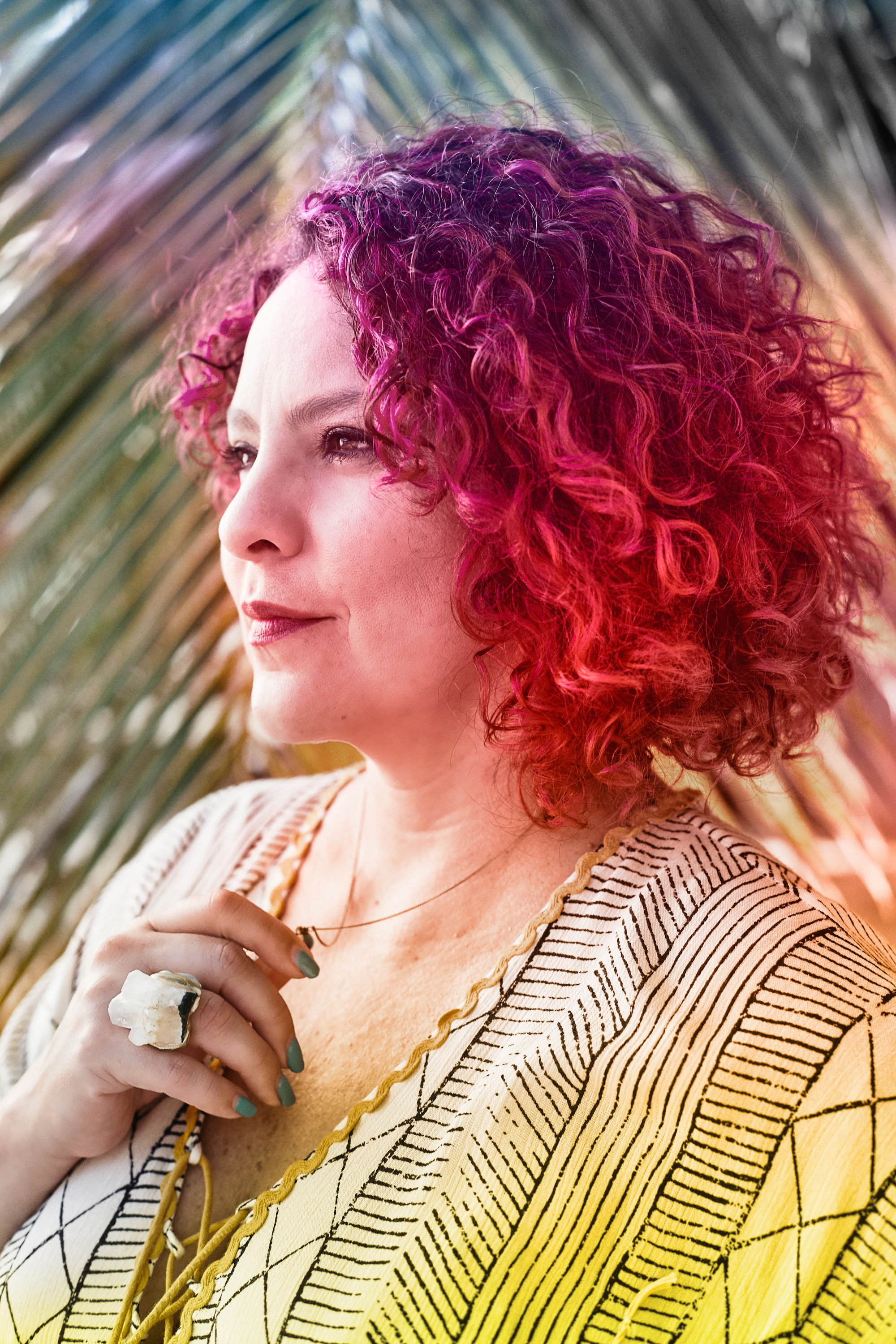 Narayana Montúfar is My Imperfect Life's resident astrologer, responsible for our weekly horoscopes and monthly horoscopes. She's also an artist, writer, and energy healer who finds inspiration in the symbolic language of astrology. An expert in the astrological studies of the Moon, she's the author of Moon Signs: Unlock Your Inner Luminary Power and was featured as one of Medium.com's Authority Magazine 2020's Strong Female Leaders, Destig Magazine's Top Artists to Collect in 2020, and one of Vogue's 13 Astrologers to Follow in 2021.
You can also find her astrological work featured in numerous lifestyle publications like Teen Vogue, Refinery29, InStyle, Brit+Co, Bustle, Pop Sugar, Well + Good, Women's Health, Romper, and more. In her private astrology practice, Narayana's holistic approach seeks to create a positive impact by connecting each one of her clients to the uniqueness of their chart and illuminating their path toward the ultimate state of self-empowerment and self-discovery.