Your weekly horoscope is here: September 5 - September 11
Your weekly horoscope is here—and it's an exciting yet confusing week ahead...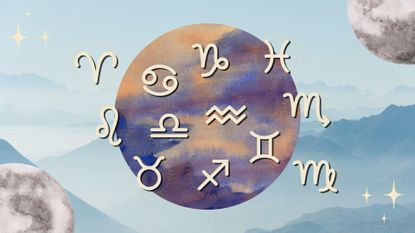 (Image credit: Future)
Welcome to your weekly horoscope—we have an exciting yet confusing week ahead! September's main theme is relationships, with one of the reasons being Venus, the planet of pleasure, art, and social interactions, entering Virgo. This is significant, as Virgo is an uncomfortable placement for the goddess of love. From Monday until September 28, this planet-sign could make us a little too nitpicky and critical when it comes to love and romance.
The weekend is set to be quite active with the third Mercury retrograde of 2022 starting on Friday. Following on the theme above, this retrograde begins in the sign of Libra, the zodiac sign of relationships. From September 9 to September 22, our closest connections are being put under the microscope (Psst: we asked astrologers how Mercury retrograde affects relationships). If the give-and-take has been off-kilter, this retrograde will expose it. At its lowest vibration, Libra hides from conflict, not wanting to rock the boat. But at its highest vibration, Libra embraces dialogue in which both parts can express their side of the story. Which version of Libra will you embody? Keep this in mind for the next ten days.
Just a few hours after Mercury goes retrograde, the next full moon rises in the sky. While the September full moon will add confusion to the mix, it's perfect for tapping into our dreamy and creative side. Saturday is the perfect day to get lost in a book, a movie, or any creative and mystical art.
Check your rising and your sun sign horoscope below—and don't forget to check your September 2022 horoscope and your 2022 horoscope predictions.
Meet the expert: Narayana Montúfar
Weekly horoscope: what does this week have in store for you?
Aries weekly horoscope
It looks like you've been working hard, Aries, and as Venus enters Virgo, you could find yourself over-extending yourself for the next three weeks. Get a lot done, but avoid burning the candle at both ends. From September 9 to September 22, a close relationship could undergo major drama—but if you look beneath it, negotiating the terms has been a long time coming. If the boundaries have been blurry, it might be time to begin defining them.
Taurus weekly horoscope
Your mood is shifting as Venus enters Virgo, Taurus. Suddenly, you're hyperaware of the things that are going wrong around you. While this planet sign combination is productive over the next three weeks, it can kill your vibe at times. This is especially true as Mercury goes retrograde in your sixth house of daily routine. From September 9 to September 22, you will want to re-work your routine as well as your schedule—just remember to be patient with yourself.
Gemini weekly horoscope
It's a big week for you, Gemini! As Mercury goes retrograde in your sector of romance, a blast from the past could be the theme of your week. If an ex-lover comes, think twice before getting involved (Psst: we asked the experts if getting back with an ex is ever a good idea). Alternatively, you could be feeling dry on inspiration, driving you to search for it in new places from September 9 to September 22. This weekend's full moon happens in your career sector, bringing the completion of a project, perhaps putting you in the limelight!
Cancer weekly horoscope
For you, Mercury retrograde could mean misunderstandings with the people you live with, as it activates your home sector from September 9 to September 22. However, it can also be a creative and positive experience, as it will be bringing the perfect time to redecorate, refresh—and most importantly, re-root! Asteroid Pallas enters your sign this week, bringing you incredible wisdom! From now until May 1 of 2023, you are a master strategist when you unite reason with intuition. Lucky you!
Leo weekly horoscope
Venus leaves your sign to enter your second house of money, Leo, gracing your finances over the next three weeks. Signing a lucrative new contract or client could be in the cards for you! Unfortunately, Mercury retrogrades in your house of communication between September 9 and September 22. If you can, try delaying signing documents. But if you can't, don't lose your sleep over it. This transit is about revamping the way you express yourself, so focus on rethinking, rewriting, and reviewing.
Virgo weekly horoscope
You could find yourself in the spotlight over the next three weeks as Venus enters your sign, Virgo. Even without trying, you could be attracting new people and friends over the coming weeks. Have fun and embrace a slower pace of life—especially because Mercury will be retrograde, delaying your processes at work anyway. For you, this retrograde is about re-evaluating your savings, earning potential, and financial strategy between September 9 and September 22.
Libra weekly horoscope
Is the way people see you in line with how you feel, Libra? This Mercury retrograde begins in your sign, so between September 9 and September 22, begin considering getting a new haircut, a new look, and even a wardrobe refresh. However, don't make any big changes yet. This transit is about re-envisioning the way you want to present yourself. For better results, the days between September 29 and October 22 are best, which is when Venus will be in your sign.
Scorpio weekly horoscope
It's time to abandon that negative self-talk, Scorpio! Mercury's retrograde happens in your sector of the subconscious mind, exposing the ways you sometimes sabotage yourself. To turn your energy around, try reciting positive mantras between September 9 and September 22. This practice will do wonders for your soul! Reignite your creativity under this weekend's full moon, when a brilliant idea could be born and bring you not only a transformative experience but also a lot of happiness.
Sagittarius weekly horoscope
Venus graces your career sector over the next three weeks, Sagittarius. For you, this is the time of the year to go after a goal. Since Mercury will be retrograde soon, perhaps this process is more internal than external. Meditating on what you really desire is the vibe! Mercury retrograde in your eleventh house between September 9 and September 22 could also get you thinking of how networking and collaboration play a role in your career success.
Capricorn weekly horoscope
A paper, proposal, or communication project could come to a conclusion or finally be finished at the week's end as the full moon in Pisces arrives. The timing is perfect because with Mercury going retrograde in your career sector between September 9 and September 22, the rhythm of productivity will slow down. The great news for you is asteroid Pallas enters your partnership sector, where it will remain until May 1 of 2023! Your one-on-one connections will thrive during these months, Capricorn!
Aquarius weekly horoscope
Connection is your week's theme, Aquarius. If you are in an established partnership, Venus will bless it over the next three weeks. Serious talks about, living together, a deeper commitment, or joining finances could happen during this time. Perhaps what prompts these talks is the full moon in Pisces, which activates your financial sector. An unexpected payout, check, or raise could be in the cards as the week comes to a close.
Pisces weekly horoscope
Relationships are a big focus for you in the next three weeks as Venus graces this area of your life. Taking a casual relationship to the next level is a possibility, as is partnering with someone at a business level. This week's full moon happens in your sign, so expect to feel more emotional than normal. You will seek attention—and should put your needs firsts. If you decide to be alone over the weekend, get creative. Tapping into your creativity is the vibe now!
Cute astrology-themed gifts
Brand
Colour
Price
Refine ☵
Sort By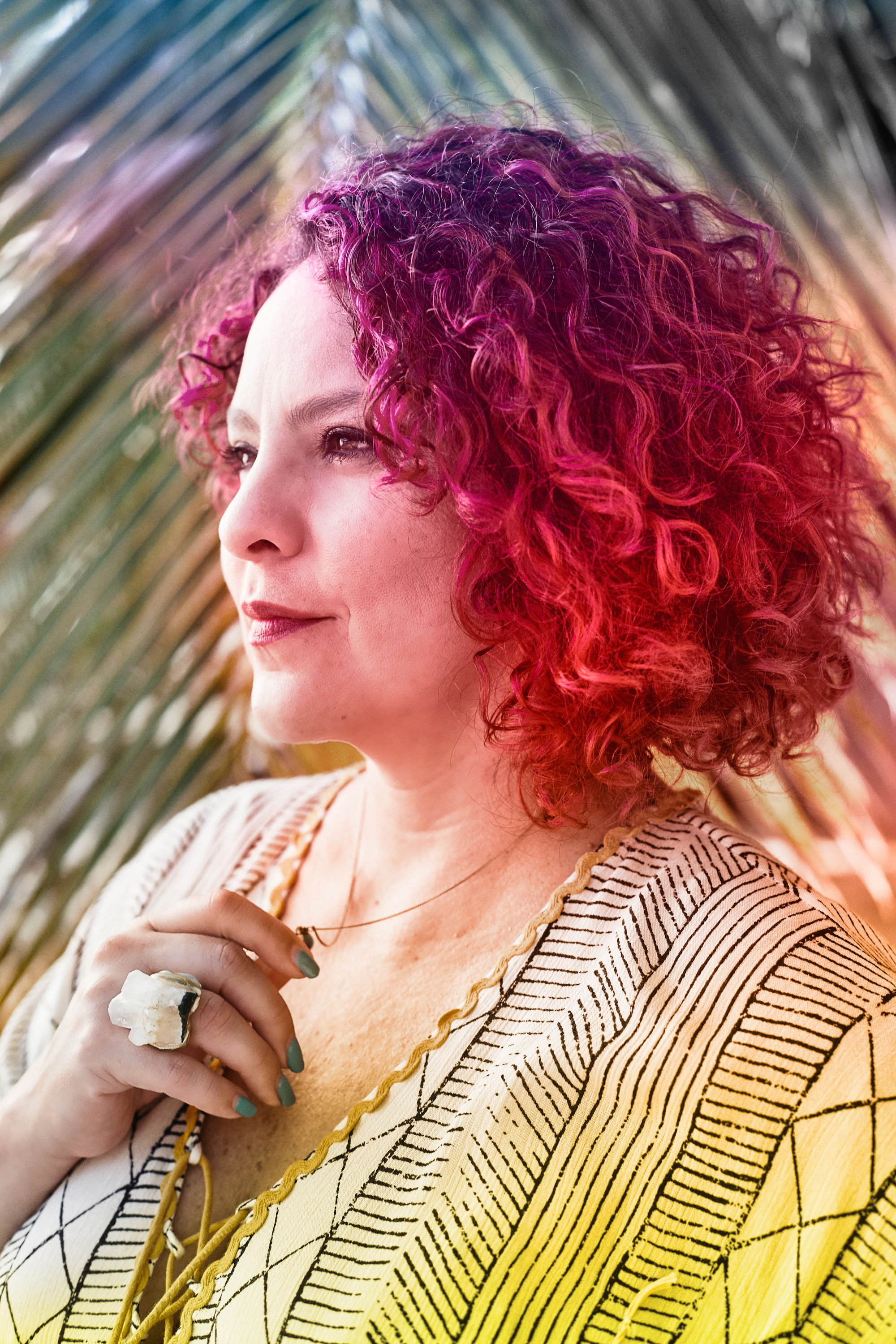 Narayana Montúfar is My Imperfect Life's resident astrologer, responsible for our weekly horoscopes and monthly horoscopes. She's also an artist, writer, and energy healer who finds inspiration in the symbolic language of astrology. An expert in the astrological studies of the Moon, she's the author of Moon Signs: Unlock Your Inner Luminary Power and was featured as one of Medium.com's Authority Magazine 2020's Strong Female Leaders, Destig Magazine's Top Artists to Collect in 2020, and one of Vogue's 13 Astrologers to Follow in 2021.
You can also find her astrological work featured in numerous lifestyle publications like Teen Vogue, Refinery29, InStyle, Brit+Co, Bustle, Pop Sugar, Well + Good, Women's Health, Romper, and more. In her private astrology practice, Narayana's holistic approach seeks to create a positive impact by connecting each one of her clients to the uniqueness of their chart and illuminating their path toward the ultimate state of self-empowerment and self-discovery.