Why TikTok's Therabody TheraFace Pro has replaced all my skincare gadgets
Our beauty editor's TheraFace Pro review delves into the cutting-edge facial gadget and TikTok star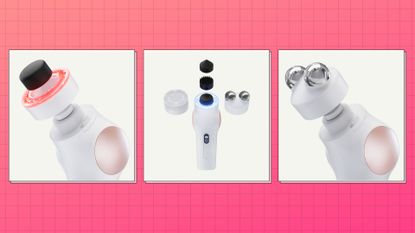 (Image credit: Future/Therabody)
My Imperfect Life Verdict
If you're looking for a gadget to relieve tension or a firming, lifting and brightening facial all in one device, then this is it—but if it's a particular concern you're looking to treat then you could be getting more for your money...
Reasons to buy
+

Left skin bright and firm

+

Relieved facial tension

+

Variety of attachments with sleek magnetic operation

+

Different strengths of percussive treatment

+

Easy to use

+

Aesthetic design

+

Great battery life

+

Comes with handy stand
Reasons to avoid
-

Not waterproof

-

Heavy

-

Expensive

-

Attachments are small so cover less surface area on the skin
If there's a new facial gadget on the scene, my antennas are up. Massaging tools, pore cleansing devices, light therapy, microcurrent devices—if there's a new 'didn't know that I needed it' gadget that can elevate my skincare routine, I want to know about it. But as soon as I saw the TheraFace Pro, I knew before trying it that it would become my go-to facial device.
Months of facial tension and sinus pressure had left me mastering the act of facial massage (which I still very much stand by), reaching for a plethora of massage tools—be it a crystal roller, cyro globe or sharp-edged gua sha—before settling into a sculpting routine using my knuckles (alongside a tool here and there). But when I saw that Therabody—known for the percussive massage technology in their famous Theragun—had released a massage gun for the face, I knew that it was a device that I very much did need to finally get that deep muscle relief I'd been looking for.
So I put the cutting-edge tech to the test—alongside its generous selection of attachments and technology—to see if it really was the solution I was looking for. And after TikTok compared the move to the revolutionary Dyson haircare pivot, my expectations were high...
Theraface Pro review
What is the Theraface Pro and what does it do?
It's Theragun for the face but oh so much more. The TheraFace Pro is essentially a full facial wrapped up in a pretty little handheld device. At its core, it's a robust facial massager that utilizes intense but comfortable percussive therapy to relieve tension in the facial muscles—but thanks to its array of attachments it allows you to dip your toe (or face) into a range of different beauty therapies like LED light therapy, microcurrent technology and deep cleansing.
It claims to help with jaw pain, fine lines and wrinkles, tension headaches, under-eye puffiness (with an optional extra attachment that needs to be purchased separately) and general facial pain, while also toning and firming the skin and improving the skin's texture.
What was the TheraFace Pro like to use?
On the whole, the TheraFace is relatively smooth and enjoyable to use. I'm a sucker for sharp and stylish features, so I love the extravagance of the swanky magnetic attachments. I also think it's a really considerate (and time-saving) feature that you can use the percussive attachment at the same time as the LED light therapy ring.
The buttons are slightly stiff to use and I'm not enamored by the 90's Gameboy-esque interface—plus it is pretty heavy compared to other facial gadgets that I've used, however, the velvety feel of the casing is a somewhat nice consolation for this.
Percussive Treatment
As a Therabody baby, the percussive treatment is of course the shining star of this multipurpose tool. Even the lowest speed setting makes for quite the tension reliever—however, each speed offers something slightly different. The lowest setting comes out in more of a rumble—almost like a drill—which I find makes it kind of bounce off my skin. For me, this speed works if you have a particular spot that you're trying to relieve tension on, as it really makes an impact every time it pulls back and then projects forward to make contact with the skin again.
As you cycle through the following two speeds, the percussion gets slightly faster and smoother each time, which I think works really well for a full facial massage. The third (and strongest) setting is especially good for toning and sculpting the complexion. For me, the only drawback was that it made me feel slightly motion sick (but I am prone to this!), as it's a lot of movement on the head.
Facial Cleansing Brush
I really enjoyed using the facial cleansing brush setting on this, as—unlike the percussive attachments—it covered a pretty large area while emitting the vibrations, so it really worked to relieve that pent-up tension in my face. I definitely found that it was stronger than other facial cleansing brushes that I've used—like the PMD Clean and the Foreo Luna—and it features really lovely soft silicone bristles that are slightly longer and more flexible than those two certain competitors.
However, unlike those alternative devices, the actual body of the TheraFace Pro isn't waterproof, so I did find it kind of awkward to wash my face with, as I was having to battle with keeping any water confined to the head of the device only. You can get away with it, but I would advise sticking to a cream or non-foaming cleanser to avoid excess wetness. I've also devised an alternative treatment to use this setting for, so now use it to do an exfoliating massage (with a gel serum/moisturizer) when I need some extra tension relief in my facial muscles.
LED Light Therapy
The device comes with three different options for LED light therapy—red light for general anti-aging, blue for its antibacterial properties (that help to tackle acne) and infrared, which specifically targets fine lines and wrinkles. It was really easy to use this setting—both to treat the skin and cycle through the treatments. It also makes for a speedier treatment than using other LED-specific devices, as you can use the LED light ring simultaneously with the percussive setting to get the benefits from both without having to do separate treatments. However, just be aware that you shouldn't use the blue light setting with the percussive setting, as it can spread the bacteria around your skin.
While some might prefer an LED face mask, what's nice about this tool is that you can spot-treat the areas where you need the light most. The wavelength strength is slightly higher than other handheld LED light devices, like the Foreo UFO—however if you're looking to target different concerns, then the Foreo competitor does come with more light options.
Microcurrent
I'm a big fan of microcurrent technology after incorporating it into my skincare routine a couple of years ago, so I was really excited to try this setting—and boy did it deliver.
I really appreciated the shape of microcurrent domes, as they were quite deep and narrow—rather than shallow and round like some other devices. This allowed for a really penetrating treatment that got deep into the facial muscles for an effective massage—and I definitely noticed the results. I also found that the shape of the device was a particular aid when using this attachment, as it allowed for a lot of control over both the direction and the pressure of the massage. You'll need some lubrication when using this setting—Therabody does sell a conductive gel, but you can just use your best hyaluronic acid serum for a multitasking treatment instead.
The only feature that I felt was lacking during this treatment, was some sort of vibration, as it's a feature I really enjoy when using the Foreo Bear microcurrent device. I also found that the Foreo offered a slightly quicker treatment, as the domes are a bit bigger—and it's more customizable, as it offers a lot more treatment options. However, the TheraFace is easier to use thanks to the body of the device.
How did the TheraFace Pro leave my skin?
I don't have a typical before and after for the TheraFace Pro, as most of these treatments I'd already been doing—just with different tools. However, after some weeks off facial massage before using this, I definitely found that it made an impact. It's like a sculpting treatment x10, which I really noticed in my skin after just a couple of weeks of use—my skin was firmer and noticeably more toned. I've also noticed a marked difference in the tension in my face—the device's effects have even allowed me to go weeks now and then without using any massage or percussive treatment at all.
The same goes for the microcurrent technology—it left my skin really lovely and toned and helped reduce inflammation in my cheeks and on the sides of my nose, which are problem areas for me.
I think that the microcurrent technology along with the exfoliating I've been doing with the cleansing attachment have both contributed to brightness in my complexion, however, my affinity for my best vitamin C serums (namely the SkinCeuticals CE Ferulic) and best retinol serums have definitely had a hand in that too.
As for the LED light therapy, I can't really speak to its results, as I'm fortunate enough not to have to tackle wrinkles (yet) or acne. However, I'll continue to test out the red and infrared settings and report back if I experience any visible results.
TheraFace Pro—the My Imperfect Life verdict
I whole-heartedly think that this is a device worth buying—however it really does depend on what your skin type and concerns are and what you're looking for in a device.
If you're looking to relieve tension in the face, this is 100% it. It is an investment, but I would say that the strides that I've experienced in tension relief are really worth it for me personally. And if you're looking to foray into the world of skincare tech or have been tempted by a cleansing brush, toning device and light therapy device, then this is a worthy and (just about) money-saving all-in-one.
But if it's just a cleansing brush or LED light therapy device that you're looking for, then I may recommend competitors over this—simply because the cost feels like a bit of a waste when there are more reasonable competitors that do the same job. When it comes to cleansing brushes, the PMD Clean is a LOT lighter, so definitely easier to use, and you can customize your treatment with the Foreo Luna—plus this device isn't waterproof which makes it a bit tricky when cleansing, as you have to be super careful. For the light therapy aspect, there are a lot of tools out there that do a similar job—and as they're single-purpose they're more affordable. I also like that Foreo's UFO is super customizable and comes with a whole spectrum of colors and really impactful temperature settings—or an LED mask could make a good alternative if you're looking for an all-over treatment.
However, if you want a does-it-all tool and aren't targetting any of the above concerns in particular, then this is a great device to keep up your overall facial health. And all of the above considered, I still use my TheraFace Pro more than I do any of my other skincare gadgets.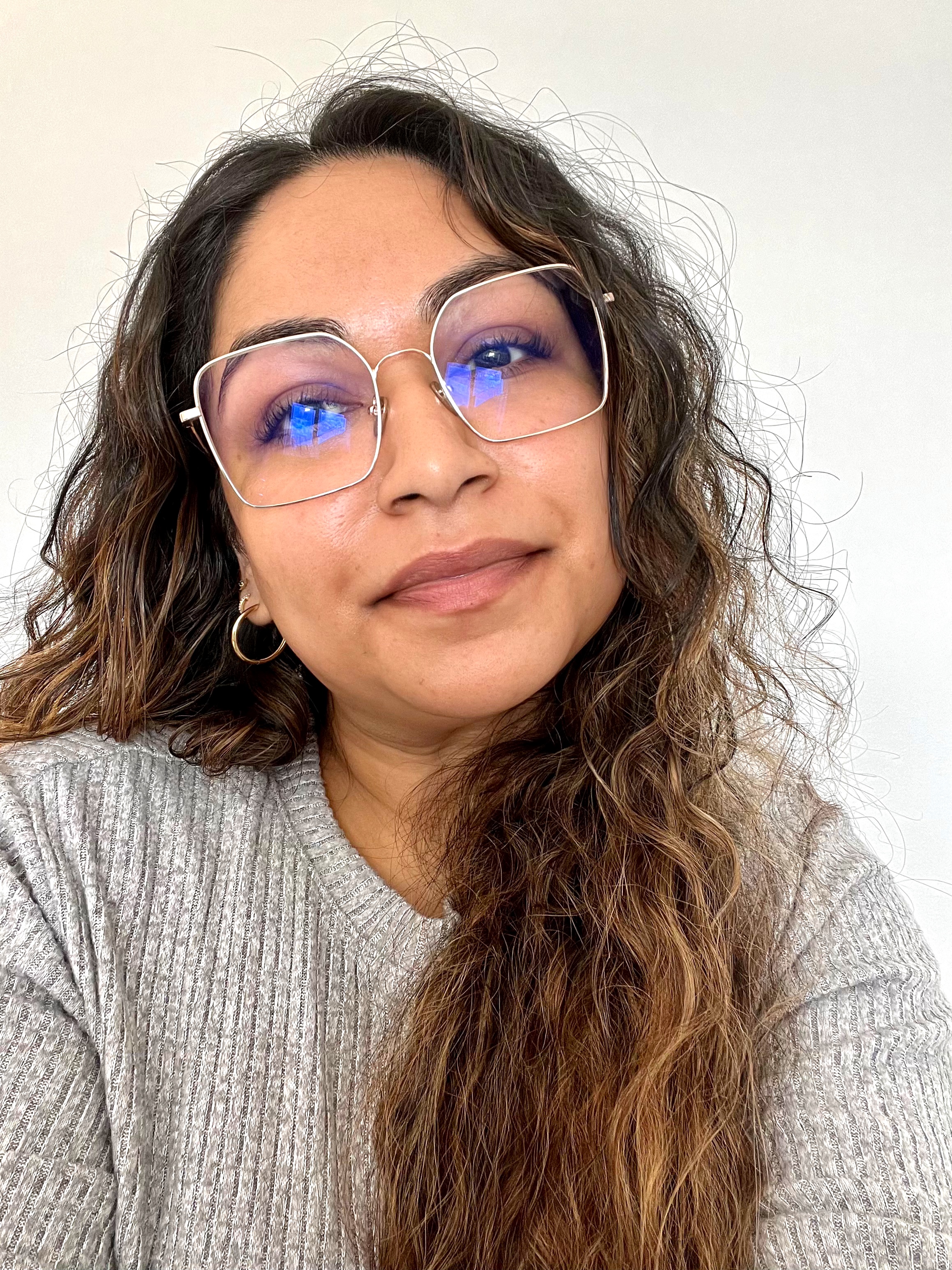 Deputy Editor at My Imperfect Life
Aleesha is Deputy Editor and Beauty & Fashion Editor for My Imperfect Life, where she heads up the beauty, fashion and eCommerce pages. Previously she was Shopping Writer at woman&home and gained an AOP awards nomination after working on their news team. She earned an MA in Magazine Journalism from City, University of London in 2017 and has since worked with a number of brands including, Women's Health, Stylist and Goodto. When she's not testing all the new beauty & lifestyle products on the market, Aleesha spends her time soaking up the newest bestsellers and Netflix releases, watching everything Marvel, learning about different wines, attempting new languages and traveling as much as she can.