Why I've been using this facial cleansing brush long before it went viral
The PMD Clean is much more than a viral phenomenon—here's why...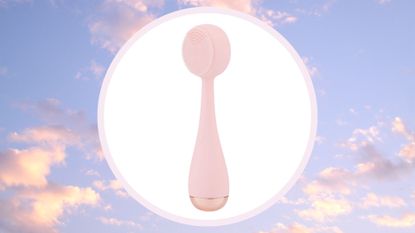 (Image credit: Future/Amazon)
My Imperfect Life Verdict
A super handy tool for people short on time or those who hate doing their evening skincare routine
Reasons to buy
+

Quick and easy to use

+

Multi-functional

+

Improves cleansing

+

Tones and massages skin

+

Four varied settings

+

Battery powered—no need to charge
Reasons to avoid
-

Handy is flexi so doesn't allow for the utmost pressure when massaging
The PMD Clean facial cleansing brush is having its moment on TikTok. Just like the viral e.l.f Halo Glow Liquid Filter and the Skin Proud Frozen Over moisturizer (among many others) before it, the nifty little facial brush has been making its way into the beauty routines of the social-savvy among us—and many are curious as to what's really so special about it.
Well I'll let you in on a little secret...I've actually been using this humble tool long before it went viral on TikTok. As a beauty editor, there are a lot of gadgets and gizmos that I have the privilege of trying, but not many make it into my regular skincare routine. So I was surprised when the PMD Clean made itself so indispensable for me that it's become my go-to—for two big reasons.
Not only does it produce amazing results on the skin, but it's also great for busy routines and lazy evenings. So here's why I gravitate towards it every time...
Why I love the PMD Clean facial cleansing brush
Here's everything you need to know about the PMD Clean facial cleansing brush—from what it is and what it does to how to use it and what kind of results it gives.
Plus, I lay out exactly why it's overtaken other skincare tools to become a regular in my skincare routine.
What does the PMD Clean do?
First and foremost, what is the PMD Clean and what does it do?
The PMD Clean is a facial cleansing brush that uses vibrating technology to give a deep (but gentle—thanks to its silicone bristles) clean to the skin by working to break down buildup and impurities.
It's a multi-functional tool that features two sides—one for cleansing and one for massaging. The massage feature is what really sets this device apart from other facial cleansing tools. Using the vibration technology, it works to encourage the absorption of serums and moisturisers while toning and firming the complexion.
PMD Clean experience and results
Like the Therabody Theraface Pro, the PMD Clean has become a regular in my skincare routine for two main reasons. First is the ease of use and second is the results. I have a drawer full of facial devices but I'm a morning owl—so when it comes to my evening skincare, my brain usually doesn't have the energy to tackle anything too convoluted. So I usually end up grabbing the PMD Clean to get some extra purifying power out of my cleanser (and save me spending several minutes scrubbing it around my face).
And while it's great at helping get the most out of my cleanser, what I really love about it is the massage side. I hold a lot of tension in my face and I also don't love the natural contours of my face, so regular toning and firming is really important to me. And while I do have other devices that do this more effectively, I usually can't be bothered to use them.
The PMD Clean comes with enough pressure to relieve some of the tension in my face while the vibrations help to tone the contours of my face. I definitely noticed visible results after repeated use. Not only were my facial contours sharper and more defined, but I was left with a subtle glow without any excess oil and shine—something that I have struggled with for decades. Of course, it's not just the PMD Clean itself that garners these results—combining its efforts with the best vitamin C serums (the Skinceuticals CE Ferulic is my favorite), best retinol serums and using ingredients like squalane and niacinamide definitely helps.
How to use the PMD Clean
To get the most out of the PMD Clean, here's how I use it for the best results:
Remove makeup with first cleanse (I skip this step on makeup-free days)
Squeeze cleanser onto the cleansing side of tool and wet slightly
Turn on the device and move it slowly around different areas of your face—I use setting one on my nose and forehead and setting two on softer areas like my cheeks and chin (apply more cleanser to the tool as needed)
Rinse and dry device (it's waterproof FYI)
Pat serum or moisturizer lightly into face—I usually mist my face first and then apply one my best hyaluronic acid serums
Using the massage side of the tool, turn it onto setting three or four (depending on how much strength you want) and move it slowly around your face
Spend more time on areas that you might want to firm or contour—for me that's underneath my cheekbones, my chin and jawline, and around my nose
When done, pat any remaining product into the skin and remember to rinse off and dry your PMD Clean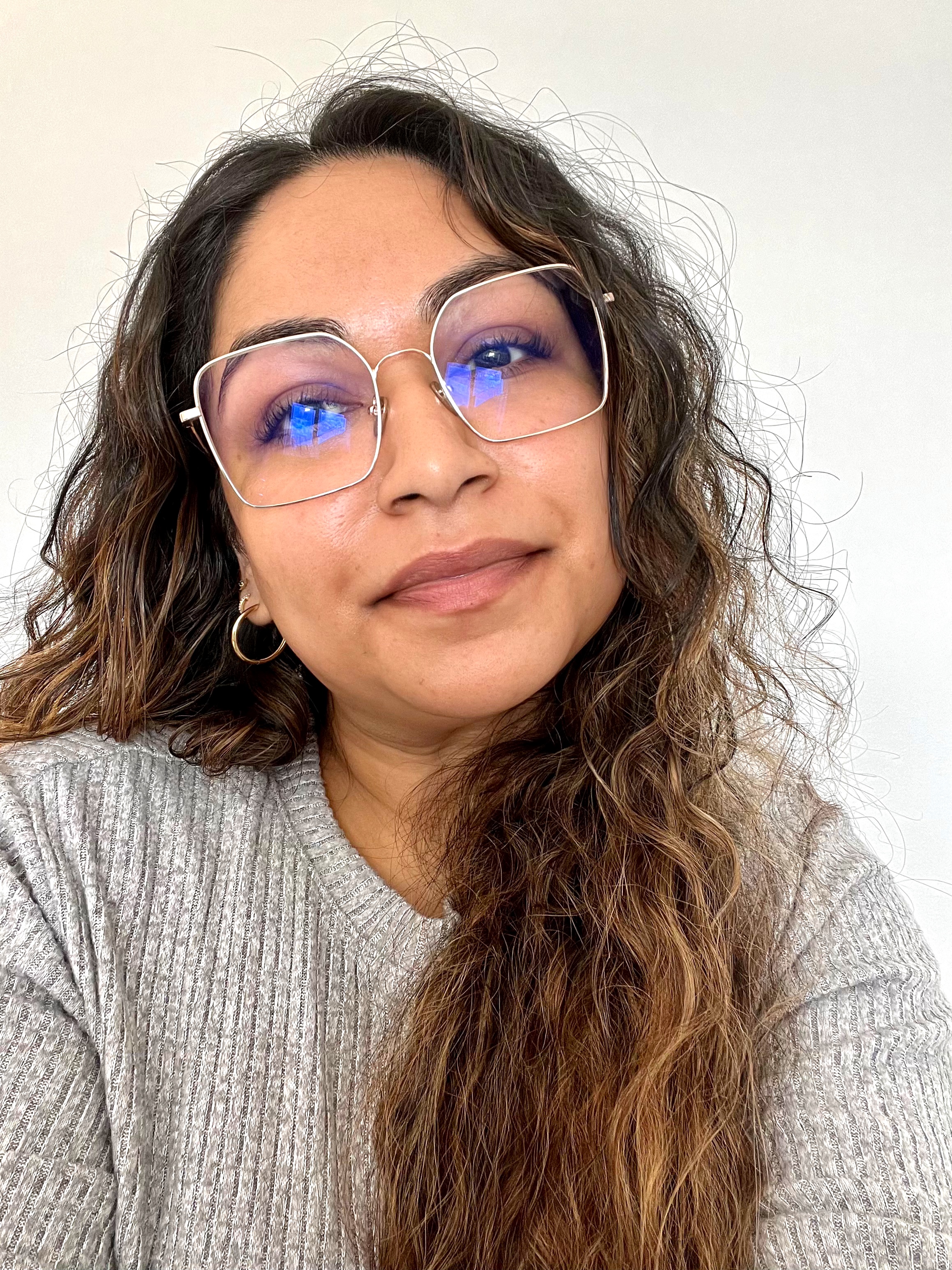 Deputy Editor at My Imperfect Life
Aleesha is Deputy Editor and Beauty & Fashion Editor for My Imperfect Life, where she heads up the beauty, fashion and eCommerce pages. Previously she was Shopping Writer at woman&home and gained an AOP awards nomination after working on their news team. She earned an MA in Magazine Journalism from City, University of London in 2017 and has since worked with a number of brands including, Women's Health, Stylist and Goodto. When she's not testing all the new beauty & lifestyle products on the market, Aleesha spends her time soaking up the newest bestsellers and Netflix releases, watching everything Marvel, learning about different wines, attempting new languages and traveling as much as she can.