When was 'Bling Empire' filmed? An investigation
The timelines are a little confusing, so when was 'Bling Empire' filmed?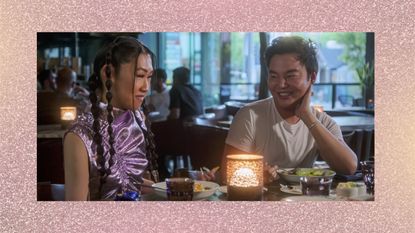 (Image credit: Netflix)
So, when was Bling Empire filmed? We're all well aware by now that reality TV shows—with the exception of Love Island and other elimination-based shows that run in real-time—are filmed months in advance. We've seen it on The Kardashians, where all the storylines pretty much headlines and press stories we read about months prior, but with Bling Empire, things are kept a little bit more under wraps.
The Netflix show has been a hot topic of conversation ever since the release of Bling Empire season 2, which has reunited us with the cast and introduced us to newbies Dorothy Wang and Mimi Morris. After a year of keeping up with the Bling Empire cast on Instagram, we finally got the update on the luxury lives of Anna Shay, Kevin Kreider, Kim Lee and co. But when exactly did they film the new season?
When was Bling Empire season 2 filmed?
Judging by what we've seen on the show, it is safe to say that Bling Empire season 2 was filmed over the summer of 2021. In the first episode, we're shown cast member Christine Chiu attending Couture Fashion Week in Paris which took place in early July.
"This year was particularly special in so many ways," she told Town & Country. "The biggest is that it was symbolic for me and for people in general of life resuming. I was so proud to be part of that movement toward the resumption of life as normal, and for that to be led by fashion; it showed the resiliency of people and the optimism that comes with the clothes and their drawing in of a global audience. There's such a sense of gratitude and optimism for something bright, new, and fresh that's on its way."
In a separate interview with Fashionista, Christine confirmed that the show was filmed over the summer, saying that production started as early as May 2021, just a few months after the show debuted on Netflix to instant hype. "I think we started around May, but then we had some changes in production members, so we kind of stopped and then restarted," she told the publication.
When was Bling Empire season 1 filmed?
Even though it didn't debut on Netflix until January 2021, Bling Empire season one was actually filmed back in 2019, way before the pandemic hit. The show was scheduled for a 2020 release date but like many things that year, it was put on hold due to the coronavirus outbreak.
This time, it was actually Christine's husband, Dr. Gabriel Chiu, that confirmed the news, telling Los Angeles news station KTLA5 last year that filming for the first season of the show wrapped up two years before it aired.
We wonder when they'll start filming for Bling Empire season 3, though Netflix has yet to confirm a renewal of the show!
Sagal is a journalist, specialising in lifestyle, pop culture, fashion and beauty. She has written for a number of publications including Vogue, Glamour, Stylist, Evening Standard, Bustle, You Magazine, Dazed and Wonderland to name a few.