15 gifts that your favorite adventurous Sagittarius will love
15 gifts for Sagittarius perfect for any occasion—whether they're jet setting away or having fun at home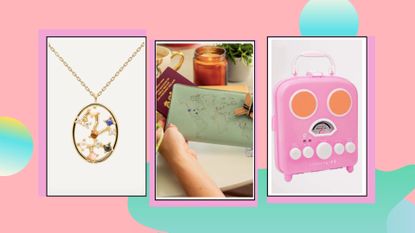 (Image credit: Future)
Sagittarius signs may be playful children at heart, but they're not always as easy to shop for as kids are. If you're looking for the perfect present and have already perused the best astrology gifts with no luck, then it could be worth keeping the specific traits of this sign in mind. Prone to getting deep and philosophical and always up for an adventure, Noush Joon (opens in new tab), astrologer at astrology website Girl and her Moon (opens in new tab), adds that this fire sign is "very optimistic, light-hearted and also kind of spiritual". So, what kind of things should you be looking out for?
Narayana Montúfar (opens in new tab), senior astrologer for Astrology.com (opens in new tab) emphasises that travel gifts are likely a winner, from tickets to a trip of a lifestyle to accessories to make the journey fly by. Their playful side could appreciate a joke gift, as long as it's not the main star of the show; couple it with something more meaningful for the ideal combination of light and sentimental. To help you find the perfect gifts for Sagittarius loves ones, here are 15 presents that are sure to make them smile all year round.
Meet the experts on gifts for Sagittarius signs
Noush Joon (opens in new tab) is an intuitive astrologer at astrology website Girl and her Moon (opens in new tab) who specializes in properties of nature, human psychology, energy healing and self-development
Narayana Montúfar (opens in new tab) is a senior astrologer for Astrology.com (opens in new tab) who specializes in birth charts
Best gifts for Sagittarius signs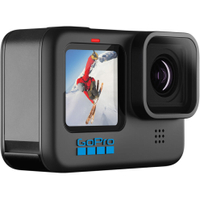 (opens in new tab)
1. GoPro Hero Black
RRP: $549.98/£529.98
If you're looking for gifts for Sagittarius signs who are always off on their next active adventure, this swanky GoPro is the perfect accompaniment to their next next trip.
Boasting 5k image quality and with a year's subscription to GoPro that allows them to automatically upload their snaps to the cloud, this handy little camera will capture the best moments—and could even help them realise their greatest vlogger dreams when they head to the best destinations for solo travel (opens in new tab).
---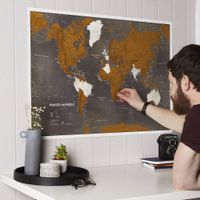 (opens in new tab)
2. Scratch The World Map Print
RRP: $25.45/£17.95
Sagittarius love exploring the world; Narayana reckons this sign would "die if you got them a one-way ticket to literally anywhere".
If a plane ticket is a little out of budget, here's a thoughtful alternative—this foiled scratch map will keep track of all of the locations your friend has visited, giving them both a beautiful wall display and a personalised record of their adventures whether they're jetting off to New York (opens in new tab) or catching some sun on the Amalfi Coast (opens in new tab).
---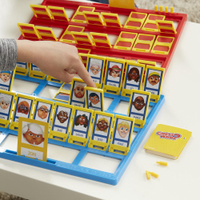 (opens in new tab)
3. Guess Who? board game
RRP: $11.99/£14.99
Noush highlights that this Fire sign has a "childlike energy about them", and what better way to bring that playful side out than a blast from the past.
Guess Who? is a truly classic game that will take them right back to the fun of childhood - if you want to play the game with an adult twist, try 'Objective Guess Who?', where your questions are more "would this person have the clean girl aesthetic (opens in new tab)?" rather than "are they a boy?".
---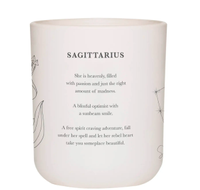 (opens in new tab)
4. Damselfly Sagittarius candle
RRP: $41/£32
After all that adventuring, even the most energetic Sagittarius needs a moment to recharge. Help them create a calming vibe with this elegant, fragrant candle with notes of white amber and fresh fig to rival even the best Yankee candle scents (opens in new tab).
Plus, there's a poem paying homage to the traits of the sign on the side to remind them of their personal best bits—making this one of the best scented candles (opens in new tab) to gift astrology lovers.
---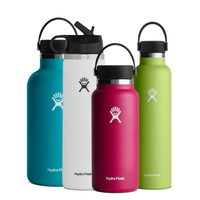 (opens in new tab)
5. Hydro Flask bottle
RRP: $34.95/£35
The most important part of staying safe on your Sagittarius friend's many adventures is keeping hydrated. Whether they're trekking through a warm country, hiking up hills or getting their ski on, this handy Hydro Flask is one of the best reusable water bottles (opens in new tab) to have by their side.
With vacuum-insulated walls, this bottle keeps hot drinks warm and cold drinks cool for hours and has a leak-proof cap designed for portability.
---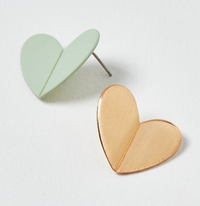 (opens in new tab)
6. Alora Origami Heart Mismatch Stud Earrings
RRP: $26.50/£18
This fire sign's playful spirit often transfers into their taste in accessories, and these statement heart-shaped earrings make great gifts for Sagittarius friends who like to add a pop of colour to their look.
In pretty gold and pastel green shades, the mismatch style is sure to gain some compliments and add a quirky edge to any outfit—plus it will look stunning with their best huggie earrings (opens in new tab).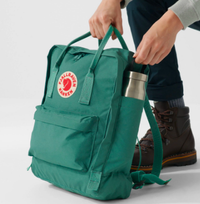 (opens in new tab)
7. Fjällräven Kånken Laptop Backpack
RRP: $130/£110
Much like the magic of Mary Poppins, this 17 inch iconic Kanken backpack can carry a whole lot more than you might think.
Sturdy, cute and the ideal size to carry onto a plane or on a hike, these bags are sure to become your favorite Sagittarius' go-to when it comes to packing for their next adventure, whether they're off on a group trip or setting off to one of the luckiest places in the world (opens in new tab).
---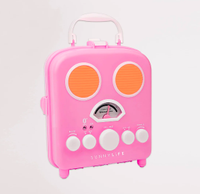 (opens in new tab)
8. SunnyLife Beach Sounds Bluetooth Speaker
RRP: $65/£48
As far as portable speakers go, this has got to be the cutest one around. As Noush highlights, Sagittarius tends to be one of the "loudest signs", and she recommends that Bluetooth speakers make great gifts for Sagittarius signs who can start a party wherever they go.
This adorable pink speaker has a retro design but boasts high-tech features like bass control, compatibility with any smart phone or tablet and is even water and sand-resistant.
---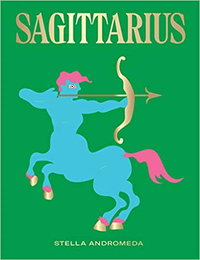 (opens in new tab)
9. Sagittarius: Harness the Power of the Zodiac by Stella Andromeda
RRP: $11.99/£8.99
As Noush highlights, this sign can be "interested in higher realms and higher ideals" and keen to learn more about astrology and spirituality; think of it as an astrological version of the best self-care books. (opens in new tab)
This book will help them do just that—and, even better, it's tailored to the specific traits and characteristics of their sign. The advice, wisdom and information offered make great gifts for Sagittarius signs ready to learn more about their connection to the stars.
---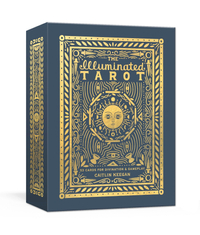 (opens in new tab)
10. The Illuminated Tarot
RRP: $18.99/£14.99
Speaking of spirituality, if your Sagittarius friend is keen on learning about this mystical world then this pack of pretty tarot cards are one of the best astrology gifts you can find.
Boasting some colorful illustrations, they come with instructions on interpreting the cards, perfect for beginners to learn how to use tarot cards (opens in new tab).
---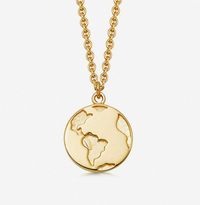 (opens in new tab)
11. Astley Clarke Earth pendant necklace
RRP: $86/£80
Help your adventure-loving Sagittarius friends express their love for exploring far-flung areas of the world with this beautiful 18 carat gold-plated pendant from one of our best affordable jewelry brands (opens in new tab).
Delicate but eye-catching, this necklace is an understated accessory that will match pretty much everything, and reminds your friend of the rest of the world still to be discovered.
---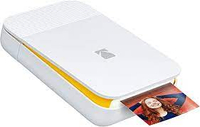 (opens in new tab)
12. Kodak Smile Instant Printer
RRP: $99.99/£99.99
With all those beach trips and alternative city breaks (opens in new tab) comes lots of photos, but it's hard to remember to print those memories out so they can often be left on phones to be forgotten. With this Bluetooth connected instant printer, your Sagittarius friend can print out their favorite snaps on the go to share with their fellow adventurers.
The waterproof, sticky-back paper it prints on makes it easy to pop those memories straight onto surfaces for safekeeping, or acts as a handy tool when putting together a scrapbook of their trips.
---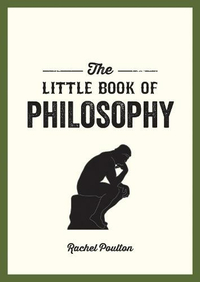 (opens in new tab)
13. The Little Book of Philosophy by Rachel Poulton
RRP: $13.95/£6.99
Noush highlights that Sagittarius signs can often be "deep and philosophical" and so "a book on self development or philosophy" are sure to be appreciated.
Give your introspective fire sign friend a beginner's course into philosophy with this compact book, which demystifies complicated concepts and breaks down the big questions for anyone to get to grips with.
---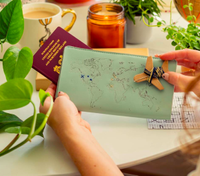 (opens in new tab)
14. Stitch Where You've Been Travel Wallet
RRP: $92.15/£65
This thoughtful gift doubles up as a fun activity and a handy travel accessory—with enough space to hold their important documents in one place and compartments to keep them all organised, this luxurious leather wallet will become a vital addition to your Sagittarius' travel bag. Whether they've figured out how to travel alone (opens in new tab) or are always off with friends and family, this is a great way to record their adventures.
Plus, with a handy portable needle and thread, they can mark the place they've just visited on the journey back, creating a useful work in progress of their adventures.
---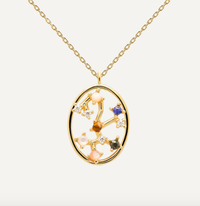 (opens in new tab)
15. PD PAOLA Sagittarius pendant necklace
RRP: $91/£71
If your favorite Sagittarius loves to wear their sign with subtle pride, this necklace is perfect. With sparkling gemstones including rose quartz , labradorite and white zirconia arranged in the shape of the Sagittarius constellation, this beautiful necklace is sure to become the star of their next fancy dinner outfit or capsule wardrobe (opens in new tab) staple.
Durable against regular wear with an 18ct yellow gold-plated sterling silver, you have the additional peace of mind with a year's warranty from the company.
Sadia is a freelance lifestyle writer with a love for all things self-care. Previously a staff writer at The Know Media, she left in late 2021 for an MA in World Literature at the University of Warwick, and has been freelancing in between procrastinating her dissertation. She has since written for publications like Stylist Magazine, Delish UK and Mollie Magazine, amongst others.
When she's not writing (or making yet another excessively colour-coded To Do list) you can find her reading everything from modern classics to contemporary debuts, or else tending to her many thriving plant babies.