15 best gifts for Pisces—the Zodiac's most spiritual sign
15 gifts for Pisces to match their cosmic, chilled out energy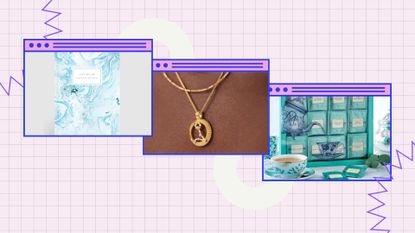 (Image credit: Future)
With a flair for creativity and a deeply romantic side, the best gifts for Pisces draw on their personality, which can feel at home both surrounded by people and in their own company.
As they're such a spiritual sign, the best astrology gifts are sure to go down well with them—from their first set of tarot cards to books guiding them through the stars. As Noush Joon from Girl and her Moon highlights, "there's a deep awareness of the energy that they feel around other people and they also enjoy spending time on their own". Born between February 19 and March 20, this Water sign's pull between reality and fantasy—represented by their Zodiac's icon of fish swimming in opposite directions—can make them difficult people to buy for. If you're looking for the perfect gifts for Pisces and can't quite figure out what this sign would enjoy, we've got you covered!
Narayana Montúfar, senior astrologer at Astrology.com, highlights that Pisces are "ruled by both Neptune and Jupiter", making them a "magical sign". Self-care is also a huge priority for this Zodiac and so anything that helps them relax and pamper themselves make valuable gifts for Pisces who like to recharge in style. To help you choose a successful present and get ready for Pisces season, we've picked out 15 thoughtful treats that your Pisces loved ones will appreciate all year round.
Meet the experts on gifts for Pisces
15 best gifts for Pisces signs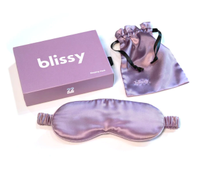 1. Blissy Sleep Mask
RRP: $49.95/£42.00
Noush from Girl and her Moon describes the Pisces personality as "dreamy", and what better way to tap into that than a luxurious sleep mask?
The Blissy mask is made from a soft silk that is gentle on your skin and blocks out light for the perfect sleep environment—ideal for the pampered Pisces in your life!
---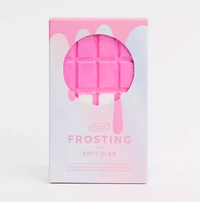 2. Miss Patisserie Frosting Bath Slab
RRP: $13.00/£7.50
'Me time' is super important to this Water sign, and Miss Patisserie's bath treats make thoughtful gifts for Pisces signs who choose hot bath benefits as their self-care of choice.
This pretty pink slab will make the water the colour of cotton candy and smell as sweet too—plus, with a vegan formula, they're designed to be gentle on skin for a truly luxurious experience.
---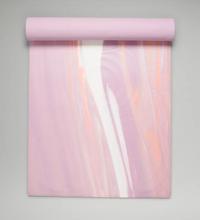 3. Lululemon Take Form Yoga Mat
RRP: $138/£118
Pisces are known to be quite introspective and enjoy a calm energy, so yoga seems a natural form of meditation and exercise for them to enjoy.
This yoga mat is designed to enhance that experience, with a genius 3D texture that helps you stay centred on the mat without ruining your pose to look down and a sustainably sourced natural rubber material.
The soft pink marble pattern is designed to be calming and aesthetically pleasing, setting the mood for a relaxing session and putting this up there as one of the best yoga accessories to gift.
---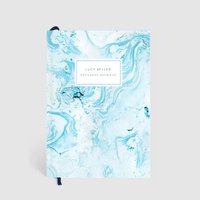 4. Papier wellness journal
RRP: $35/£26
Narayana recommends that the whimsical nature of the Pisces sign means they're likely to enjoy a journal to jot down their dreams, and Papier's wellness journal goes above and beyond that brief.
With pages dedicated to everything from recording thoughts and gratitude to guided journaling ideas and positive affirmations, this is one of the best planners to help a dreamy Pisces connect with their feelings.
---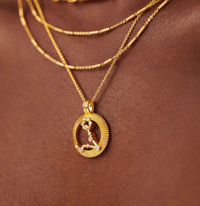 5. Missoma Zodiac Constellation Pendant Necklace
RRP: $162/£125
This beautiful necklace with white cubic zirconia gemstones arranged in the shape of the Pisces constellation is sure to become a treasured piece for your favorite Pisces.
From of our best affordable jewelry brands, this necklace boasts 18ct recycled gold plated vermeil covering a recycled silver for durability that keeps a luxurious gold feel—the brand's focus on reducing waste and reusing material makes them one of the best sustainable jewelry brands on offer.
With adjustable length, this is the perfect size to layer with other gold pieces or stand alone as its own statement piece.
---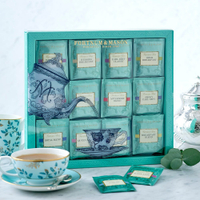 6. Fortnum's Famous Tea Selection
RRP: $33.56/£25.95
As Noush highlights, Pisces "like to do things on their own" and appreciate making the most of their own company, and she suggests that "a relaxing tea" will go down well.
This luxurious gift set of 120 bags includes a selection of different teas including classic Earl Greys, deep Jubilees and intriguing Irish Breakfasts, perfect for a Pisces who enjoys a sophisticated cup with their quiet evenings in.
---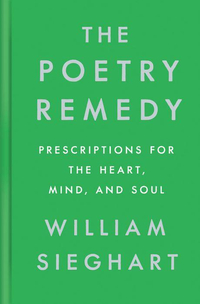 7. The Poetry Remedy: Prescriptions for the Heart, Mind, and Soul
RRP: $21/£12.99
According to Noush, this Water sign can be "romantic and poetic" when they want to be, and so poetry anthologies make great gifts for Pisces who like to get mushy.
The Poetry Remedy is one of those truly unique self-care books —it 'prescribes' a poem for every mood, feeling or problem you might be experiencing, tackling anything from news exhaustion to falling in love.
---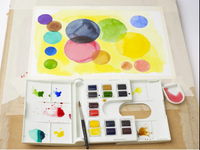 8. Winsor & Newton Professional Watercolor Set of 14
RRP: $154.49/£87.95
Pisces have "got a wild imagination and enjoy playing with that creative side" and this set of high-quality watercolor paints is sure to bring that artistic side out.
A pocket-sized set small enough to carry around in a bag, it also comes with a handy mixing palette and clip on water dish for when inspiration strikes on the go. Include a mini watercolor paper pad for the perfect gift for Pisces who want to dabble with the artist within—next step, the best upcycle ideas!
---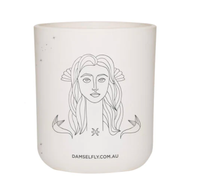 9. Damselfly Pisces scented candle
RRP: $39/£32
With delicate scents of white jasmine, amber and fresh fig, this candle rivals even the best scented candles and will become a staple of your Water sign recipient's self-care time.
Plus, the elegant vessel has a poem penned specifically for Pisces signs, inspired by their very best traits to help them feel loved and appreciated.
---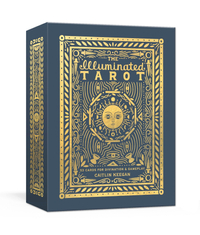 10. The Illuminated Tarot cards
RRP:
These beautiful tarot cards make lovely gifts for Pisces who like to tap into their spiritual side and are one of the best astrology gifts in general.
Illustrated by independent designer Caitlin Teegan, these cards come with an instruction booklet to guide beginners through their first readings and help them with tarot questions. Plus, they're pretty enough to be used as a normal deck of cards, so have extra uses beyond their spiritual meanings!
---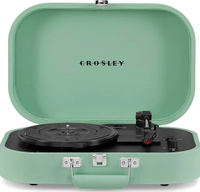 11. Crosley Discovery Portable Turntable
RRP: $79.95/£94.99
Pisces, according to Narayana, "connect deeply to music" and will therefore appreciate a gift that helps them enjoy their playlists in style.
This adorable portable record player is designed for music-lovers who want to try vinyl for the first time; equipped with built-in stereo speakers, a Bluetooth connection to play music from a phone and three different speeds for records, it has everything you could need for beginners to enjoy their favorite tracks in a different way.
---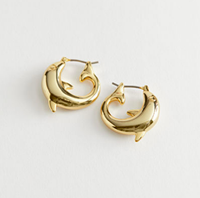 12. Mini Hoop Dolphin Earrings
RRP: $29/£23
The symbol for this Water sign features two fish swimming in opposite directions, signalling the duality of Pisces personalities pulled between reality and fantasy.
This desire to keep things magical is one of their charms, and these cute dolphin-themed huggie earrings will help keep them connected to their ocean roots. And before you say it, we know that dolphins are technically mammals but these are so cute that we're willing to overlook that detail!
---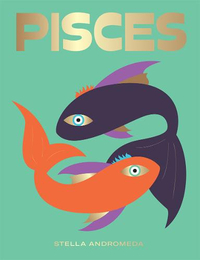 13. Pisces: Seeing Stars by Stella Andromeda
RRP: $11.99/£8.99
Anything that helps decipher the spiritual world of astrology make great gifts for Pisces who want to tap into that magical side, and this book is sure to become a bedside companion.
With advice on everything from love lives to career goals, it uses the specific traits and characteristics of Pisces to tailor the guidance.
---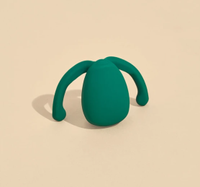 14. Dame Eva II Hands-Free Vibrator
RRP: $146.40/£122
If the Pisces you're gifting for is someone extra special (or a BFF you're super close to) then they're sure to appreciate the fun that the Dame Eva II Hands-Free Vibrator will give them.
One of the best hands-free vibrators on the market, this toy is designed to stay put, especially in the shower, and features a waterproof material for that purpose.
---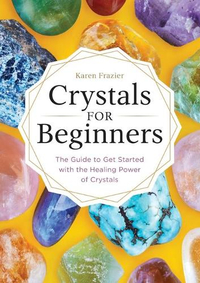 15. Crystals for Beginners: The Guide to Get Started with the Healing Power of Crystals by Karen Frazier
RRP: $14.99/£12.99
This guide to all things crystal is a great gift for Pisces who are interested in learning more about astrology and the power that manifesting with crystals can have in our lives.
With advice on the right crystals to combat anxiety, banishing stress with a specific stone and the 10 beginners' crystals every collection should include, this is a comprehensive introduction and a gift sure to be appreciated by a Water sign looking to dip their feet in the art.
---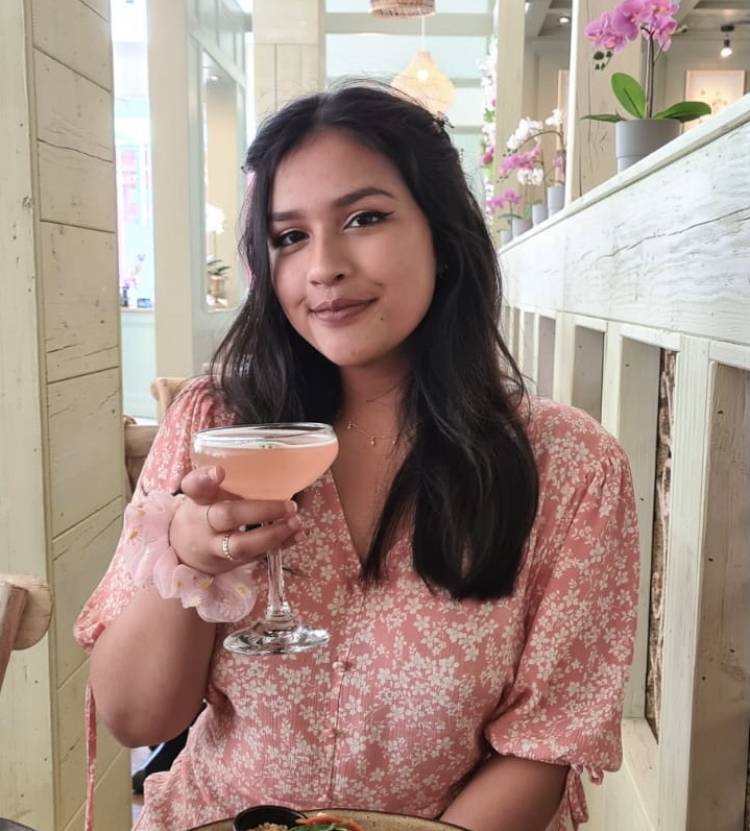 Sadia is a freelance lifestyle writer with a love for all things self-care. Previously a staff writer at The Know Media, she left in late 2021 for an MA in World Literature at the University of Warwick, and has been freelancing in between procrastinating her dissertation. She has since written for publications like Stylist Magazine, Delish UK and Mollie Magazine, amongst others.
When she's not writing (or making yet another excessively colour-coded To Do list) you can find her reading everything from modern classics to contemporary debuts, or else tending to her many thriving plant babies.