Best gifts for Aries—the Zodiac's feistiest sign
15 gifts for Aries that this feisty sign with love, from statement accessories to presents to feed their competitive spirit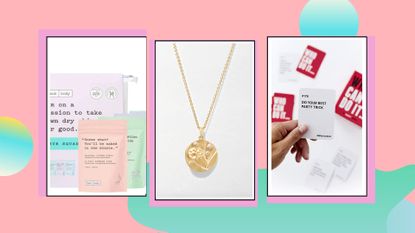 (Image credit: Future)
This feisty fire sign, with their natural leadership traits and love for adrenaline, might seem overwhelming at first—especially when it comes to finding good gifts for Aries.
If you're struggling for inspiration, think bright and vibrant accessories, gym-wear to help them smash the competition (even if that competition is their own personal best) and, of course, the best astrology gifts and self-care tools to relax after all that excitement. But beneath all of their competitive spirit is a warm and, as astrology expert Noush Joon (opens in new tab) from Girl and Her Moon (opens in new tab)points out, "passionate" personality. They're not afraid of standing out and have a "sharp energy about them", and love presents that reflect this bold side of them!
Whether you're shopping for Aries season, prepping for the festive season or just celebrating a happy occasion, these 15 gifts for Aries will make them glow like the fiery sign they are.
Meet the experts on gifts for Aries
Noush Joon (opens in new tab) is an intuitive astrologer at astrology website Girl and her Moon (opens in new tab) who specializes in properties of nature, human psychology, energy healing and self-development
Narayana Montúfar (opens in new tab) is a senior astrologer for Astrology.com (opens in new tab) who specializes in birth charts
Best gifts for Aries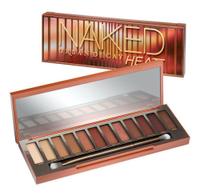 (opens in new tab)
1. Urban Decay Naked Heat Palette
RRP: $54/£45
With warm mattes, feisty sparkles and a theme of warmth and fire, this versatile eyeshadow palette is perfect for the hot Aries in your life.
This set is ideal for that transition from daytime casual to night-time glam with enough variety across complementary matte and glittery shades to create countless looks, making it one of the best eyeshadow palettes (opens in new tab) for everyday use.
---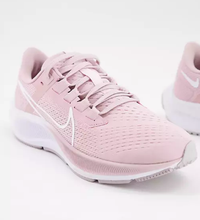 (opens in new tab)
2. Nike Air Zoom Pegasus 38 sneakers
RRP: $120/£110
As Aries is ruled by Mars, Narayana Montúfar, senior astrologer for Astrology.com (opens in new tab), recommends that sportswear make fantastic gifts for Aries who like to get their competitive energy out in the gym and reap the benefits of exercise (opens in new tab).
These stylish trainers are ideal to be getting active in, boasting a mid-foot band that adapts to feet for a more secure fit and a spongy and comfortable cushioning thanks to a react foam midsole.
---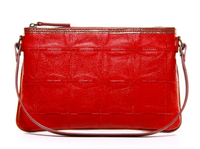 (opens in new tab)
3. Fire & Hide clutch bag
RRP: $205/£165
The fiery nature of the Aries sign means, as Noush highlights, they're likely to enjoy a bold red accessory. This deep red bag has an extra twist as it's made from decommissioned fire hose, rescued leather and is lined with reclaimed parachute silk.
Their commitment to saving materials that would otherwise go to landfill is all part of a mission to make their collection "sustainable, ethical, transparent, generous and kind." Plus, their adjustable straps mean that the bag can be worn at least five different ways, making a versatile addition to any Aries wardrobe—especially if it fits in their color analysis (opens in new tab) palette.
---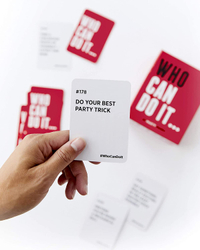 (opens in new tab)
4. Who Can Do It party game
RRP: $18/£15
Noush highlights that Aries signs are often "courageous and enjoy a healthy competition", and this fun party game is guaranteed to tap into that motivation to win.
Though it's a simple premise that involves judging your friends' attempts to fulfil the action detailed on the card, the competitive edge of this Fire sign is bound to make it interesting before long, putting that astrology compatibility (opens in new tab) to the test!
---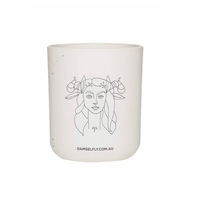 (opens in new tab)
5. Damselfly Aries scented candle
RRP: $39/£32
It would be unusual for this Fire sign not to enjoy burning one of the best scented candles (opens in new tab) on a laid-back evening, and this personalised gifts with notes of white jasmine, amber and fresh fig will rival even the best Yankee candle scents (opens in new tab).
It even features a poem inspired by the best Aries traits to make them feel truly appreciated.
---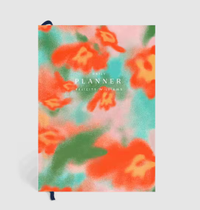 (opens in new tab)
6. Papier daily planner
RRP: $32/£25
Aries are naturally "bold leaders" according to Noush, and you'll often find them taking charge of situations or assuming extra responsibilities to get higher up the ladder.
This is one of the best planners (opens in new tab) for keeping organised and ready for action, with everything from space for daily To Do lists to guided journaling ideas (opens in new tab) to help stay on top of life. There are even handy goal setting spreads, and with undated pages you can gift this all year round.
---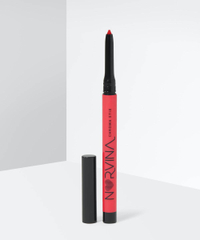 (opens in new tab)
7. Norvina Chroma Stix eyeliner in red
RRP: $19.75/£13
The bold, confident Aries isn't afraid of an equally as bold make-up look, and this pigmented red eyeliner from Anastasia Beverly Hills is sure to become the star.
Promising "budge-proof, smudge-proof, long-lasting color" to keep looks lasting all day, this easy to use crayon liner will help produce everything from creative designs using the best eyeliner hacks (opens in new tab) to just adding a subtle pop of color.
---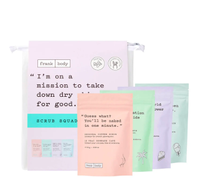 (opens in new tab)
8. Frank Body Scrub Squad Kit
RRP: $34.50/£25
Even the most accomplished and determined members of this Fire sign need some recuperation time to themselves, so self-care treats make gifts for Aries signs that they're sure to appreciate.
With four different luxurious body scrubs featuring delicious skin-loving ingredients like sea salt and Coconut Coffee, this gift set will help buff away roughness and leave your favorite Aries feeling smooth and pampered, perfect to pair with one of the best wellness gifts (opens in new tab)for a true pamper present.
---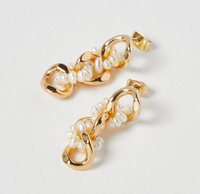 (opens in new tab)
9. Leta Interlinked Pearl Loops Stud Earrings
RRP: $28.50/£19.50
Statement earrings make perfect gifts for Aries who like to stand out from the crowd while keeping with current jewelry trends (opens in new tab), and these gold-plated twisted dangle earrings will certainly help them do that.
With delicate pearl beads intertwined with abstract gold loops, these earrings are fancy enough to wear to dinner but also work for a put-together professional look.
---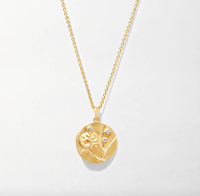 (opens in new tab)
10. Edge of Ember Aries Diamond Zodiac Necklace
RRP: $200/£145
This stunning necklace really encapsulates all elements of the Aries sign into one statement piece, with a fiery background, an engraving of the ram (which is the Aries spirit animal, in case you didn't know) and fine lab-grown diamonds.
Plus, the pendant is made of a 100% recycled 18k gold plated silver, making this one of the best sustainable jewelry brands (opens in new tab) making an effort to reduce the impact of their accessories.
---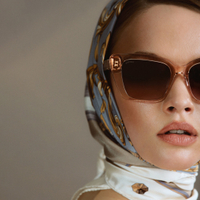 (opens in new tab)
11. Aspinal of London Atlanta Sunglasses
RRP: $250/£175
Don't be surprised if this Fire sign jets off to chase the sun and masters how to trav (opens in new tab)el alone (opens in new tab), especially if their trip involves something adrenaline-pumping.
These statement sunglasses made of a rose gold sustainable biodegradable crystal acetate will shield their eyes in style, perfect for the peaceful days they have to take to recover from their high-octane adventures.
---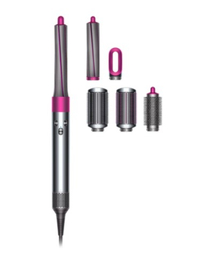 (opens in new tab)
12. Dyson Airwrap
RRP: $579.99/£449.99
To really feel like the boss, Aries love to put effort into looking bold and confident, and that includes having great hair.
he cult favorite Dyson Airwrap will give them effortless volume every time, faking a salon blow-out for their important meetings to give them the inner confidence needed to keep smashing their goals. Dyson are cult favorites (and make one of the best hair dryers for curly hair (opens in new tab)), so you can trust that they'll deliver results.
---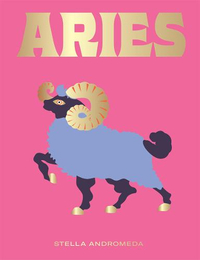 (opens in new tab)
13. Aries Seeing Stars, by Stella Andromeda
RRP: $11.99/£8.99
One of the best astrology gifts for Aries signs who are interested in the intricacies of the Zodiac, this book will act as a crucial manual to understanding how the stars influence our lives.
With tailored advice on everything from the best forms of self-care to how this Fire sign best communicates, it's a great introduction to understanding the effects of birth charts.
---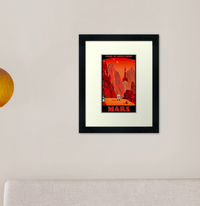 (opens in new tab)
14. Mars Travel Poster Framed Art Print
RRP: $92.44/£66.62
This funky illustration by an independent artist will take prime position on the walls of the Mars-ruled Aries home.
The vibrant print comes complete with a sleek frame and you have four high-quality timber finishes to choose from, perfect to match to the rest of the decor to keep up that hygge home decor (opens in new tab) vibe. Support a small creative and give your Aries friend some unique and conversation-starting wall art all in one gift!
---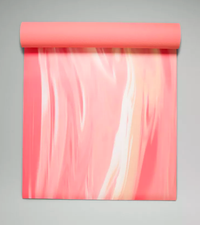 (opens in new tab)
15. Lululemon yoga mat
RRP: $98/£88
While it might not be as adrenaline-pumping as competitive sports, the energetic Aries might still benefit from trying yoga (or pilates, depending on where they fall on the yoga vs pilates (opens in new tab) decision) and slowing down.
The Lululemon classic yoga mat in this vibrant pinkish-red marble fits the bill, featuring a sustainably sourced natural rubber base to support your body and a choice between reversible smooth or grippy sides.
---
Sadia is a freelance lifestyle writer with a love for all things self-care. Previously a staff writer at The Know Media, she left in late 2021 for an MA in World Literature at the University of Warwick, and has been freelancing in between procrastinating her dissertation. She has since written for publications like Stylist Magazine, Delish UK and Mollie Magazine, amongst others.
When she's not writing (or making yet another excessively colour-coded To Do list) you can find her reading everything from modern classics to contemporary debuts, or else tending to her many thriving plant babies.